Chuck Deem
1957 – 2020
Sadly we lost a good friend in August of 2020.  Charles "Chuck" Deem was a good friend, traveling companion, and my brother-in-law.  We married sisters Meg (to Chuck) and Amy (to me).  We'd traveled together to: Amsterdam, Belgium, Prague, Germany, Paris, Croatia, Machu Picchu, Provence France, Ireland, England, Colorado, Wisconsin, Missouri, and other destinations in the US. I am blessed with amazing and fun memories of Chuck.
Chuck was an engineer by education and vocation, but he had the heart of an adventurer.  Raised in the hills of West Virginia he was a proud Mountaineer Alumni of West Virginia University  ("Go 'Ears!!!").  He was an avid hunter and fisherman and had an affection for all things in nature, but above all things Chuck loved his wife Meg. They both enjoyed travel to new places, meeting new people, trying local wine & foods (but mostly Chuck focused on desserts).  You couldn't  bribe Chuck with money, power, or privilege, but if you happened to have some chocolate… well that was a different story!!!
We'll all miss you, my brother.  Bons voyages, mon frère.
There are links below to a video tribute that I made for Chuck.  They take you to files in DropBox. 
If you have a DropBox.com account then follow this link, and log into your account. The 22-minute video should load onto you screen.  Press the play button (►) to watch the full video.
Chuck Deem Full Video (22 Minutes)

If you do not have a DropBox.com account follow this link to an abbreviated video.  When you see the DropBox login screen popup, just close it, and the 15-minute video should load onto you screen.  Press the play button (►) to watch it.
Chuck Deem Video – 15 Minutes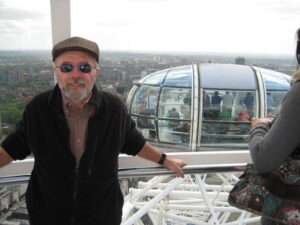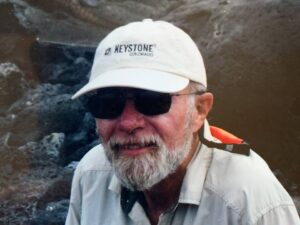 Published August 2020