The lifts open at 8:30am; you are clearly looking for a fantastic start to the day and need to be heading downhill as quickly as possible. Want to find a great place to start your day in Vail? In my opinion there is no better start than the Born Free Express lift (chair lift 8). Just as the sun starts glistening off the mountain tops this lift does not have any wait lines and you will be up the mountain in 7 minutes. Within seconds of snapping your boots into your bindings you are riding high over Gore Creek (wishing you could be staying in one of the slope-side palaces below). Rising quickly and silently over the crowds below queuing for Gondola One at the base of Lionshead Village you already know you made the right decision.
Once you dismount the lift at the top you can hit the Born Free run for speed and comfort. The run is freshly groomed every evening, so it is a great way to warm up while making some first tracks in pristine corduroy. This cruising run will bring you right back to the bottom of Lionshead Village. Staying away from the gondola by swinging wide around the Gondola que, you can immediately be riding the Born Free Express lift enjoying another no-wait ride up the mountain.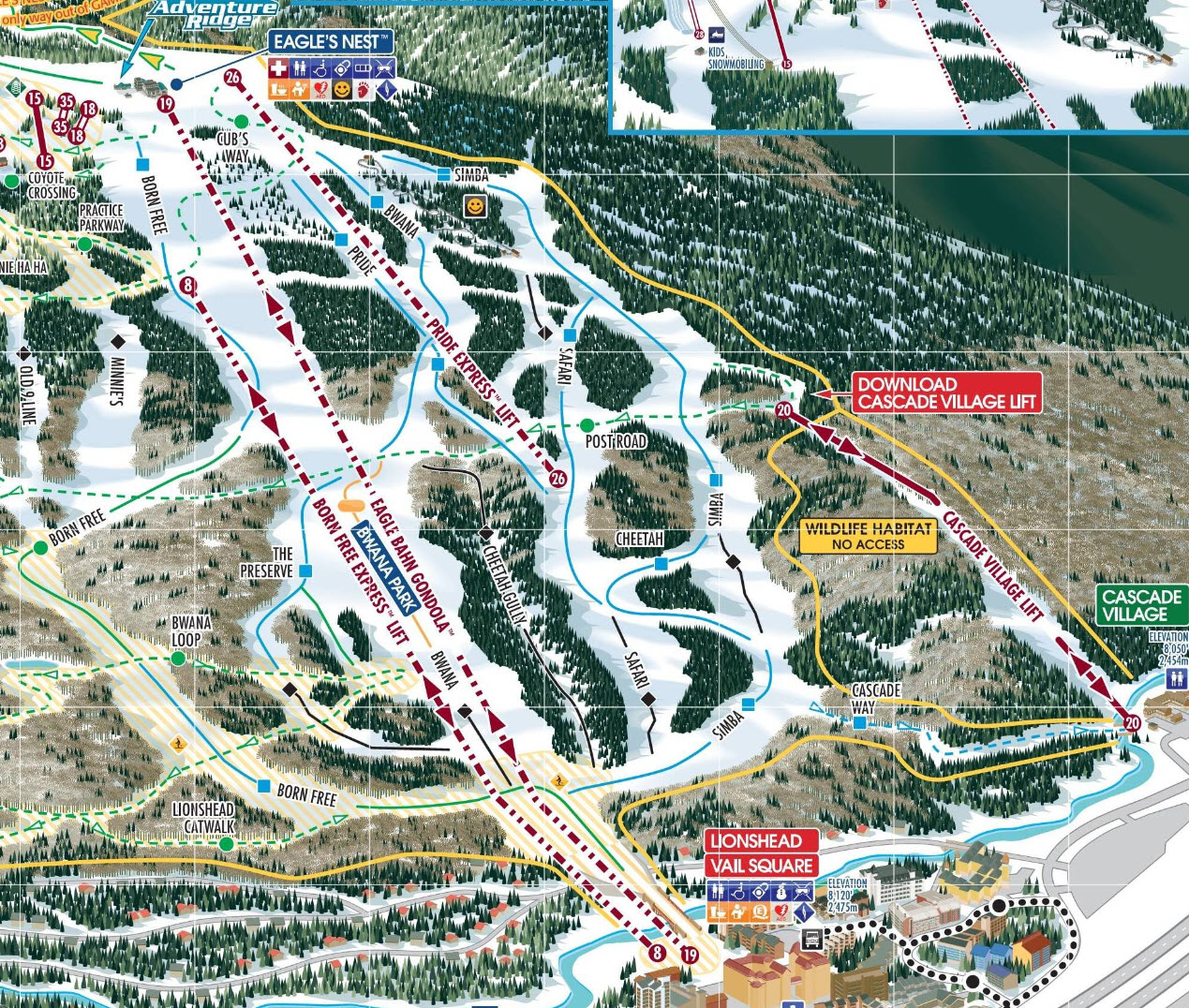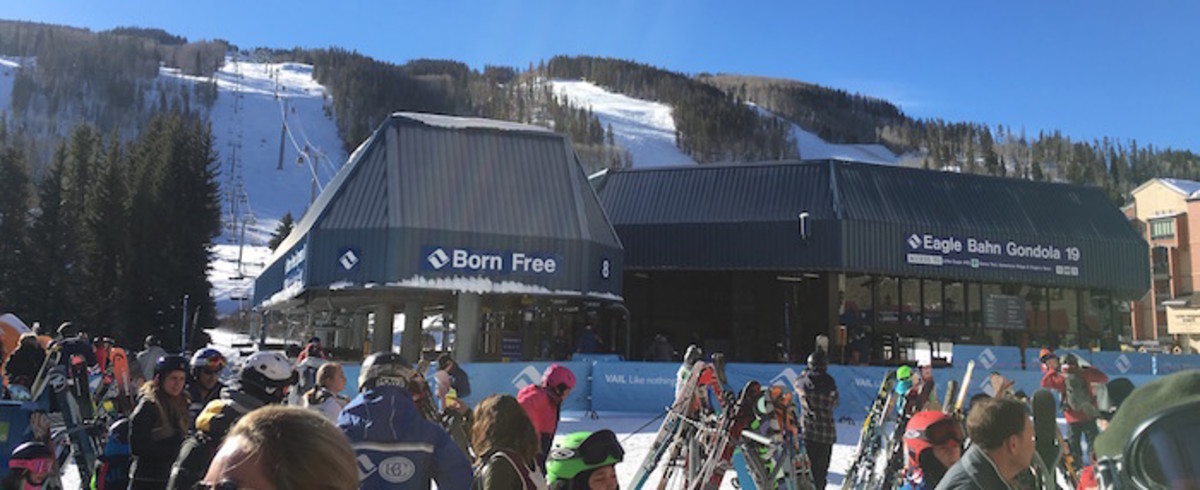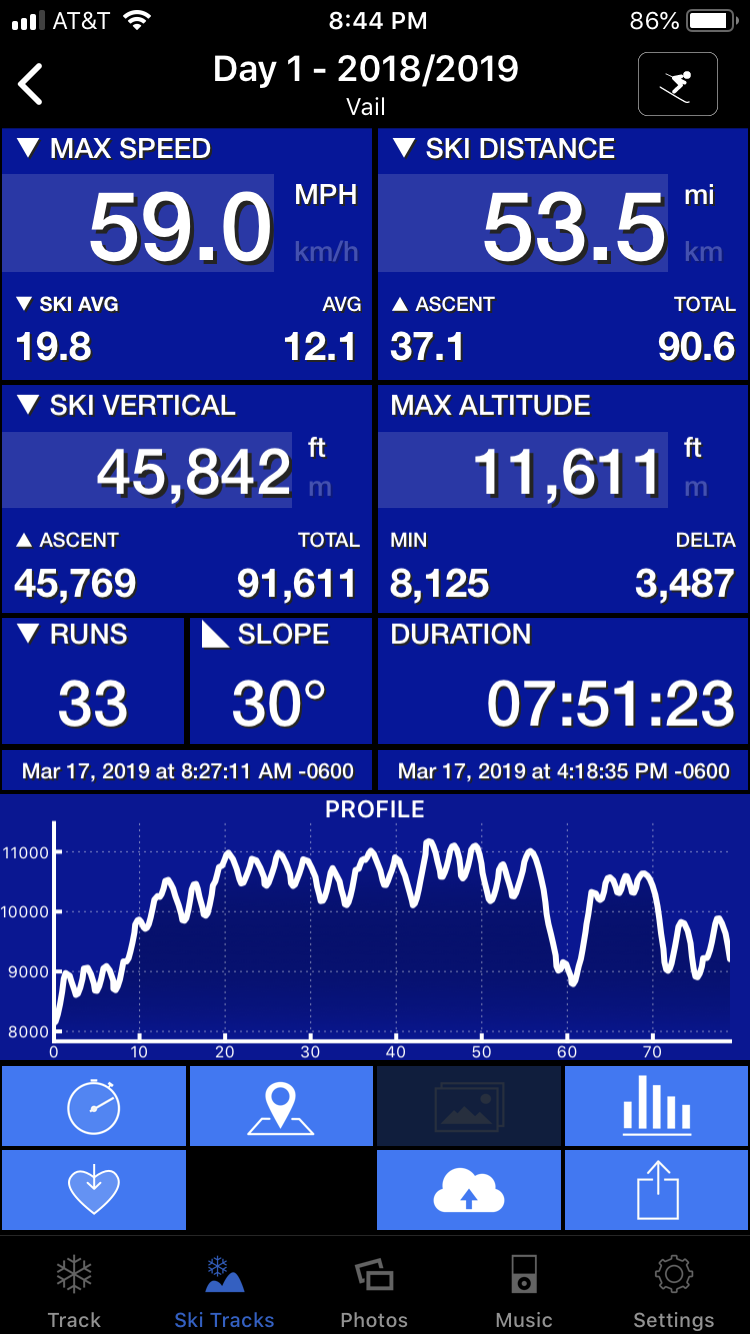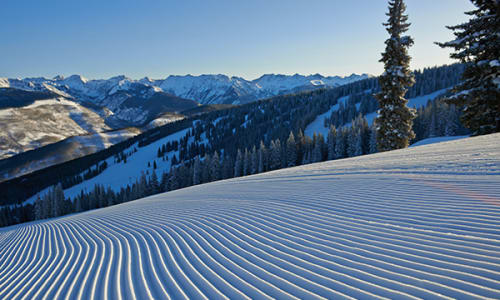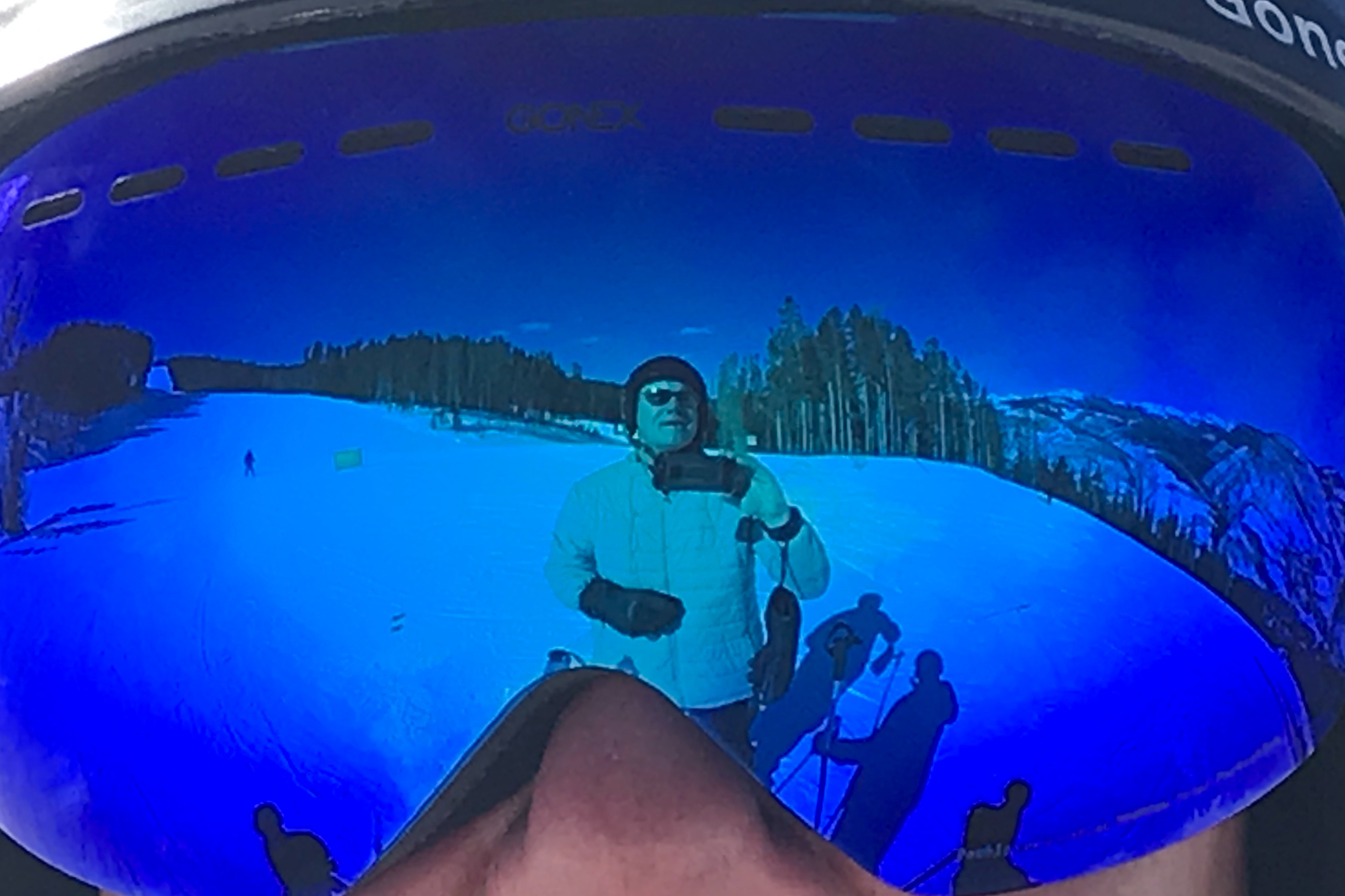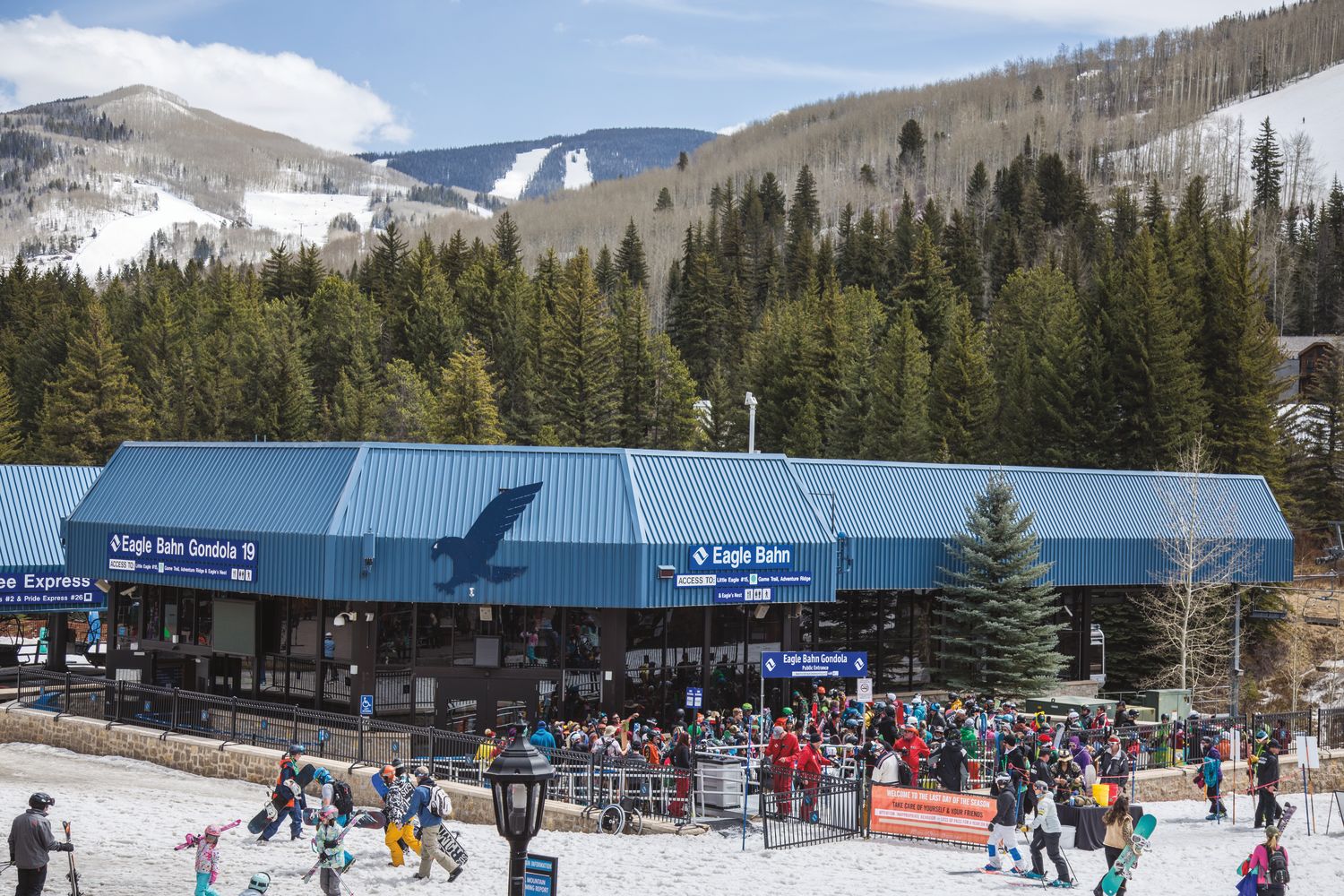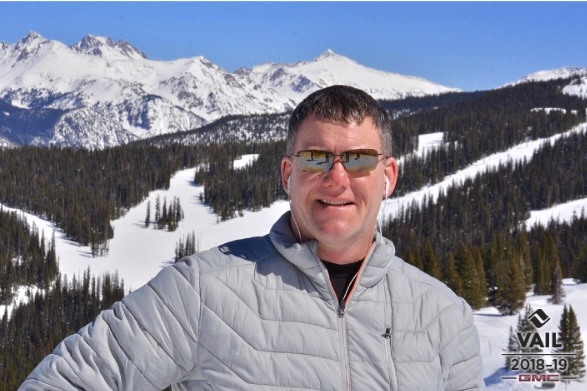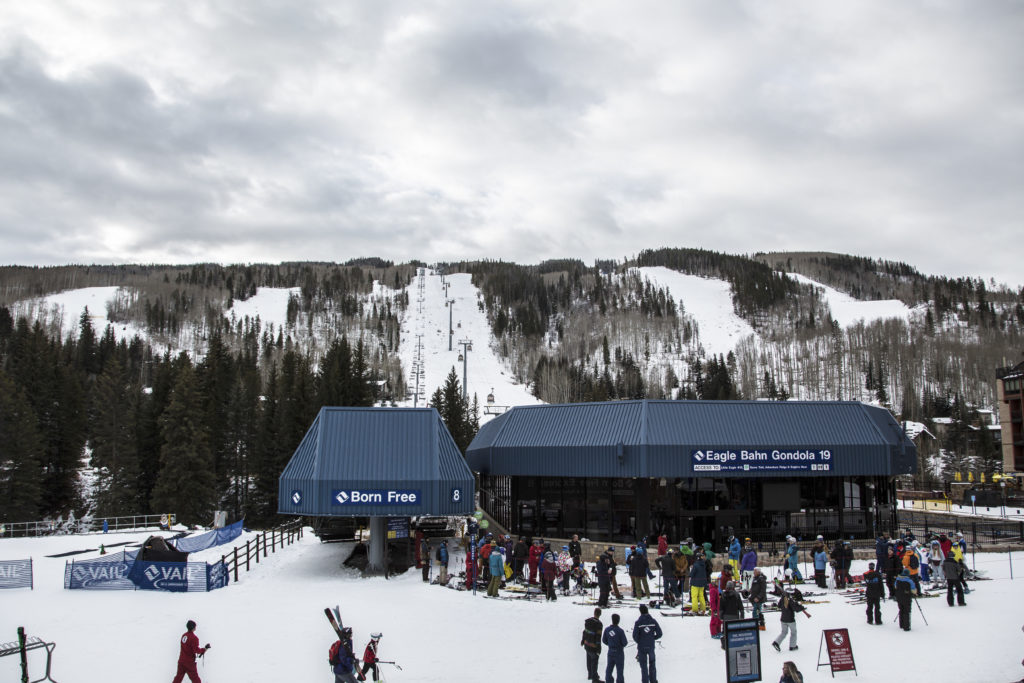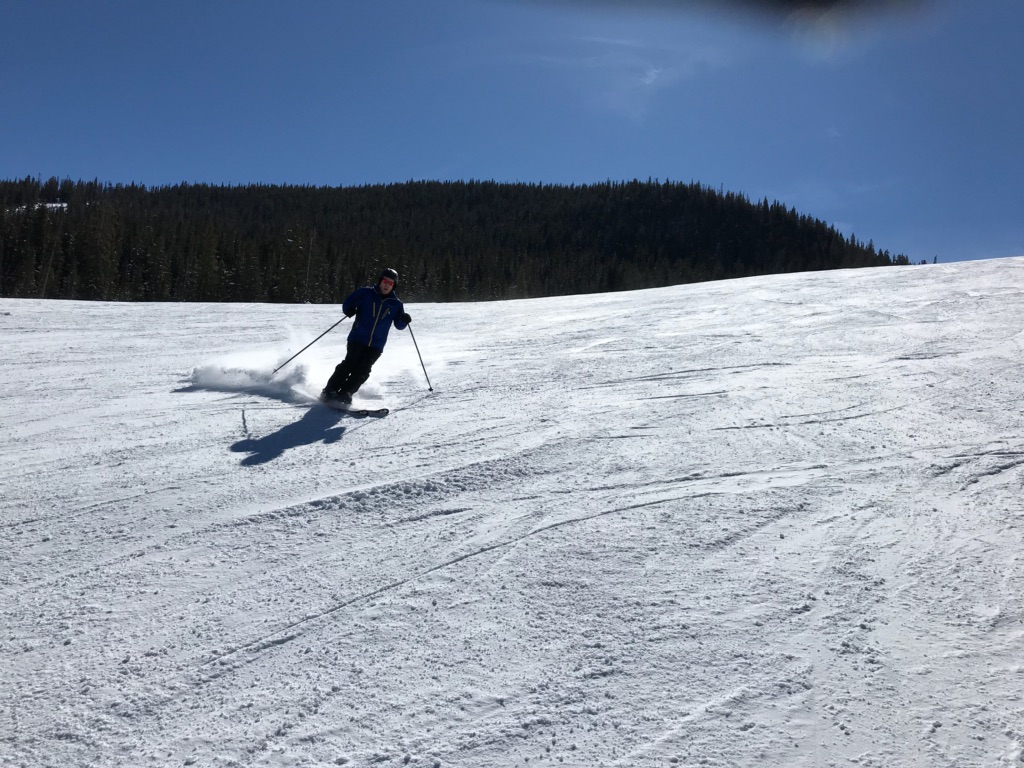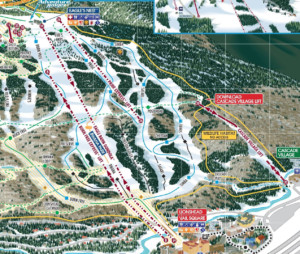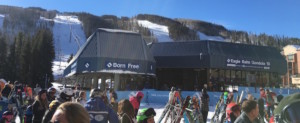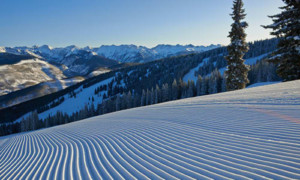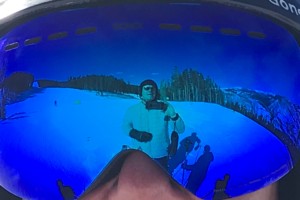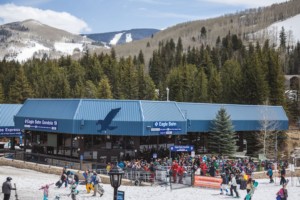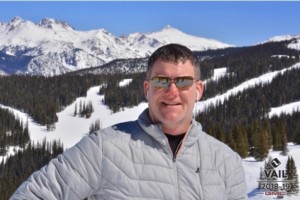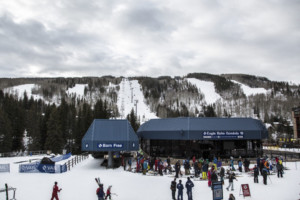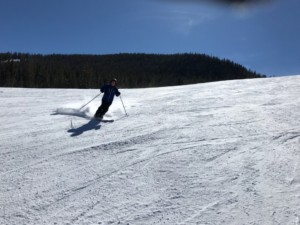 Born Free, Bwana, Pride, Safari, and Simba are all fantastic runs which await with almost no other skiers around. You will feel like the mountain is your private playground to enjoy and master. Relishing your first hour or so on the mountain in this area will allow for lots of runs with beautiful scenery, groomed steep runs, and very few others sharing the vast space with you.
I recommend starting with a run or two down Born Free and Bwana; each ending at my favorite quick way up. Once you have completed a few runs, ski from the Born Free lift drop-off and head down to the west and take the Pride Express (chair lift 26) up to the top. The Pride lift delivers you to the top of the mountain just next to Gondola One's Eagles Nest drop-off point; all with no wait lines at all. (Really… on most days you don't stop on skies until your butt hits the lift bench.)
If you're a person who likes speed and distance, this can be a great way to start your day. While not everyone skies at the same speeds with the same endurance. I tend to prefer boomer days where I can log lots of runs and lots of miles. I use the Ski Tracks phone app to keep track of my ski day, which frees me from having to memorize which runs I did, when, and how many times. On one Spring day this season at Vail I logged 33 runs, 53.5 linear downhill miles, and 45,842 vertical feet of skiing. Without my early start at the Born Free Express lift I would certainly not have accomplished those statistics.
My personal favorite run for speed is Born Free, however Bwana, Pride, and Simba are perfect as well. I highly recommend cruising down Pride or Bwana towards Pride Express lift, but ski past the lift on the run that turns from Pride to Safari. Almost no other skiers seem to pass the lift, leaving you a very fast and long run. Again, you end up at Lionshead Village with no waiting at the Born Free Express lift.
Any day skiing at Vail is a great day but starting on Born Free Express will set you up for perfection.

Published April 2019