First Light Sports is proud to present this collection of original content feature articles
[ezcol_4fifth]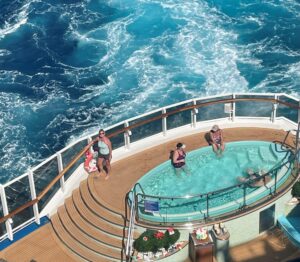 Havana Living on a Carnival Cruise
Recently, while taking a Carnival Cruise out of Long Beach California, I had the opportunity to experience the Havana area. Let me tell you that this area opened a whole cruising environment to me.  This "specialty" area is only available for those guests who have Havana type staterooms.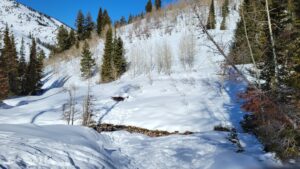 The Pulse at PowMow (Powder Mountain, Utah)
What makes a great ski mountain?  There's a delicate harmony of attributes like songs composed of varying melodic threads and compelling lyrics.  Each mountain has its own vibe. Each has its own personality. Its own pulse and charisma.  I've been to many other ski mountains and resorts, and this one is different and very special. The size and scale of the skiable terrain compare well with many large ski resort destinations. But Powder Mountain has a very personal, natural, skier-based vibe which is totally unique and amazing.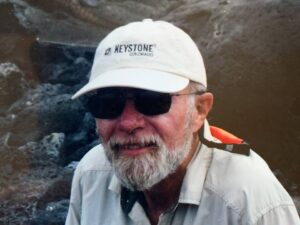 Chuck Deem
In 2020 sadly we lost a good friend. Charles "Chuck" Deem was a good friend, traveling companion, and my brother-in-law. We married sisters Meg (to Chuck) and Amy (to me). We'd traveled together to: Amsterdam, Belgium, Prague, Germany, Paris, Croatia, Machu Picchu, Provence France, Ireland, England, Colorado, Wisconsin, Missouri, and other destinations in the US. I am blessed with amazing and fun memories of Chuck..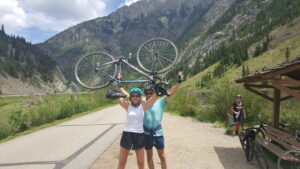 Big Kids on Bikes
The inevitable process of growing older does not absolutely necessitate the process of "growing up". In fact, we as humans strive to hang onto our youth with an iron grip as tightly as we can. We look for activities that are timeless and what some folks are calling "life sports". And what transports us back to the idyllic days of our youth?… carefree mornings and afternoons gliding under our own power on two wheels.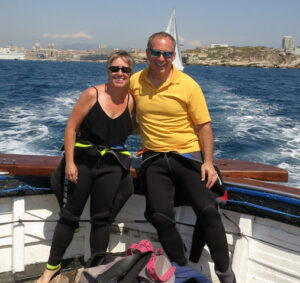 Our SCUBA Story
As I kid I remember watching Sea Hunt, Flipper, and The Undersea World of Jacques Cousteau on my parents black-and-white TV. But decades later we had reached the age of 50 and had never considered SCUBA an activity that might be for us. Well, we were soon to be proven wrong on that!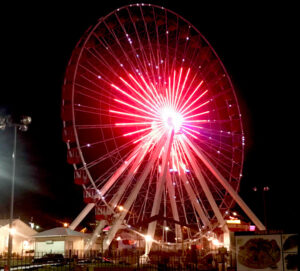 "Show Me" Branson Family Trip
The day we arrived was sunny and warm; unfortunately, that day was the last we would see without rain. However, the endless rain did not dampen our spirits or fun. Sure, we would have preferred getting in a few more Ozarks nature hikes or riding on the roller coasters in Silver Dollar City, but rain or shine, Branson has tons of options to offer.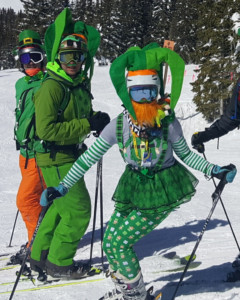 St. Patrick's Day at Vail
While I am about as Irish as a glass of Ouzo in Athens, the saying goes that "on St. Patrick's' Day everyone is Irish." So, for a day – a beautiful day – I'd be Irish in Vail Colorado. This was my first day back to Vail in several years and truthfully, I was a bit apprehensive. I was leaning a wee bit on the Luck O' the Irish to get my skis under me. Spoiler alert: the day turned out to be one of the most fantastic and glorious days of my life on skis!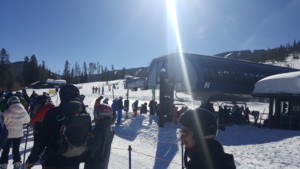 High in Colorado!
Clearly, I am talking about the Colorado Rocky Mountains; What were you thinking? Breckenridge Resort boasts the honor of being one of the highest places in North America to ski. In fact, the Imperial Express chair lift is the highest chair lift in the continent.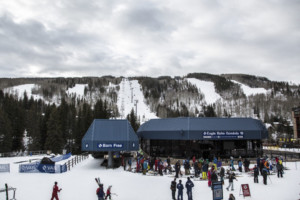 Born Free in Vail
The lifts open at 8:30am; you are clearly looking for a fantastic start to the day and need to be heading downhill as quickly as possible. Want to find a great place to start your day in Vail?  Just as the sun starts glistening off the mountain tops The Born Free Express lift does not have any wait lines and you will be up the mountain in 7 minutes.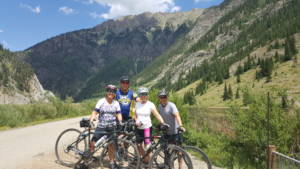 Summit County Cycling
Lots of people ask me if there's one can't-miss bike ride in Summit County.  Answering that questions requires absolutely no thought or waffling. The can't-miss, must-do, gotta-get-there, Mac-daddy of all bike rides is the ride down Vail Pass to Frisco.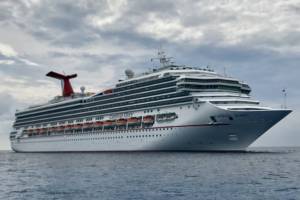 Family Cruising
Taking your family on a cruise is a very fun, entertaining and exciting vacation. Want to go swimming? Sure.  Want an ice cream cone? Sure.  Want to go mini-golfing? Sure.  Want to select anything off the menu? Sure.  Going on a cruise with the family allows Mom and Dad the ability to say "sure" without having to determine the ramifications to the wallet or to ensure that each child is being treated fairly.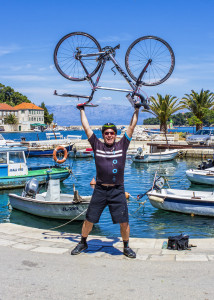 Croatian Colors
The first rays of the rising sun magically changed the scenery from monochrome grays and browns to a kaleidoscope of brightly mixed colors. I watched with awe as the sea was transformed from a black void into a radiant nearly-transparent aquamarine liquid gemstone. A long journey from the United States had brought me here to this beautiful place and I was overwhelmed with colors and light.
.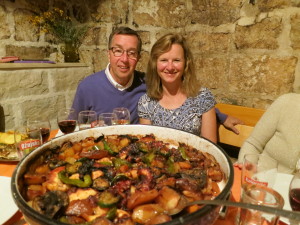 Croatian Foodie
If I close my eyes I can still recall the enchanting scent of the sea mingled with sun kissed rosemary and herbs on the breezes. Scenery resplendent with verdant rows of grapevines, olive groves and meticulously cared for vegetable gardens greeted us around every corner. Rocky harbors filled with fishermen skillfully maneuvering boats into the dock stuffed with the day's fresh catch. Ah, the sights and scents of Croatia.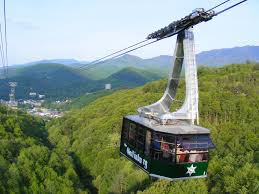 Smoky Mountain Family Adventure
Where to go?  Summer is fast approaching and its family vacation time again.  This year we picked Gatlinburg, Tennessee to experience the Smoky Mountains.  Having spent time in the Rocky Mountains we wanted to see what the east side of the country had to offer.  Believe me, we were not disappointed.
.
Vail by the Numbers
Recent adventure travel has taken me back to Vail Colorado for a week of springtime skiing in the Rocky Mountains. I can't begin to count the ways that Vail impresses and affects me emotionally, physically, mentally, and deep into my personal core. But by using a little bit of FirstLightSports numerology I hope to capture and convey some of the elements that made this trip so completely awesome.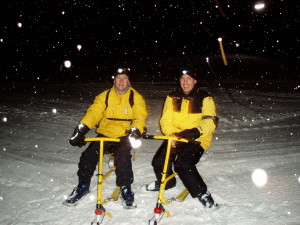 Ski Biking at Vail
At Eagle's Nest Adventure Ridge you can rent the ski bikes during the daylight hours or take a guided tour with the bikes in the evening. Wanting to get the full ski biking experience we choose the guided tour. Our guide Jeramiah set us up with the equipment, provided a short lesson in ski bike steering and dynamics, and we were off.
Keeping Current with Ski Equipment
I've been skiing for many years, my first equipment was wooden skis fitted with bear trap bindings and stiff, leather lace-ups.   Nowadays shiny buckled boots, shaped skis and helmets are de rigueur.  Ski equipment for everyone can be the latest and the greatest; just one of the many advantages of renting.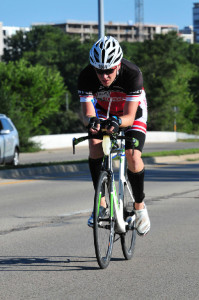 Ironman – An Amazing and Exhausting Day
I made it, I completed the self-induced insanity of the ironman Triathlon.  I completed this feat in 13:59:00, which is 3 hrs 1 minute before the cutoff time.  1:27:30 for the 2.4 mile swim, 6:17:05 for the 112 mile bike ride, and 5:53:11 for the 26.2 mile run.  The run I fell apart due to pain in my feet with every step and consistent nauseous for the first 7 miles.  I was successful in finishing this before the magic time of 17 hrs 00 minutes …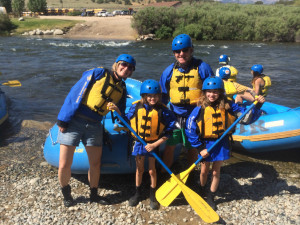 Summer Vacation at Keystone
During our stay at Keystone Resort we went horseback riding, snow tubing, hiking, rafting, zip lining, gold panning, and alpine sliding.  There is so much to do in Keystone or within a short drive that you have to consciously make time to relax.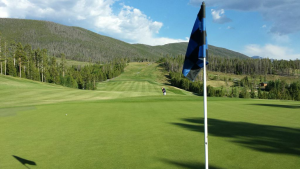 Golf at 9,300 Feet; The River Course at Keystone
While taking a family vacation in the Colorado Rocky Mountains, I had the wonderful opportunity to tee it up at The River Course at Keystone.  Being from the flat Midwest, golfing in the mountains was a new experience and one that I highly recommend for any casual or avid golfer. Standing on any number of tee boxes you can see 25+ miles past any of the greens. Snow-capped mountains, the Snake River, Lake Dillon, and alpine forests paint an awe inspiring backdrop to each hole that is in front of you.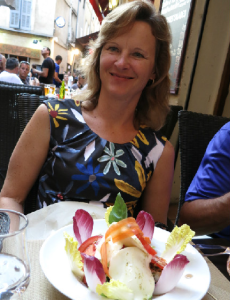 Culinary Excursion Through Provence / "Cycle Touring for Good Eats"
Time for a confession: A good deal of my excitement when I prepared to travel to France was the prospect of sampling French fare.  I am a self-professed "foodie", or perhaps, more accurately, an "Eatie".  Touring the countryside by bicycle allowed me to eat to my heart's content and still permitted me to fit in my airline seat without a seatbelt extender on the way home.  My trip to Provence provided the means to explore:  bicycles, guides, maps, and insight regarding best places to eat.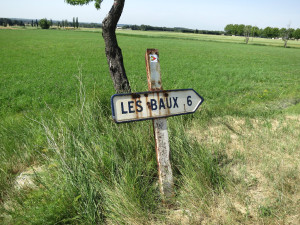 French Kiss – Biking in Provence
In the weeks preceding out trip we had read about the day we would face the road up to Les Beaux.  We knew it was steep, twisty, and unrelenting.  Our springtime weather in Wisconsin had been abysmally cold and rainy which really shorted our training rides.  But here we were, trained or not, ready to start our ascent.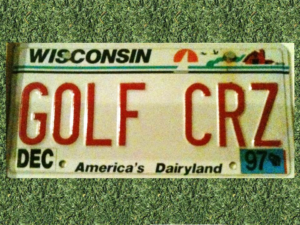 Happy Birthday from the Golf Gods
Today was my birthday and I wanted to play a round of golf on "my day".  On this cool November day in Wisconsin there were only 3 or 4 cars in the course's parking lot.  I was geared up for a quick (and brisk) round of 18 holes at my home course.  My 8-year-old daughter Grace agreed to accompany me on this round; providing both company and advice along the way.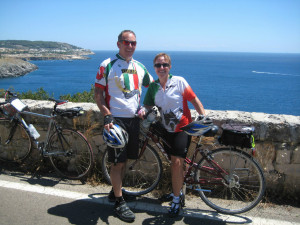 Pedal with Your Heart – An Amazing Cycle Tour of Italy's Puglia Region
The air was perfumed with a rich scent of jasmine and oleander on this hot and sunny day in southern Italy.  Breathing hard, I pedaled steeply uphill on a roadway overlooking the beautiful blue Ionian Sea.  As I rounded a corner I found myself at a point where the land extended sharply like a stone spike into the sea.  The view from this high overlook exploded with a wonderful panorama of colors.  Far below, the water sparkled and shone with a thousand shades of blue ranging from iridescent turquoise to deep sapphire.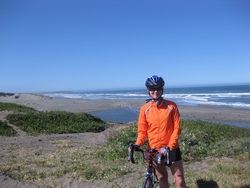 California Dreaming – Cycling California Wine Country
On a recent trip to Sonoma, California, our guide directed us to the "extra ride", of course my group couldn't stop there; we needed the "extra, extra ride".  The additional miles included a scenic jaunt down Sonoma Mountain Road.  My inner biking voice quietly wondered about a ride on a stretch of pavement that included the word "mountain".  Was this really going to be a good idea?  Sonoma Mountain Road turned out to be as challenging as its name suggested.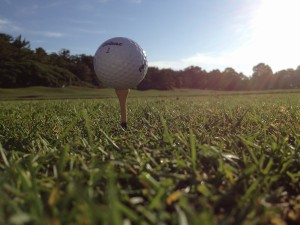 Big Golf Dreams at Blackwolf Run
Want a fantastic way to spend a day away from work?  Try golfing 36 holes at Blackwolf Run.  That was the way I spent a recent Friday this summer.  Located in Kohler, Wisconsin, about an hour North of Milwaukee, Blackwolf Run is a dream for the true golf fan.  At the end of the day your score might not be a dream, but the courses, conditions, layout, nature, environment, and hospitality will remain in your dreams for quite a while.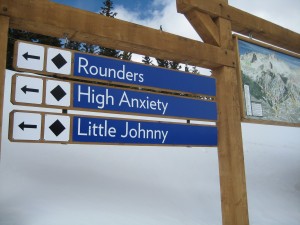 Breck turns 50 !! Spring Break at Breck
Newly turning fifty this year, Breckenridge could certainly be regarded as the "Grande Dame" of North American ski resorts.  She radiates grace, poise, and a spirited maturity earned over her five decade history while retaining an ever-youthful vitality. An alluring amalgam of old and new, traditional and ultramodern, Breck herself is perhaps a bit more sensuous cougar (Grrrrrr…!) than stately lady.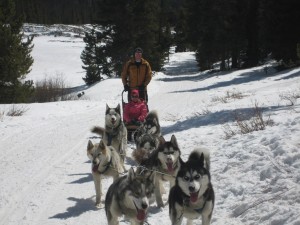 Snowmobiles and Dogsleds
It was hard to decide which activity to do first:  snowmobiling or dog sledding? What a wonderful conundrum!  Luckily Good Times Adventure Tours, located just a short drive from downtown Breckenridge, offers both. We heard the sled-dogs yelping, but the powerful growl from the machines drew us in and we opted for engines first.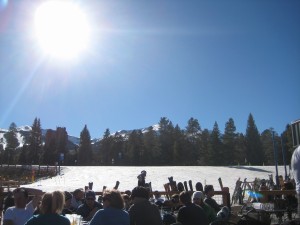 12 Reasons fo Rent your skis
I have been skiing for many years and for most of those years I have owned, maintained, and hauled my own ski equipment.  In the past few years, however, I have made the psychological and pragmatic jump to renting equipment wherever I go.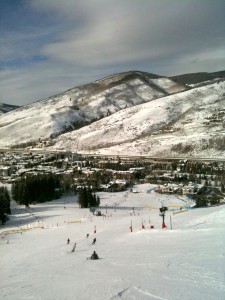 Top Ten High Altitude Health Tips
If you're headed up the the high country for some skiing, boarding, biking, or hiking you should be prepared for the altitude.  Those of us who live the bulk of our lives as flat-landers will need some time to acclimate to the thin dry air of the mountains.  Here's a quick list that may help you avoid the nasty effects of altitude sickness, and get you onto the activities you really want to do.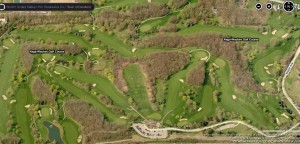 Last Round Blues
The leaves have all vanished, the grass has stopped growing, and the temperature has dropped to the freezing level.  Rain, snow, clouds, and wind have long replaced the sunny and balmy 70 degree days.  Welcome to November in Wisconsin.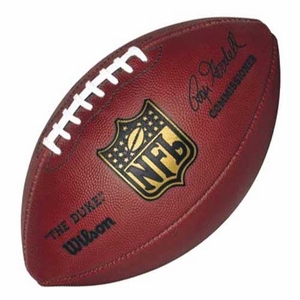 Data Mining for the NFL Picks Beats the Casino
Picking NFL football games should be easy, right?  If only there was a computer program that could take in the thousands of bits of variable information and spit out the correct side of the wager?  A product called FBMiner created by Seagull Data Mining has it figured out.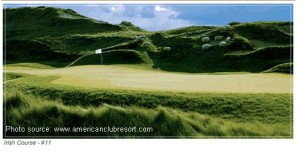 A Day at the Beach – Whistling Straits Irish Course
Given the name,"The Irish Course", this Pete Dye design resembles many courses from Ireland.  The trademark hills, dunes, and mounds are everywhere.  Pete Dye was extremely generous with the frequency and placement of large and small sand traps throughout the course.  Each hole seems to have dozens of traps everywhere you look – way too many traps on the course to begin to count.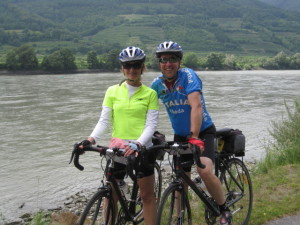 Biking Adventures in Germany and Austria
The bike trail along the Danube winds peacefully adjacent to the river and veers off into picturesque towns lined with bright earthen-toned stone houses draped with flowering vines and stunning fuchsia and blue hydrangeas.  I meandered over one of the many bridges, gazed at the swiftly moving river and admired the stately Baroque church silhouetted on a hillside while standing with one foot in Austria and one foot in Germany.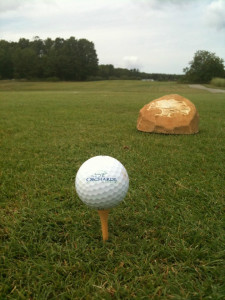 The Orchards at Egg Harbor Golf Course Door County
In Wisconsin, when you're in Door County you're on vacation.  If you imagine the state in the shape of a mitten, Door County is the "thumb" – the large peninsula on the east side of the state that runs north into Green Bay and Lake Michigan.  It seems that every year I get away from the city for at least one long weekend trek to the area.  While "up north" this year I made a point to bring the sticks and play a round of golf at The Orchards at Egg Harbor.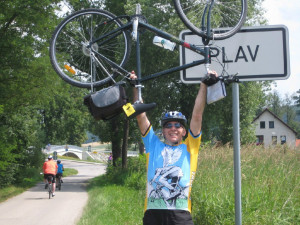 Baroque Bells and Biking in the Czech Republic
The air was alive with clanging bells from atop copper clad baroque church towers.  Throughout the day their bronze voices sang resilient songs of victory and freedom.  Now deep behind what had been the Soviet iron curtain until 1989 stirs the Czech Republic, formerly Czechoslovakia.  Restless from decades of colorless oppression and anxious to appear hospitable, the Czechs have so much to offer visitors.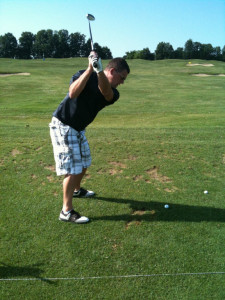 The Natural Beauty of The Bog Golf Course
Back in 1995 Arnold Palmer, yes that Arnold, brought his golf magic and legendary reputation to Wisconsin by creating a new, beautiful, and enchanting golf course.  He put his transformational touches on a parcel of land adjacent to the Cedarburg Bog, located near the town of Saukville, and The Bog was born.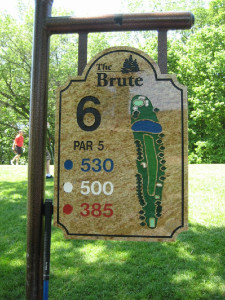 Wisconsin's Sleeping Giant – Grand Genevas Brute Course
Just a few miles outside the popular resort town of Lake Geneva, Wisconsin lies a sleeping giant.  And while this particular giant slumbers quiet and serene, it draws its strength from the roots of the Earth.  The Brute course at the Grand Geneva Resort has a storied history going back to 1968 when it was built as one of the longest golf courses in the country.  The course has been refined and enhanced over the years, but what still draws golfers from around the world to this idyllic setting is the challenge of its enormous scale.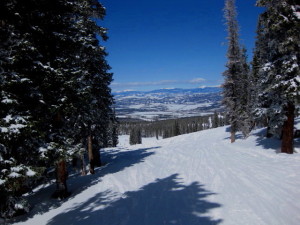 Wonderland in Winter Park
The message board at the top of Super Gauge Express read:  "Couldn't get much better than this!"  What an understatement!  At the top of Mary Jane we decided to check out the fantastic fresh snow on a black diamond mogul run called "Trestle".  New snow and shoulder high moguls surrounded on both sides by gorgeous pines were dusted in white.  The brilliant Colorado sun warmed our faces and gave us grins the entire (really long thigh burner) way down.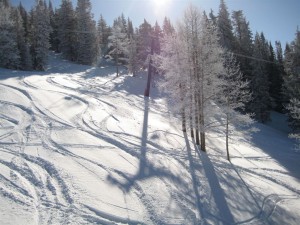 Springilicious Steamboat
The weather in the mountains can be a bit unpredictable in spring.  On this day we had hoped for sun and blue skies we were, instead, greeted by gray ski and blustery  winds.The winds were so gusty that the gondola and Storm Peak Express lifts were closed.  Neither the weather nor the lift issues dampened our spirits.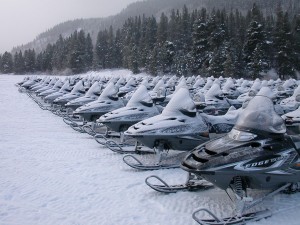 Snowy day on Machine-Gun Ridge
Tucked away quietly high in the Colorado Rockies is Camp Hale, the historic site of the WW II home training base for the famed 10th Army division.  On the afternoon I arrived, a wispy gray vapor of inversion hung over the dish shaped basin.  Long retired from military service, Camp Hale now functions as the base of operations for Nova Guides.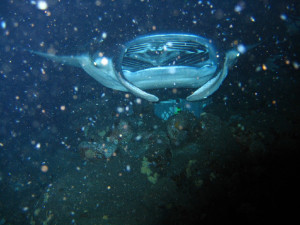 Scuba Dive with Manta Rays in Hawaii
An hour after sunset, I stood at the edge of the dive-boat and peered a bit apprehensively downward into the inky black water of the Pacific.  Wet suits, lead weights, air tanks, and regulators were all strapped to us seemingly like chains and concrete on a Mafioso informant.  But this was no execution; this was high adventure and we were excited to begin.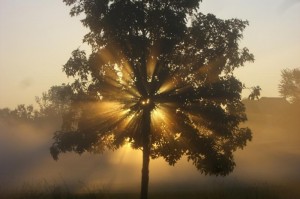 How About a Round of 27? Let's Play Ironwood
Located in Sussex, Wisconsin, Ironwood Golf Course is a venue that contains 27 holes of beauty, enjoyment, challenge, and frustration.   The course has three different sets of 9 hole courses that are assembled in several clever combinations to help make each golfing adventure unique.  While Ironwood has 27 separate holes, it is not a course where you feel like you are playing repetitive or cookie-cutter holes; no two holes are alike.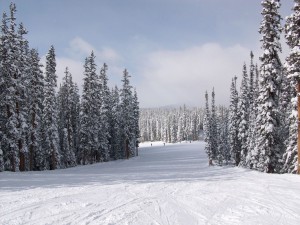 Vail's Snowy Vistas
The sky was a mottle of steely gray and watery turquoise by the time we reached Belle's Camp at the top of Blue Sky Basin.  The Skyline Express lift had brought us here, as the last leg of a wandering trek which began on Vail's famous Eagle Bahn gondola in Lionshead village.  I had prepared all year for this trip to Vail and was anxious to set my skis on the white firmament of this snowy paradise.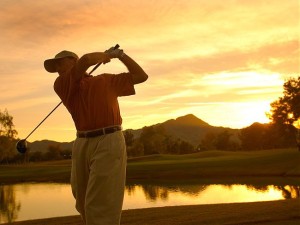 The Games within the Game of Golf
Golf for the sake of golf is great.  Keeping your own score to see how well you shoot is the best reason to take the sticks out and walk the course.  However when you are playing with your normal foursome it can be fun to add a little pressure to the situation.  While taking a few dollars from your friends during a round of golf is fun, razzing them in the clubhouse as they are handing the cash to you is even better.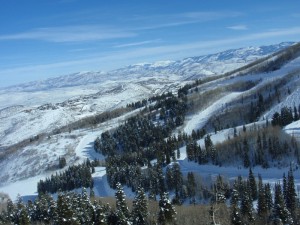 Perfectly Park City
Park City's 15 ski lifts proved to be fast and efficient at moving skiers up the mountain so I was able to spend less time sitting on my bottom and more time shushing down the slopes.  The views of the Wasatch Range of the Rocky Mountains is a majestic reminder of the seven peaks  and nine bowls with 108 trails starting at a base elevation  of 6900 feet and rising to the summit at 10,000 feet.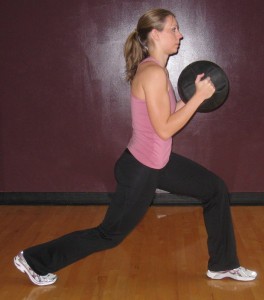 Ski Training 101
Downhill skiing and snowboarding is a very strenuous activity.   It is important to prepare for any extended ski trip by getting physically fit.  A day on the slopes will be much longer, safer, and fun if you are prepared.  These six exercises will help you build your strength and endurance.  Whether you want to ride the deep powder, carve perfect S's on groomed corduroy, or bang moguls you'll need to be in top condition.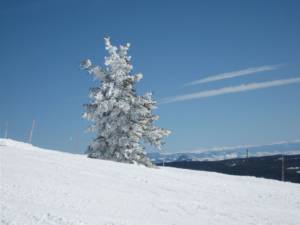 Steamboat – Powder and Trees
Traveling to the mountains is always a blessing for me.  I live in the beautiful rolling hills of Wisconsin, but both winter and summer my heart tugs me toward the soaring peaks of the Colorado Rockies…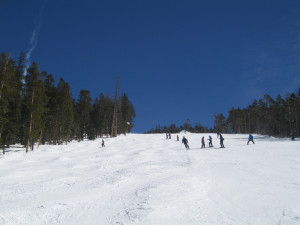 Amazing Keystone Colorado
Standing atop Keystone's pristine mountain peaks at over 12,000 feet elevation, I stared in awe at the surrounding scenery. I've been to Colorado many times before and each time it takes me a while to ratchet-up my Midwestern sensibilities for the Rockies . At first the sapphire blue skies and the impossibly white snow of the mountain shocked and thrilled me. I had been at altitude for a full day already and was ready, breathing almost normally, for a full day of skiing at Keystone.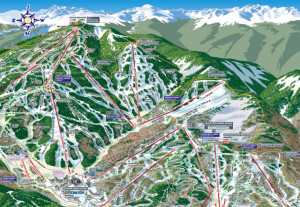 Euphoria at Beaver Creek
Without a doubt fear plays a role in my personal happiness when taking to the slopes. Perhaps it is the approach-avoidance reflex that tells me that hanging high in the air from a mile-long, 2-inch cable along with hundreds of others just doesn't seem like it can work…
Sunshine on Vail
The ancient Norsemen believed that if they lived an honorable and heroic life they would be rewarded with eternal live in Valhalla after they died. Since I'm only a Nordic wannabe, and certainly not dead yet, I chose another form of Nordic heaven. This piece of the sky is the ski paradise called Vail, Colorado. Oh, sure some day I'll pass on beyond the physical bonds of this life, but when I do, I hope that my Valhalla looks (and skis) like Vail…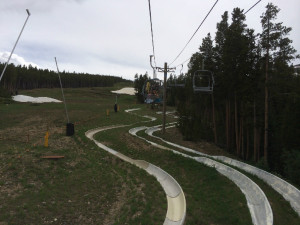 Summer at Breckenridge
While my skis are gathering dust and rust in the basement I'm going half-crazy with downhill withdrawal.  It seems that I can't do much about my beautiful ski edges slowly crusting over, but getting downhill? Well that's a different story…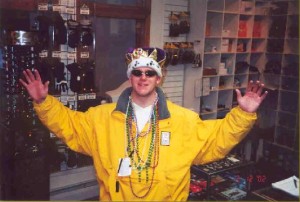 Mardi Gras at Beaver Creek
Mardi Gras otherwise known as Fat Tuesday is the high water mark of the calendar for partying, fun, and gaudy beads. While many may think New Orleans is the optimal place and holy ground to celebrate this pseudo-pagan holiday, I chose a higher ground, literally.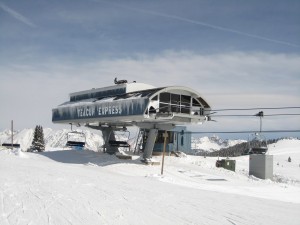 Vail Valley Winter
The clear cobalt blue sky and the incredibly white powdery snow seemed to form an unrealistic theater set. But this was no theater, and I was surely not playing the lead in any Gilbert & Sullivan musical. I was perched atop a Volkswagen sized mogul on a black-diamond run called Wow high in the Rockies. Goggles askew, skis scattered, dusted head to toe with powder, and with one horseshoe shaped ski pole I slowly realized that this was a moment for contemplation…
[/ezcol_4fifth] [ezcol_1fifth_end]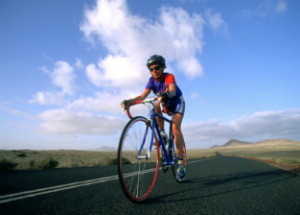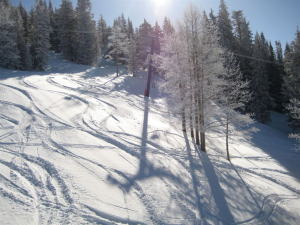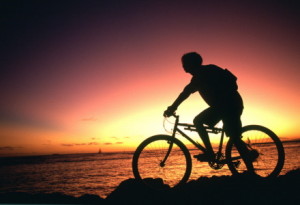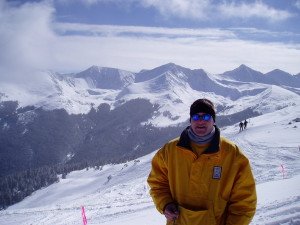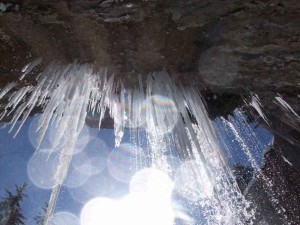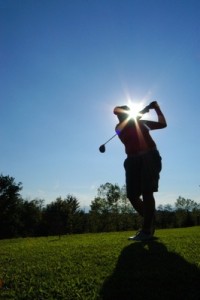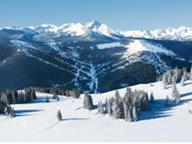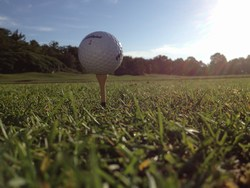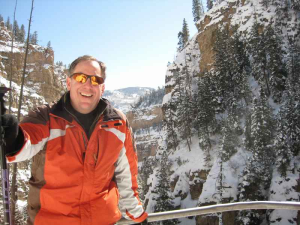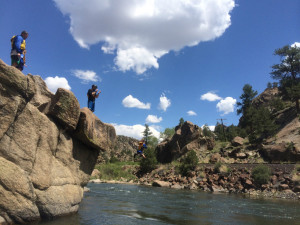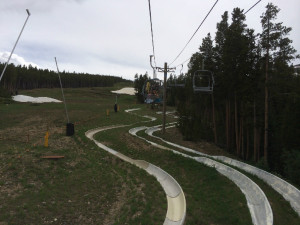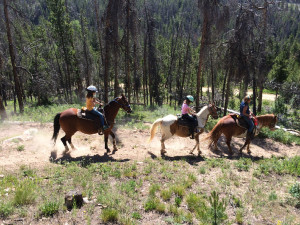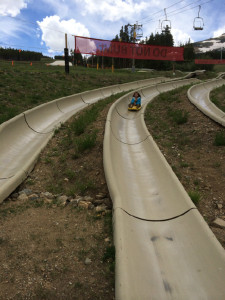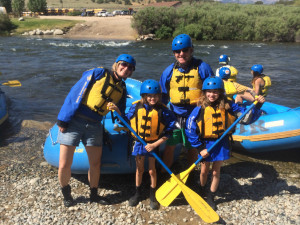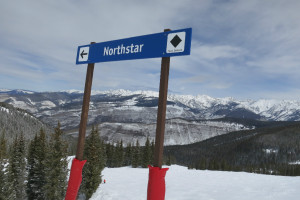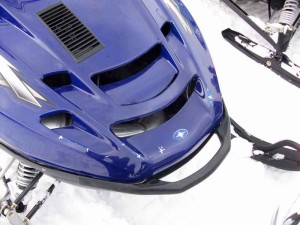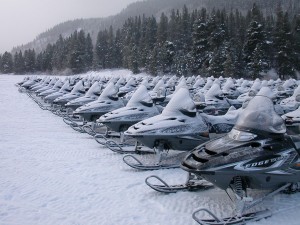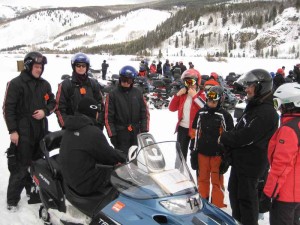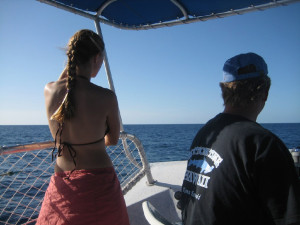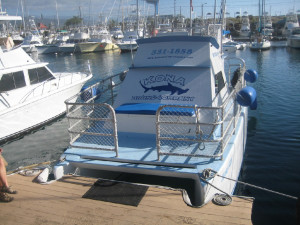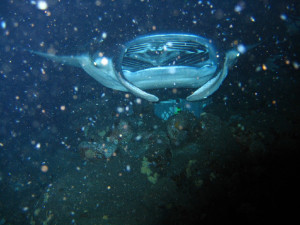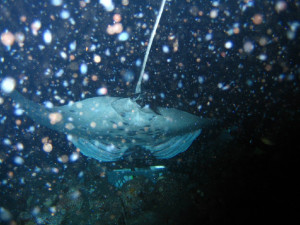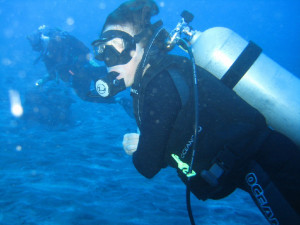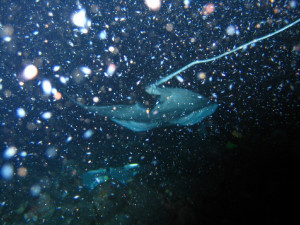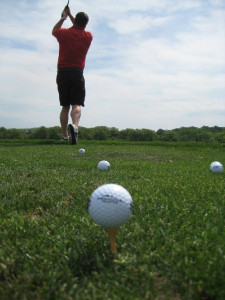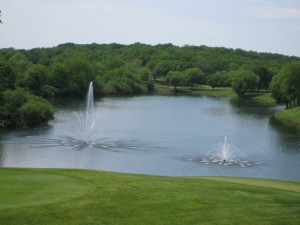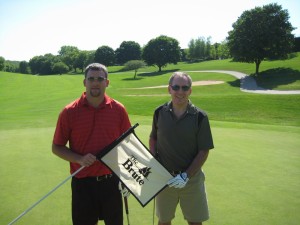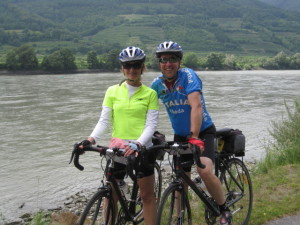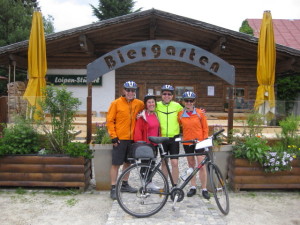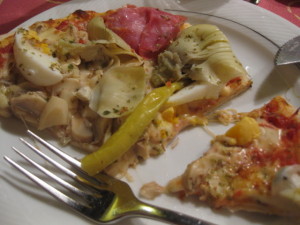 [/ezcol_1fifth_end]