French Kiss  / Bike Touring Provence France
by   George F. Karioris
The sound of French music echoed off ages-old stone walls as I entered the old town square.  Children were playing, townsfolk casually shopping for fresh breads and ripe cheeses.  Off on one side a grey haired accordion player sitting on a timeworn wooden chair played his music.  They seemed like characters meticulously placed in the scene by an artist as we walked into the cobblestone plaza.  There our brightly colored biking jerseys seemed a garish contrast to the muted pallet of the locals and the surrounding buildings.  Clearly we were outsiders, but we were neither out of place nor unexpected.  Here in sunny warm southern France the world and its people move in a relaxed and yet elegant pace.  We felt comfortable and welcomed.
AIX EN PROVENCE
We arrived in France by air having routed through Chicago, Frankfort, and landing in beautiful Marseilles.  The scenic shuttle ride to our charming hotel in Aix En Provence took us past Mediterranean countryside landscapes arrayed in olive groves, young lavender, and bright red wild poppies.  Our travel and stay here was arranged by VBT (Vermont Bike Tours) as the "pre-trip" portion of our overall cycling tour.  Leisurely paced and friendly, Aix was a great place to expose ourselves to the southern French culture.  The people were open, the weather was warm, and the food was wonderful.  For a few days before our bike adventure began we strolled the narrow labyrinth of streets in Aix peeking into bakeries, clothing stores, ceramic studios, and stopping in more than a few wonderful restaurants.  The picturesque harbor city of Marseilles on the sapphire Mediterranean is also a short bus ride from Aix.  We spent a day there enjoying the architecture, art, and even getting into the sea for a scuba dive.
BIKE TOURING WITH A GROUP
The successful assembly of 20 strangers together for a week of travel and biking is no small accomplishment but was exquisitely orchestrated by VBT.  While I am, by nature, a positive and gregarious person I recognize that everyone is different.  Our newly formed group ranged in age from late-20s to 65+, with widely varied personalities; some quiet and reserved, some loud and animated.  The diversity and newness of relationships really made the trip interesting.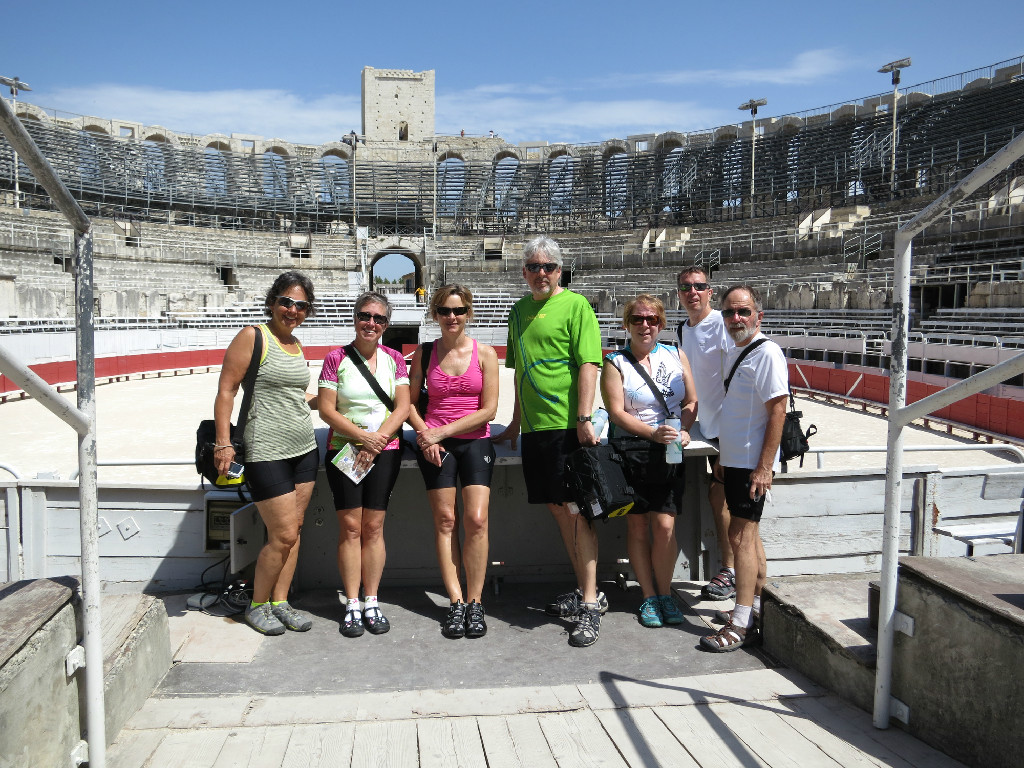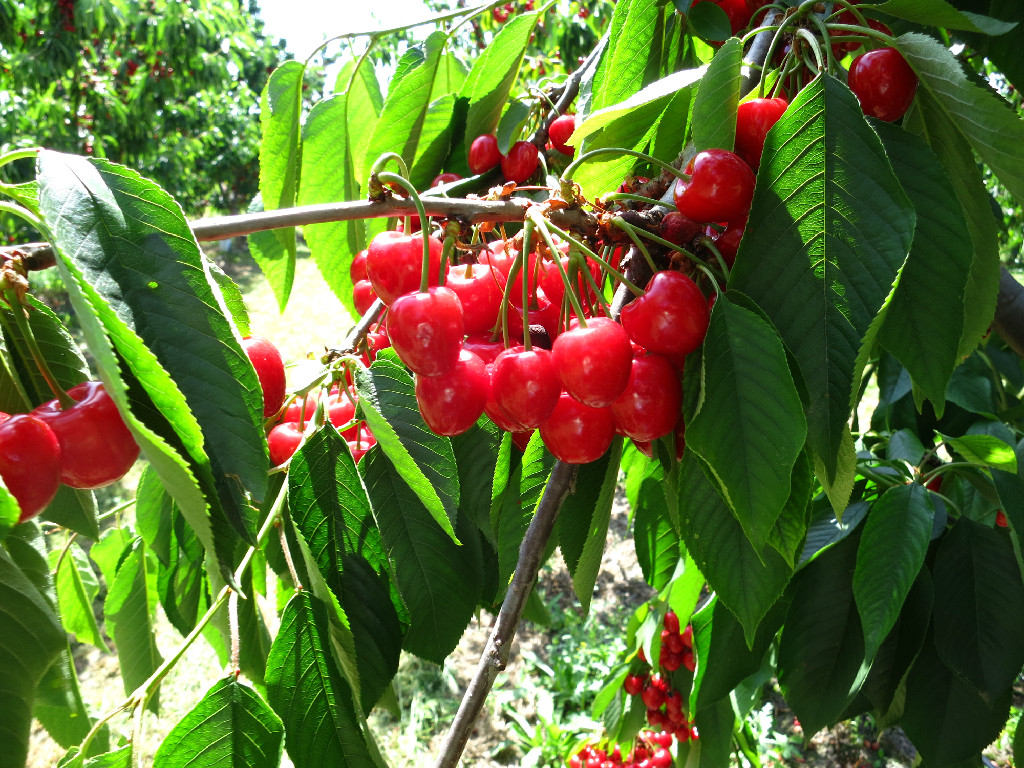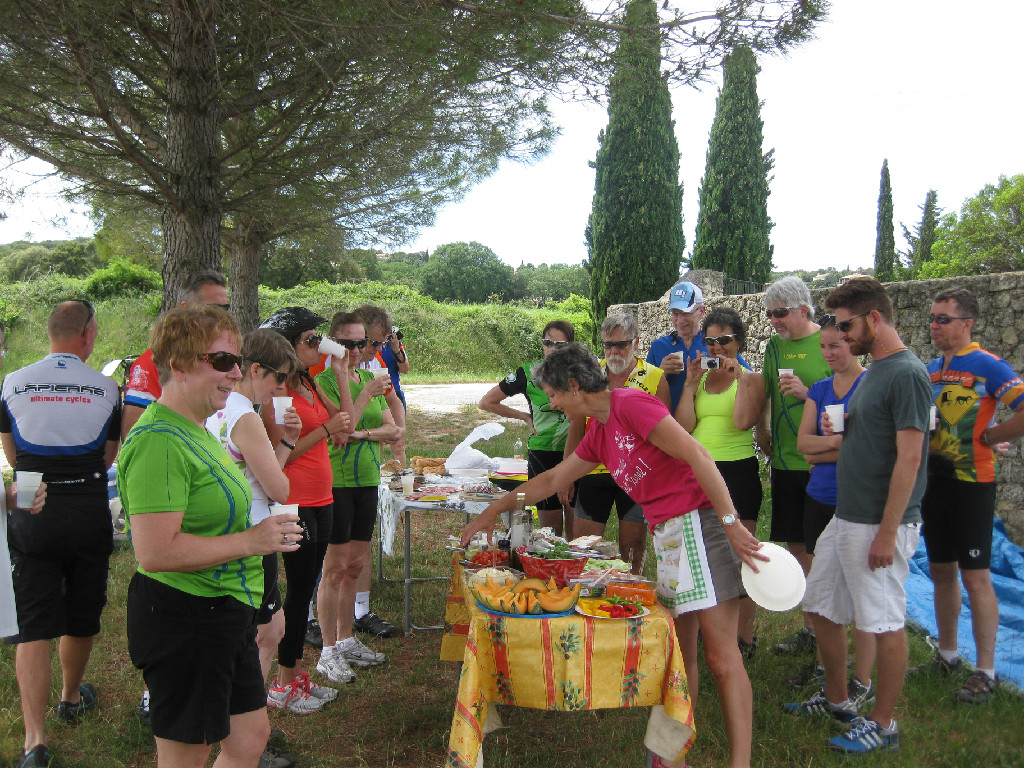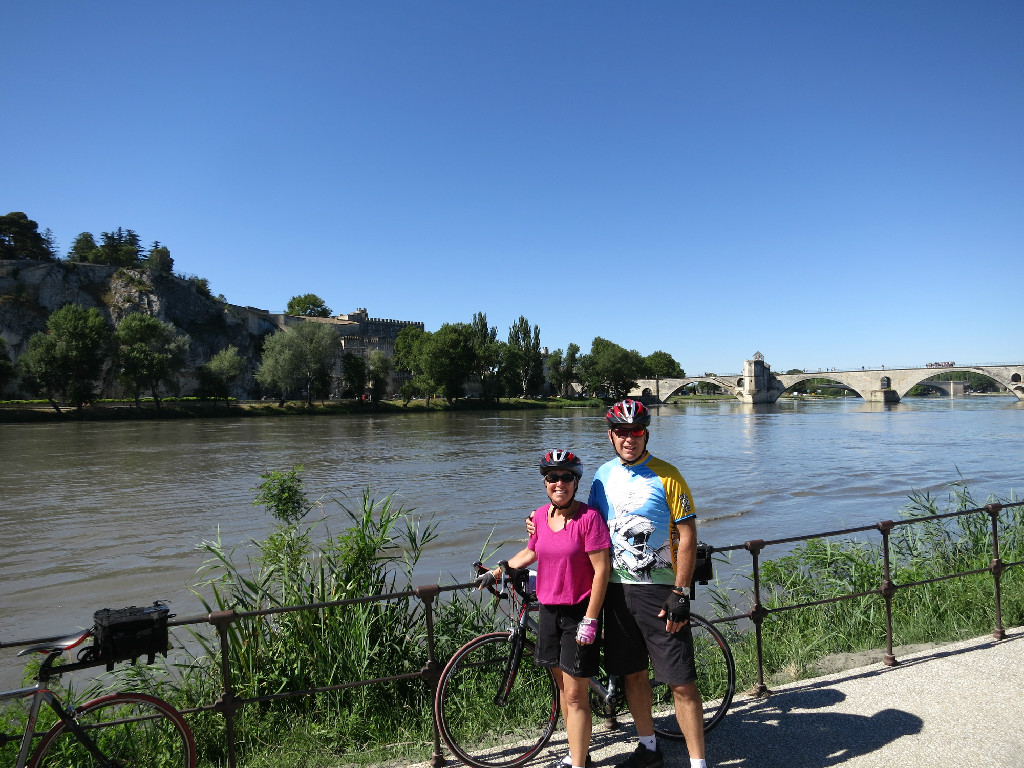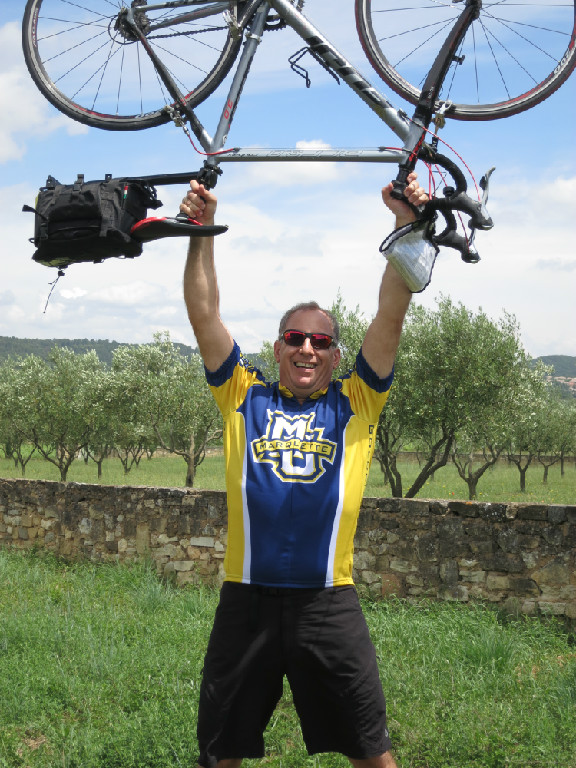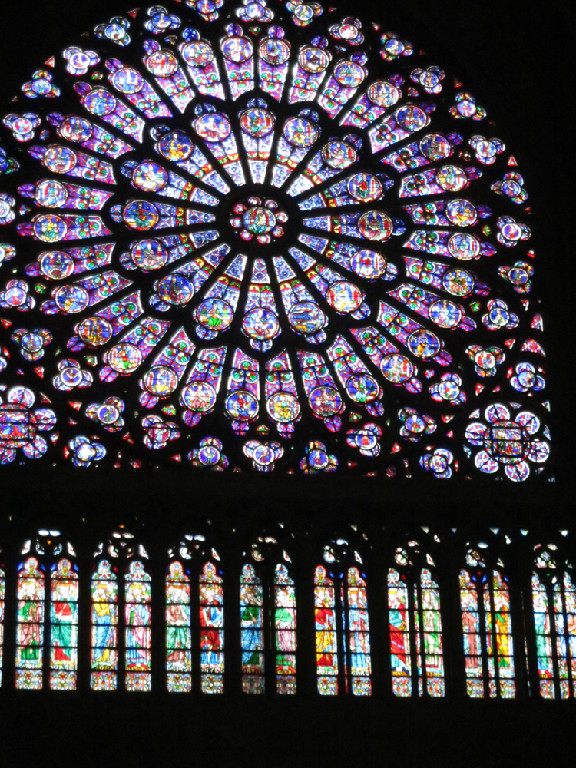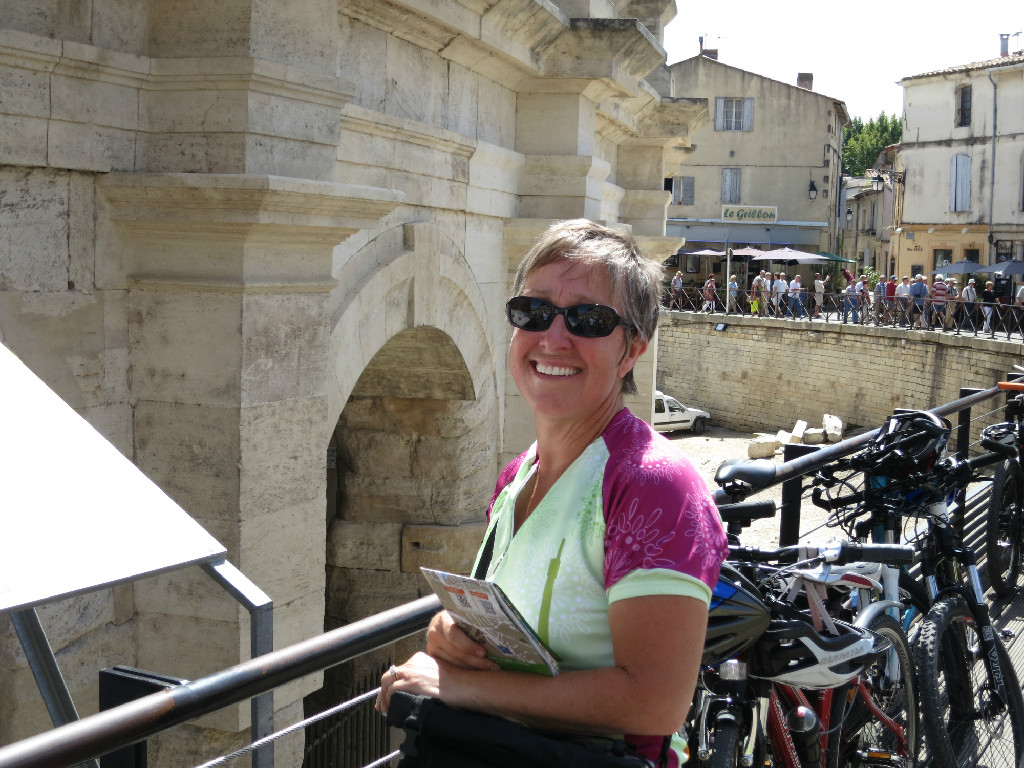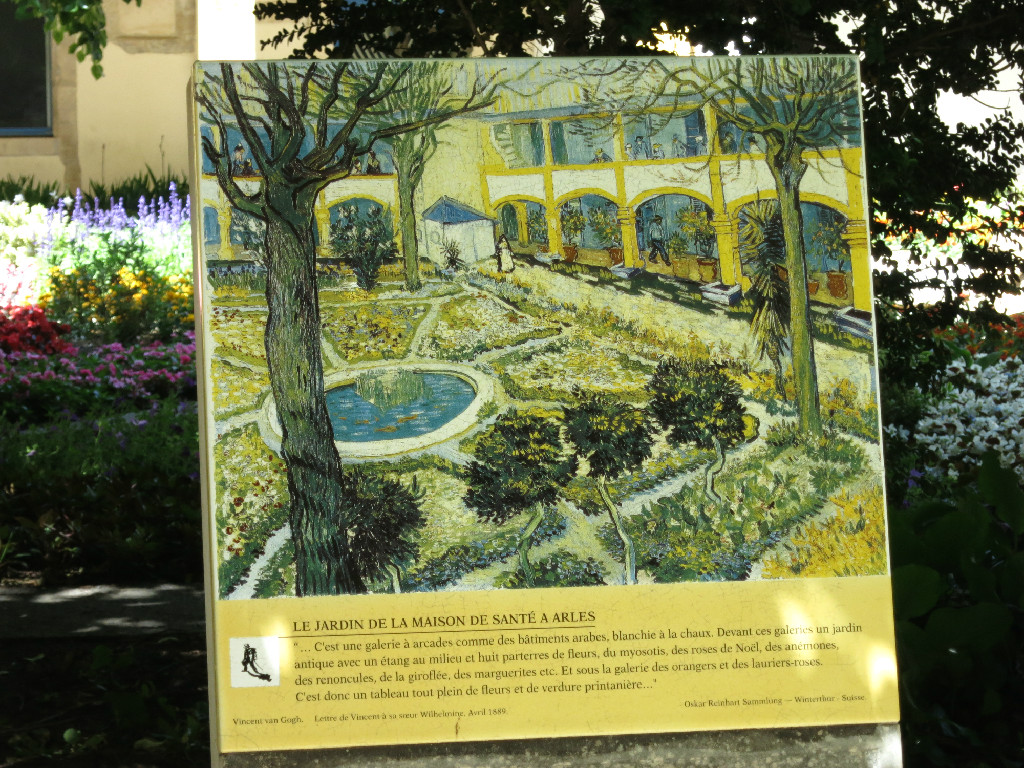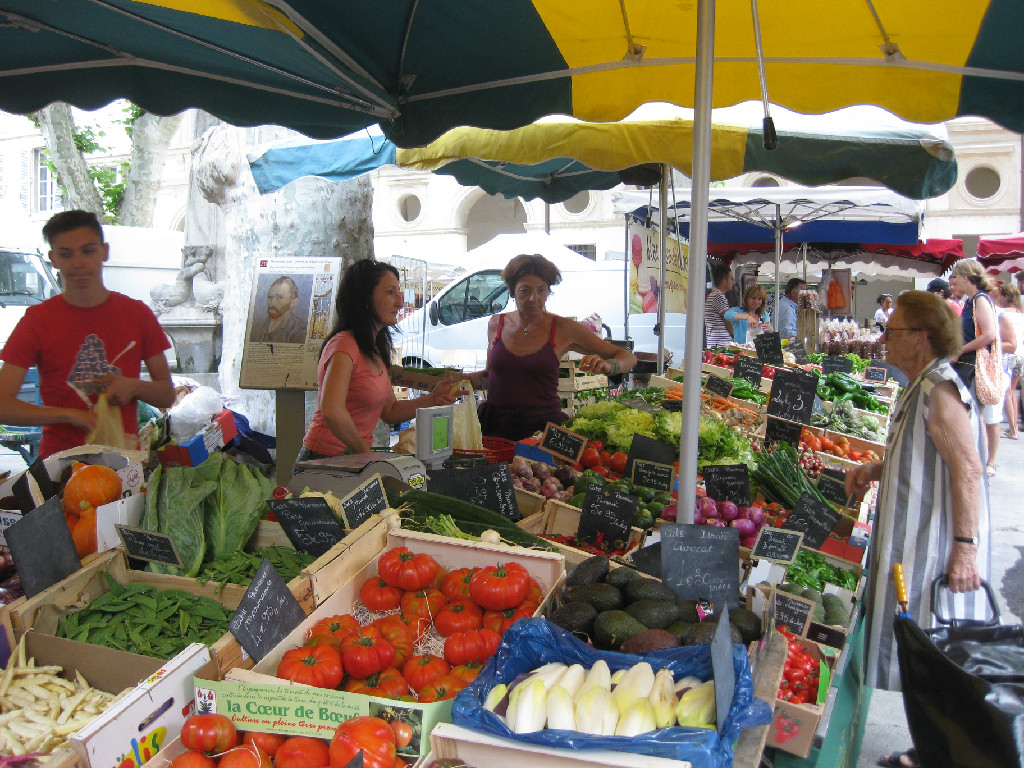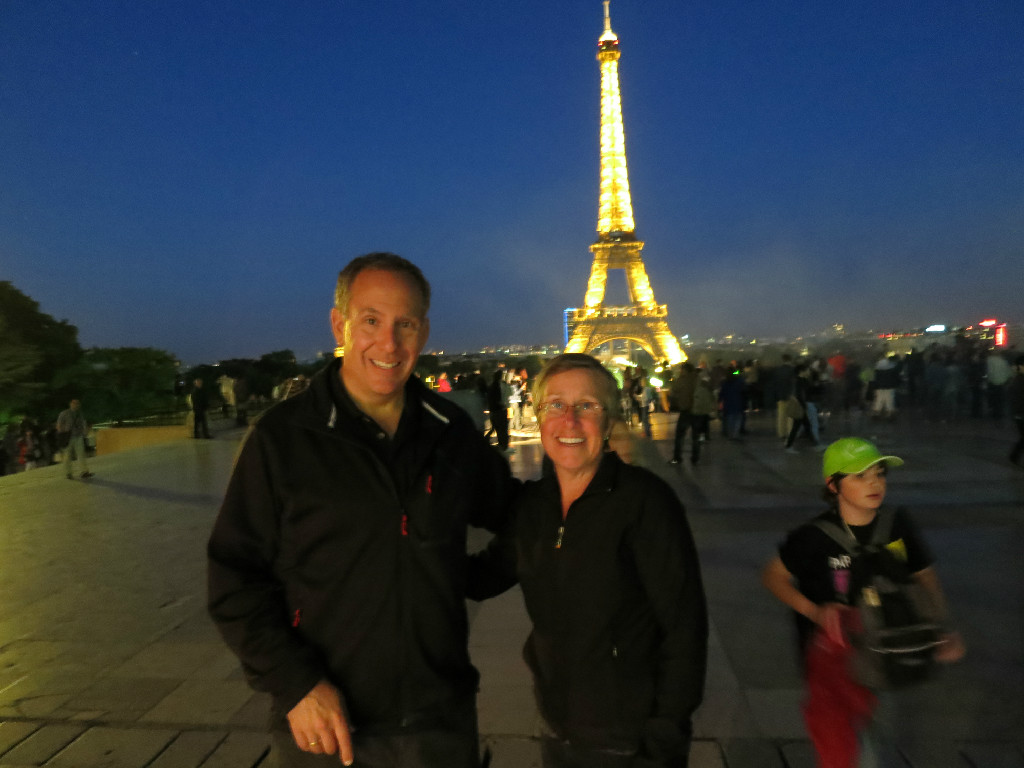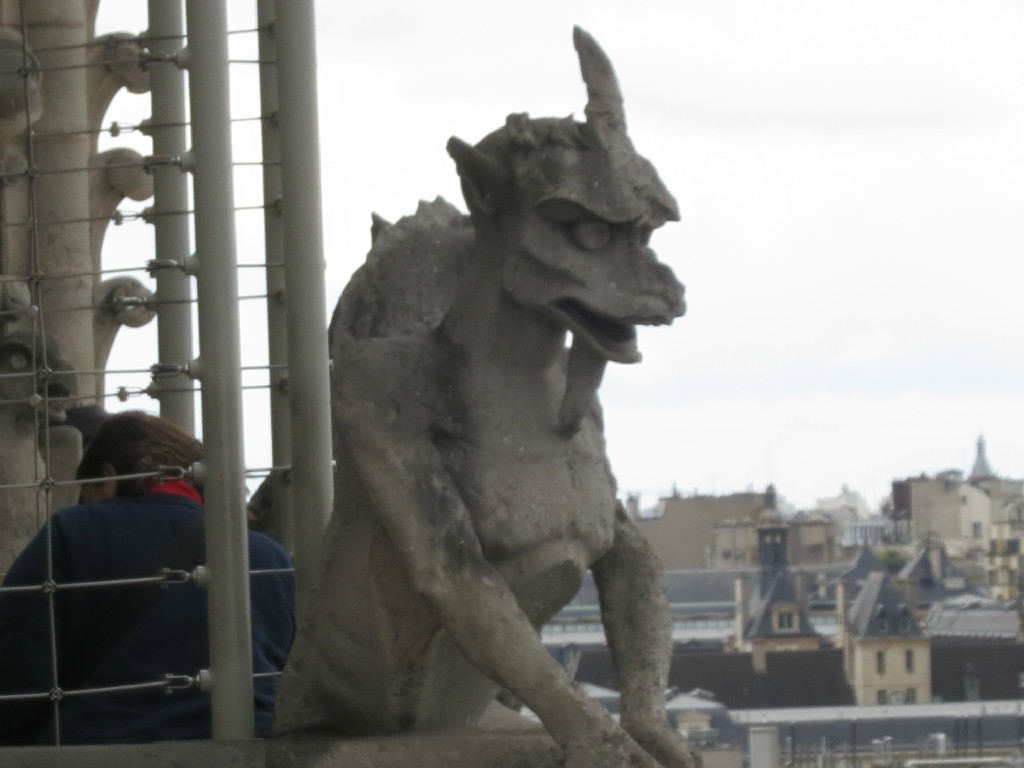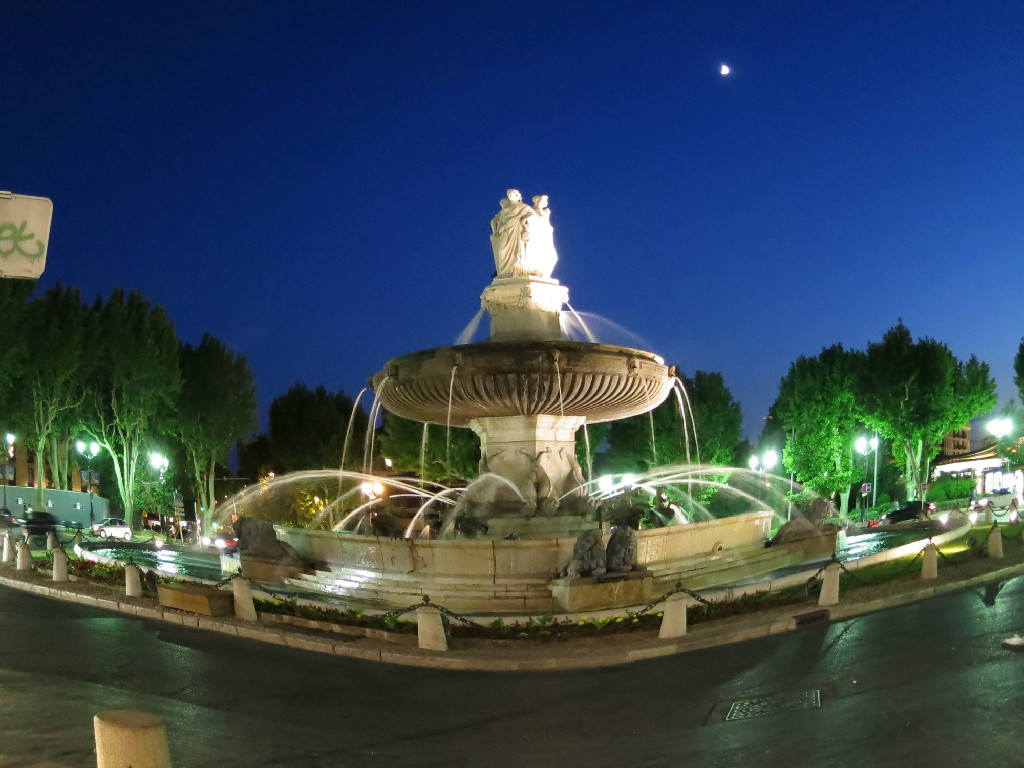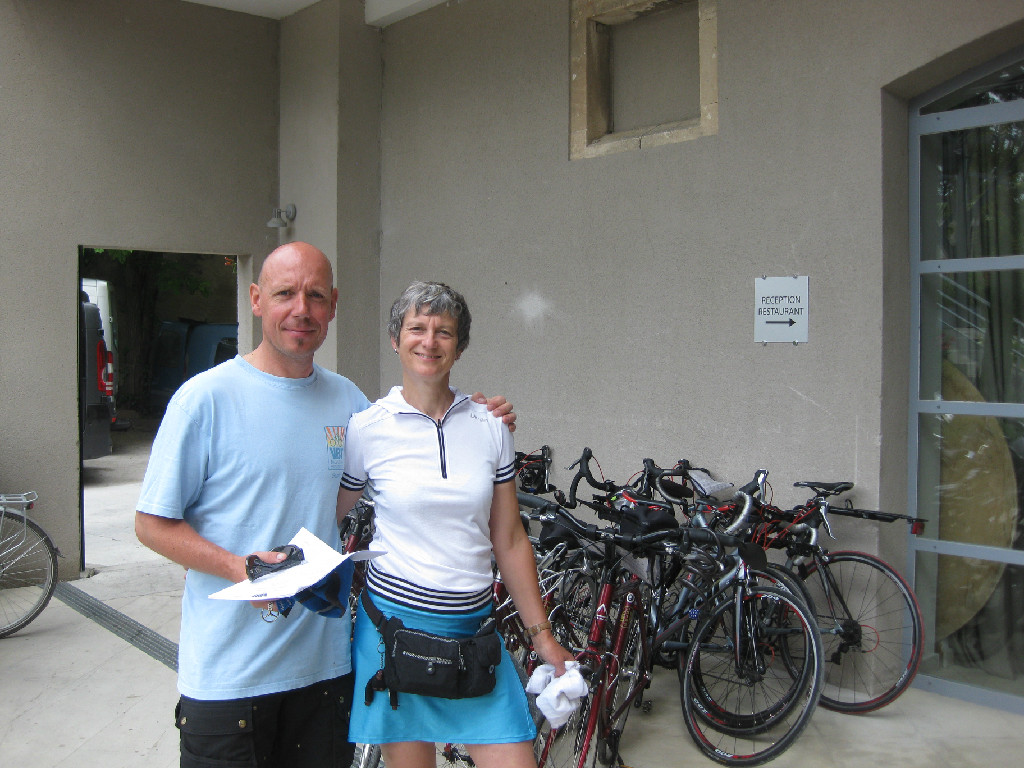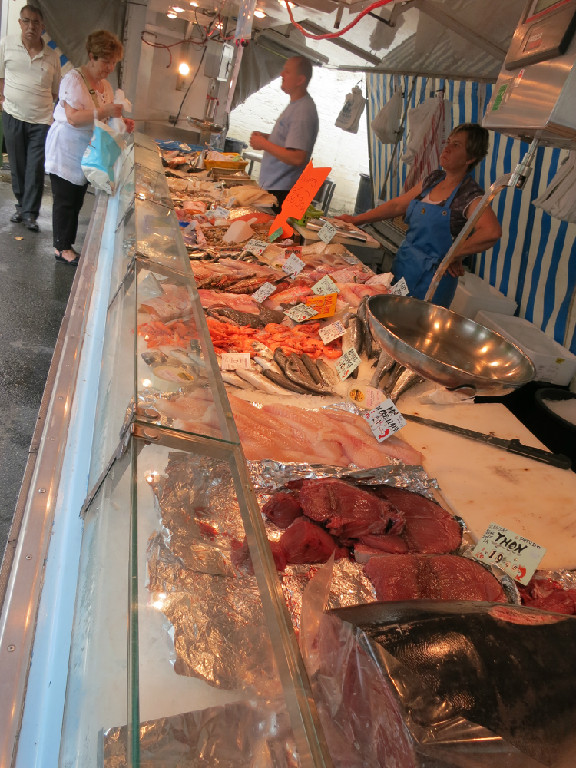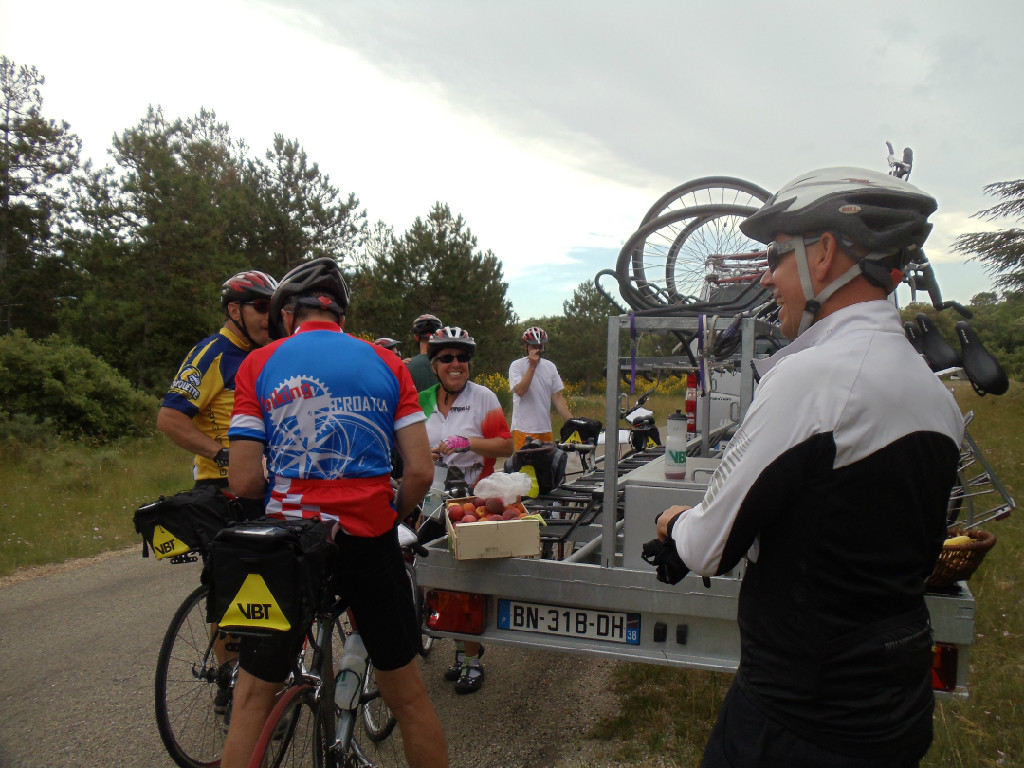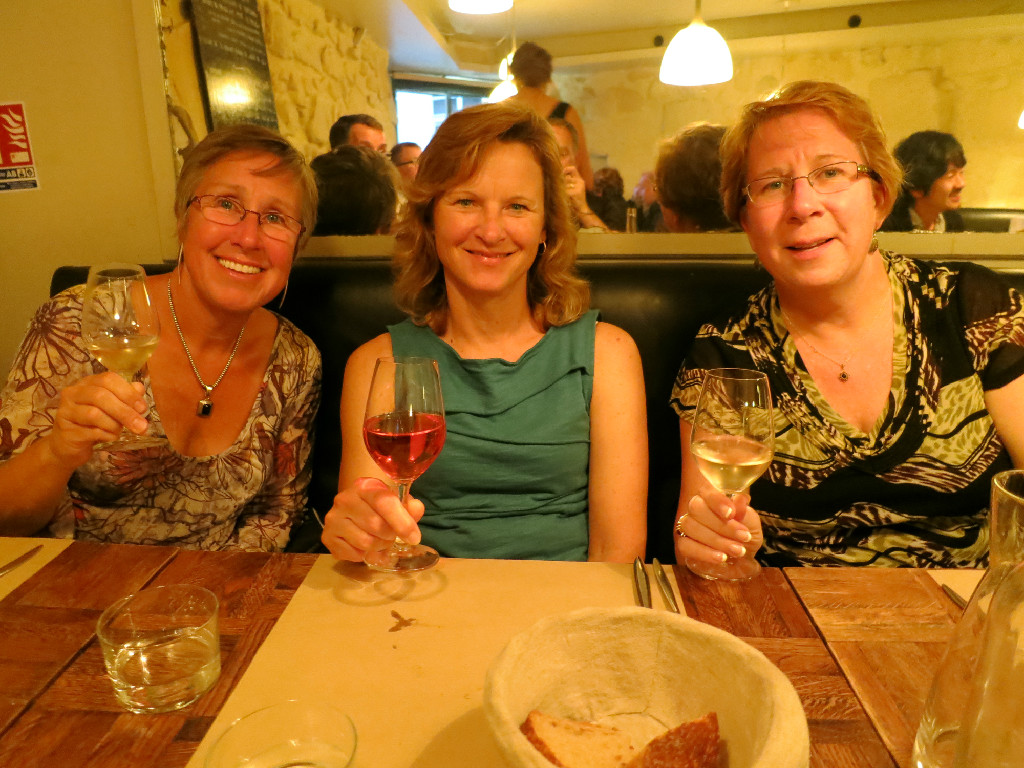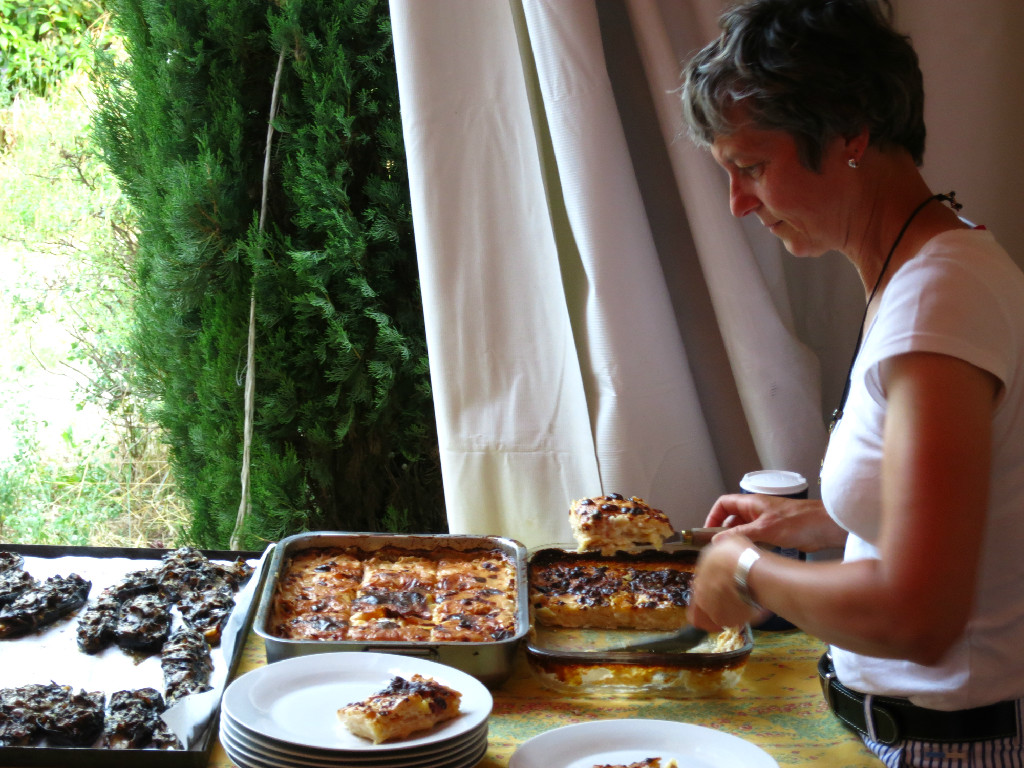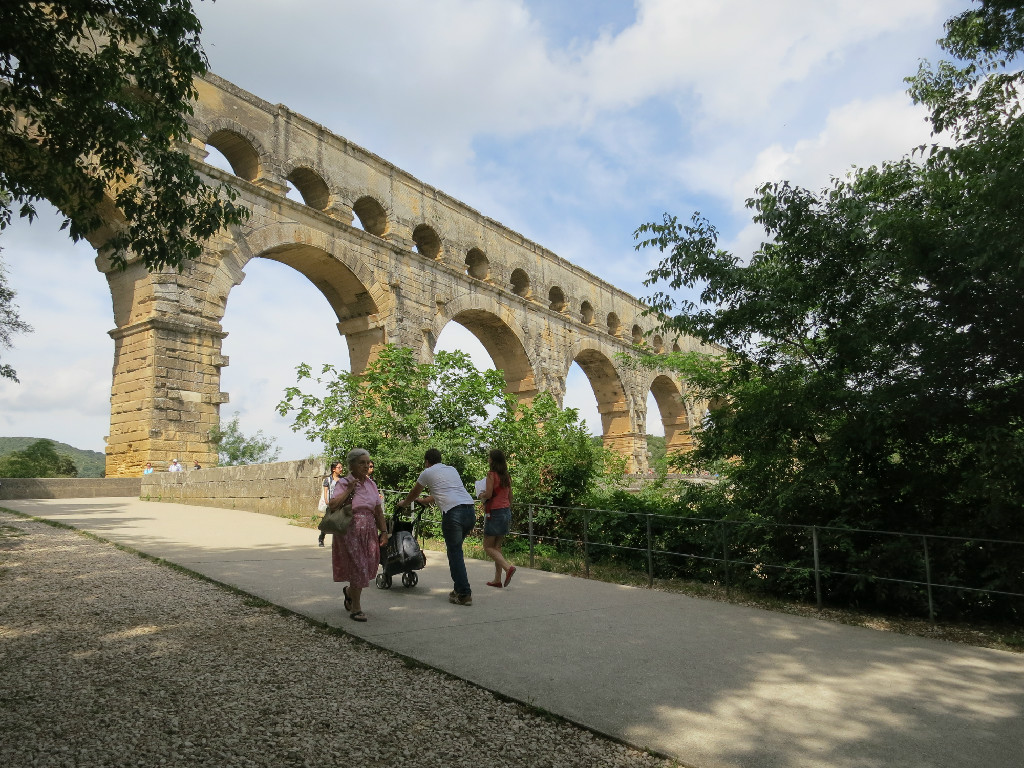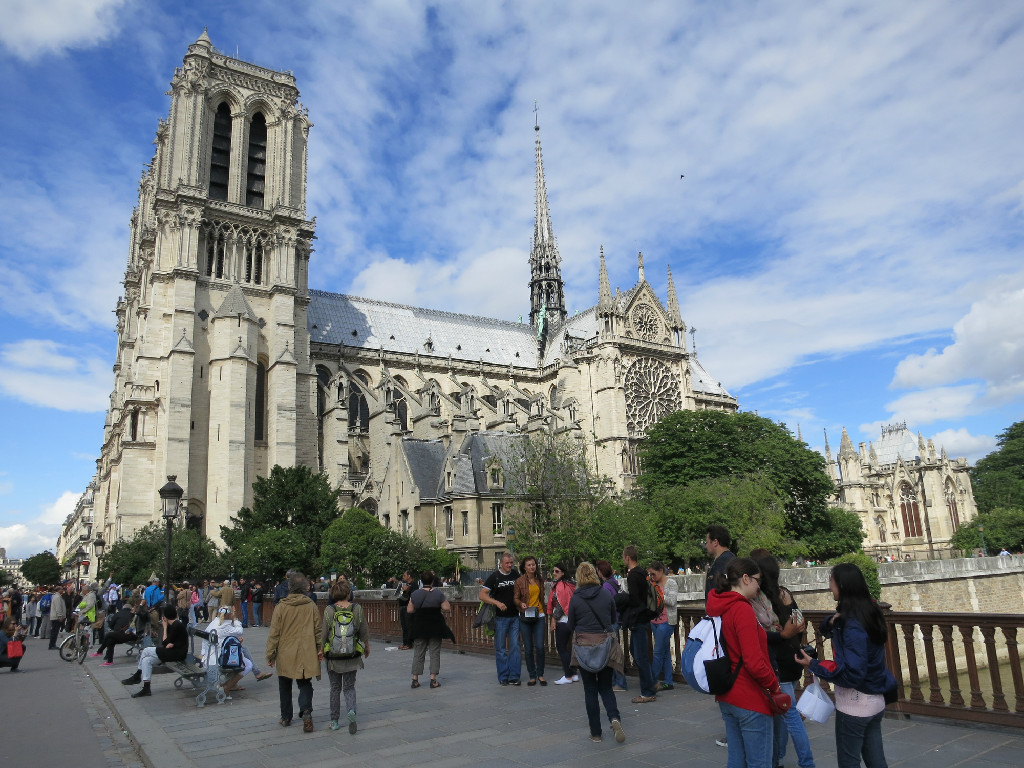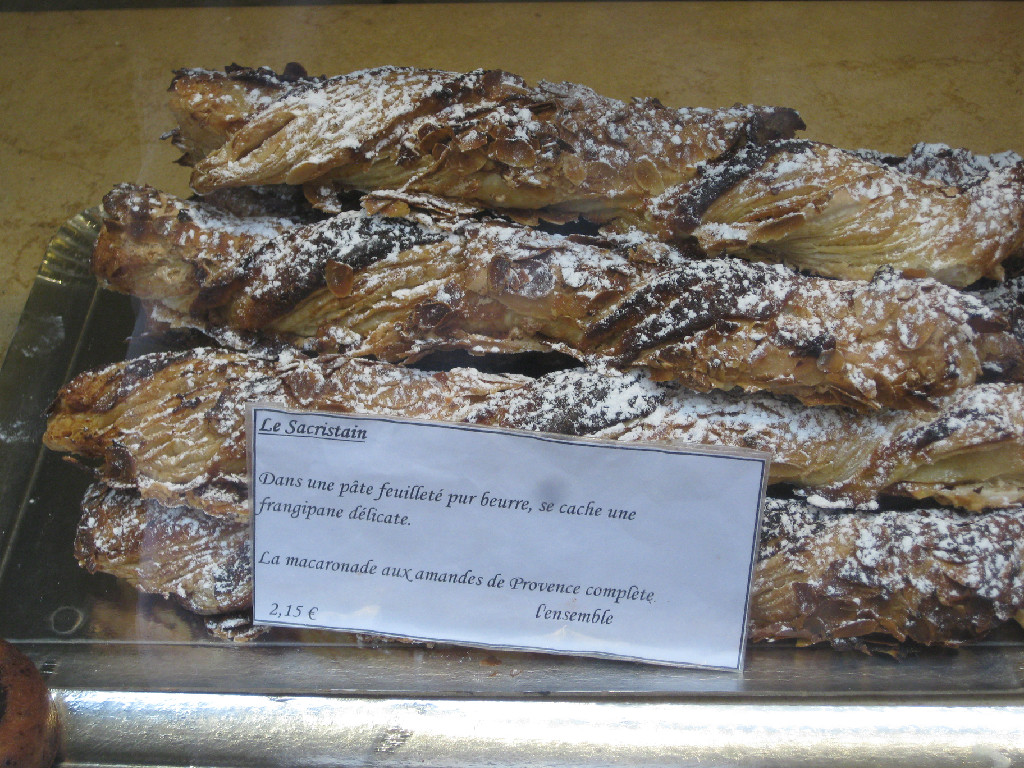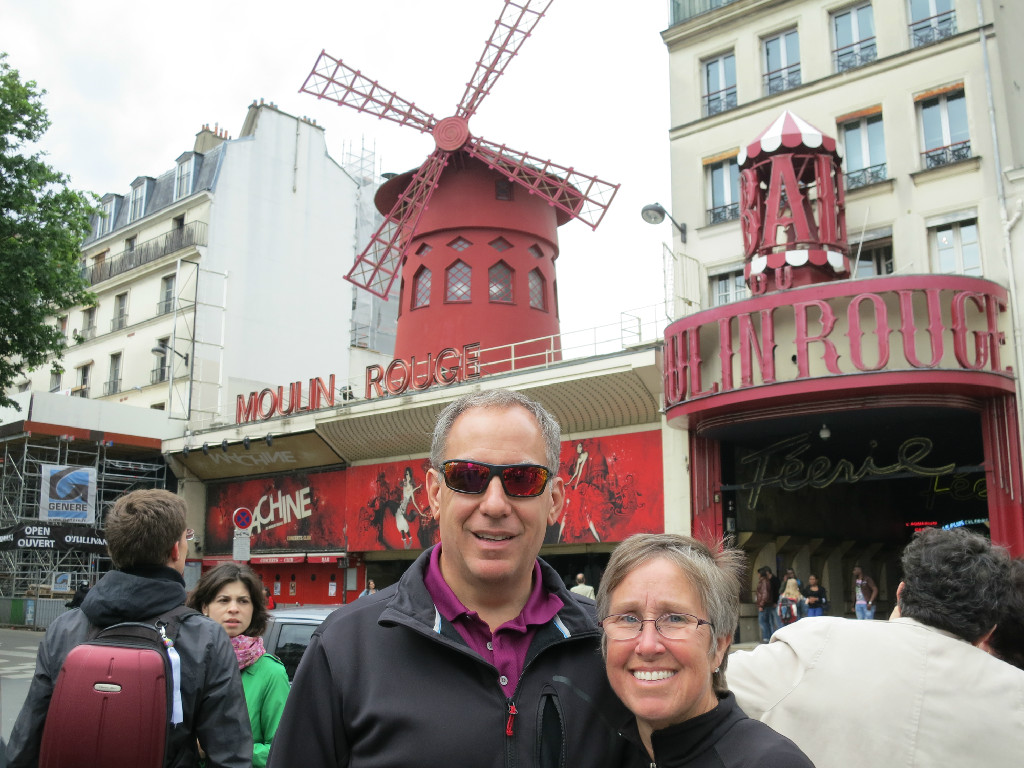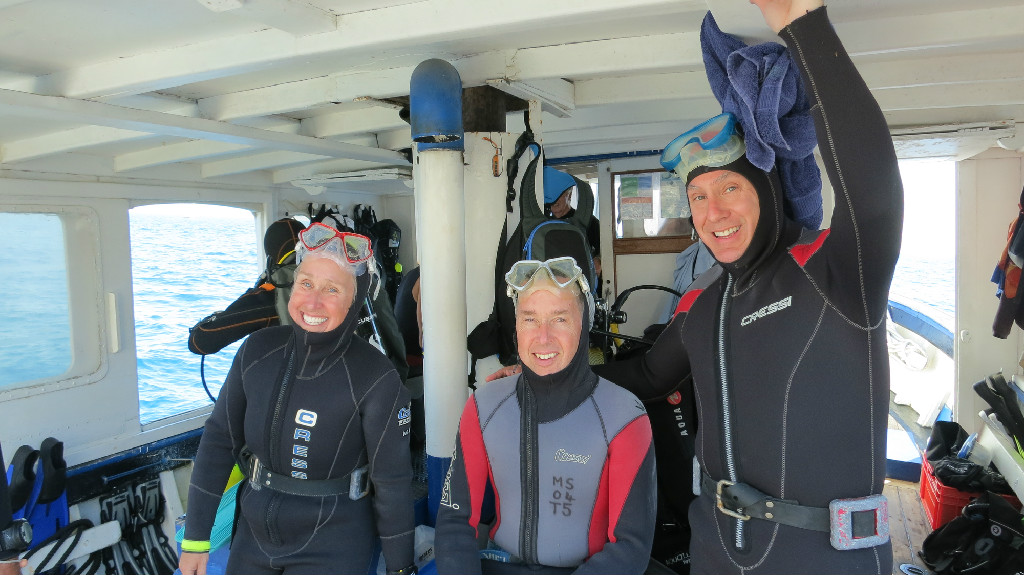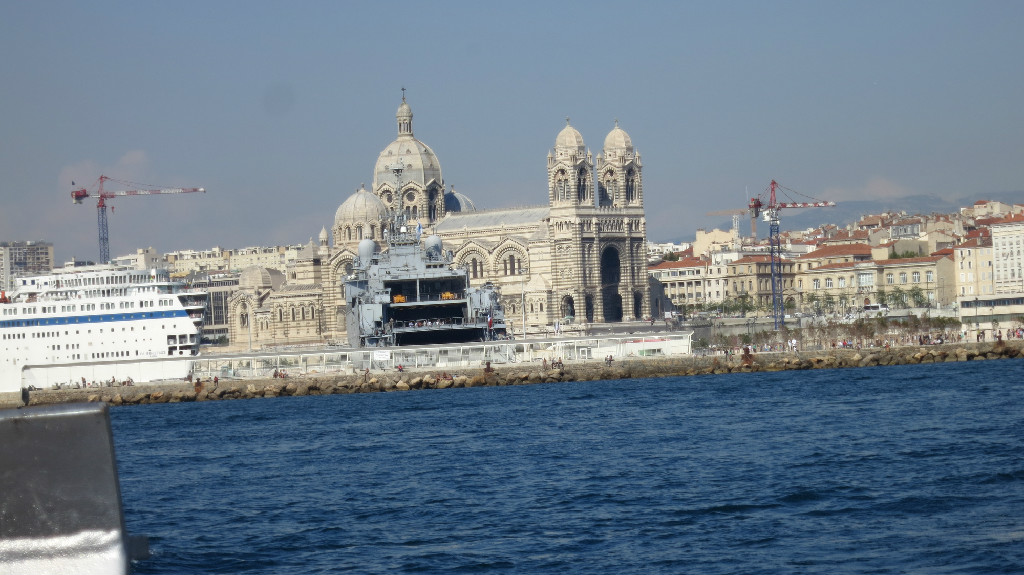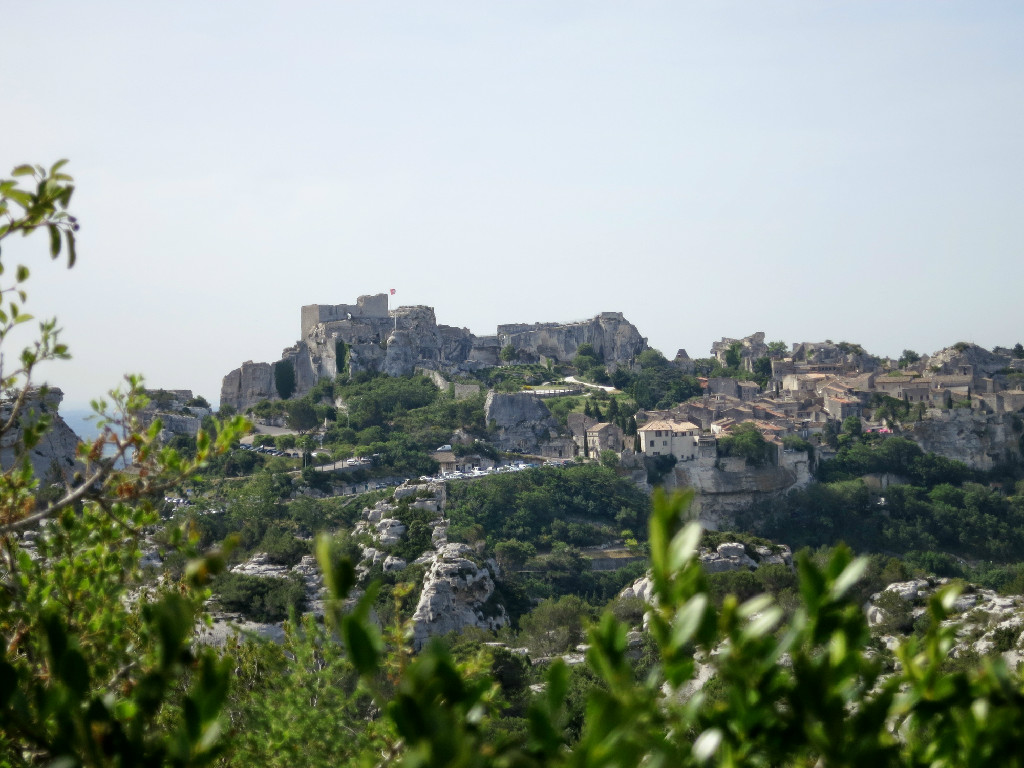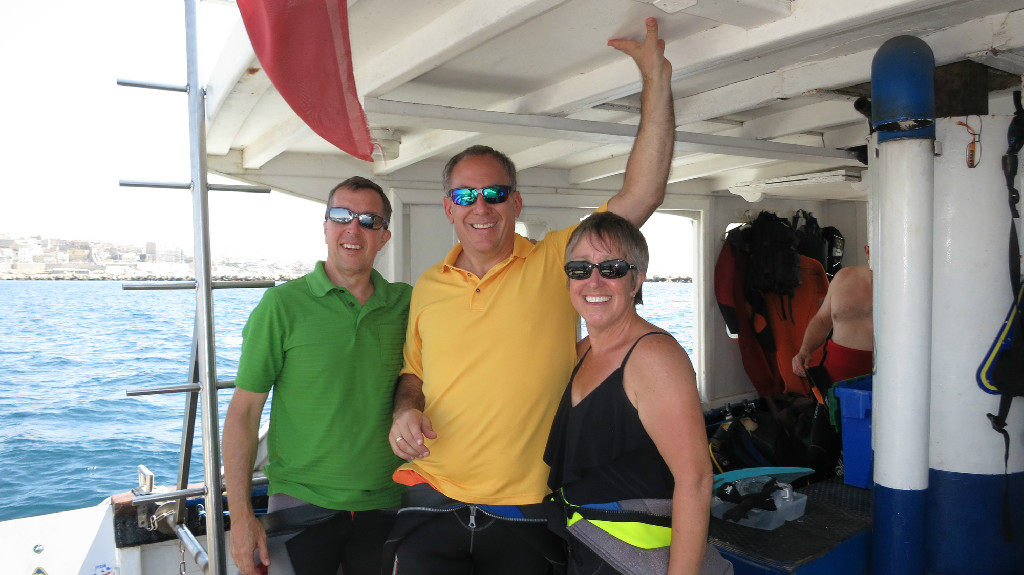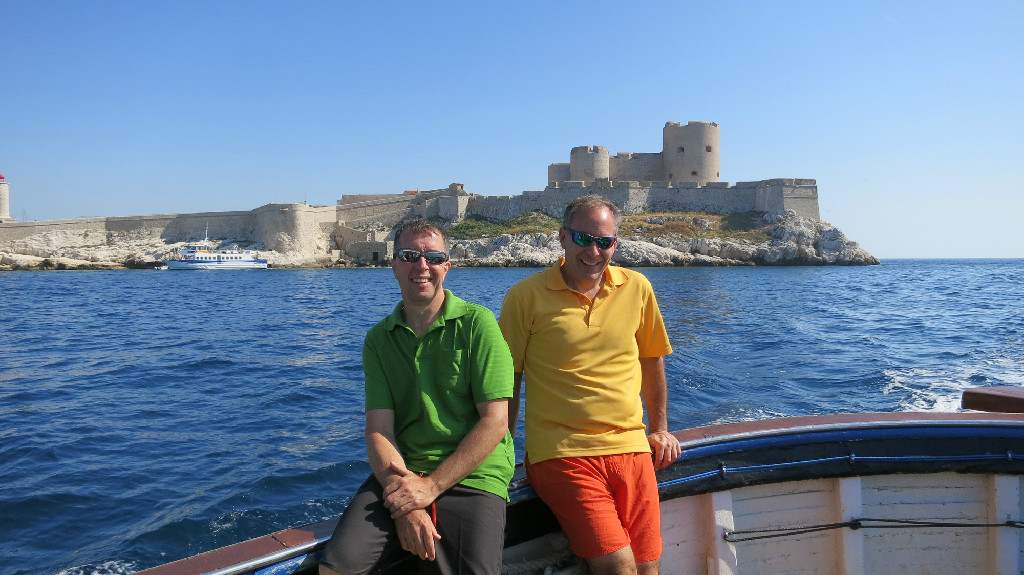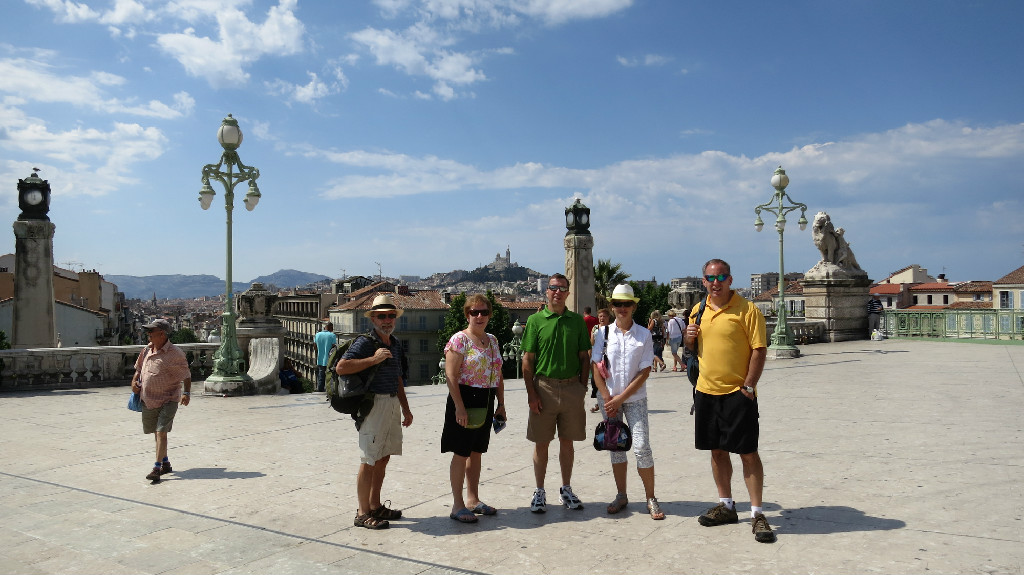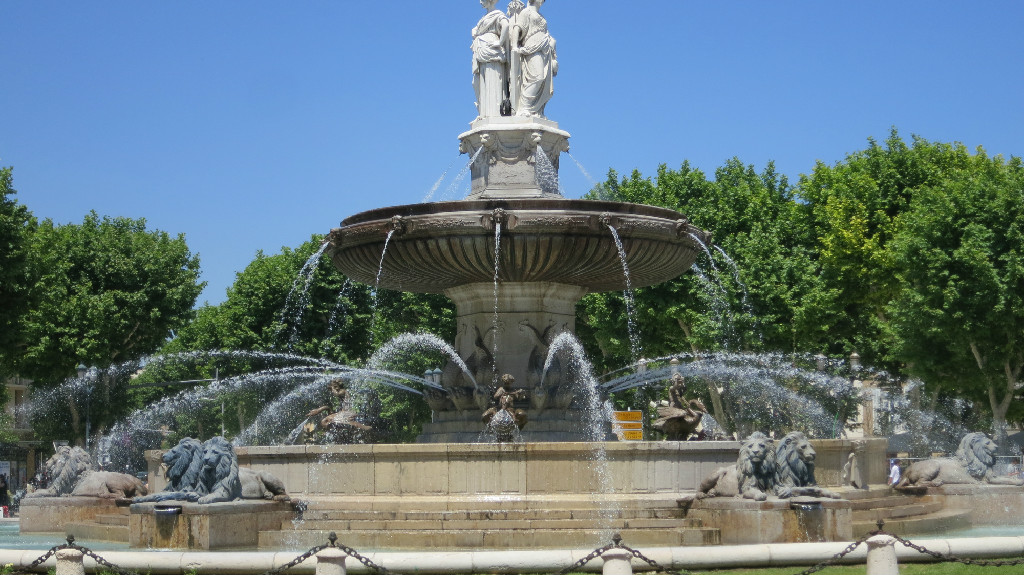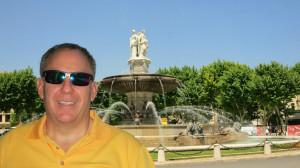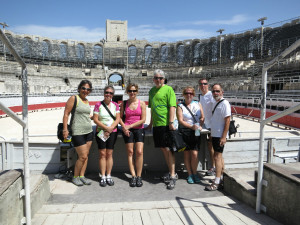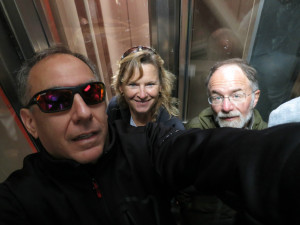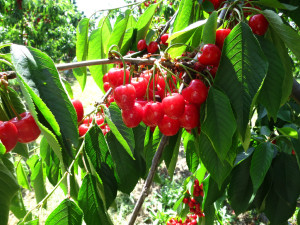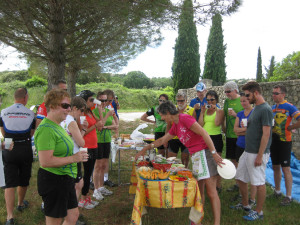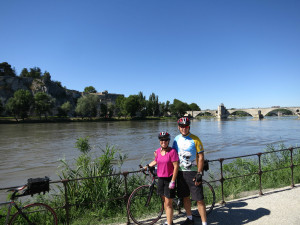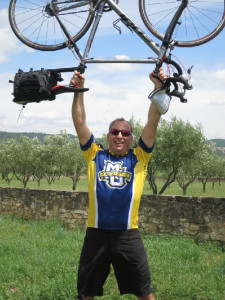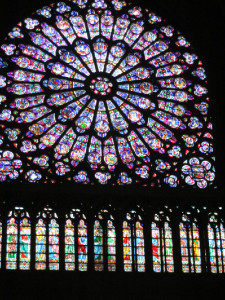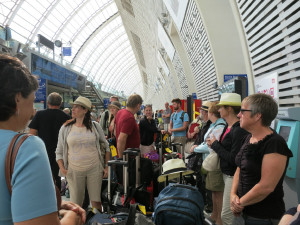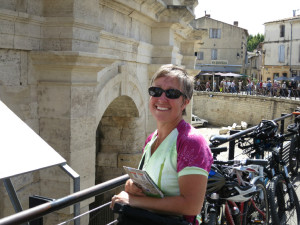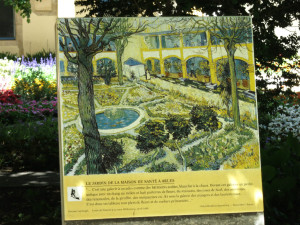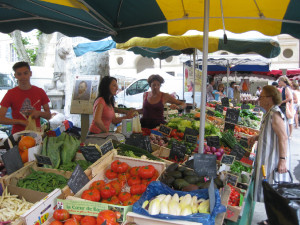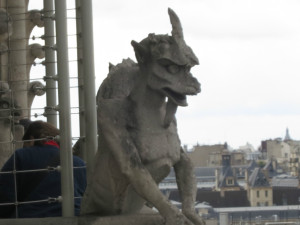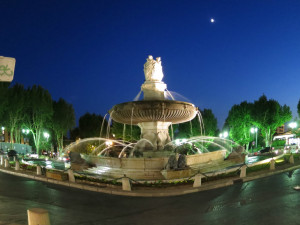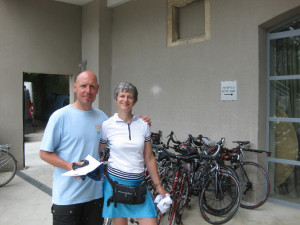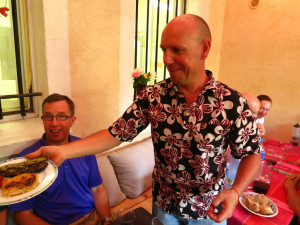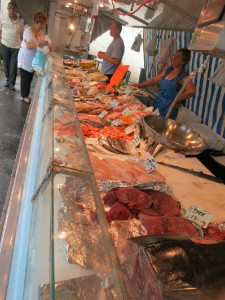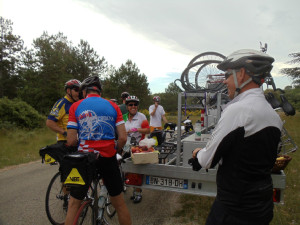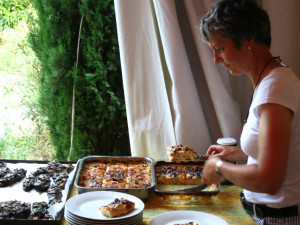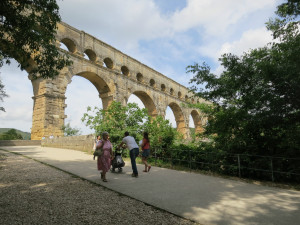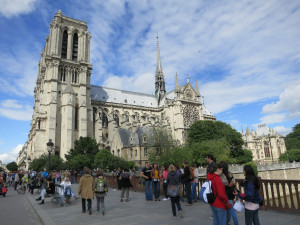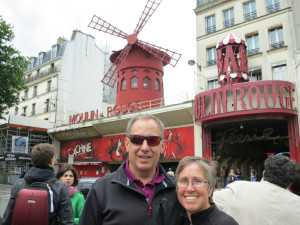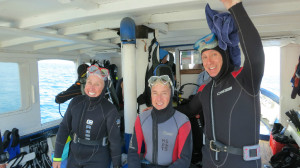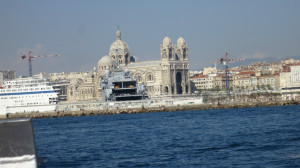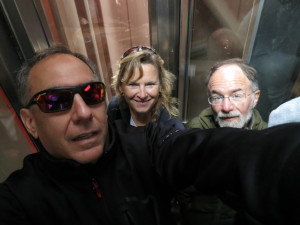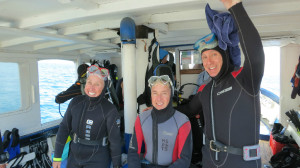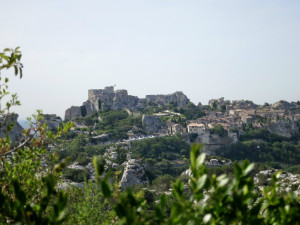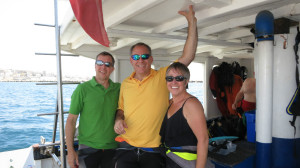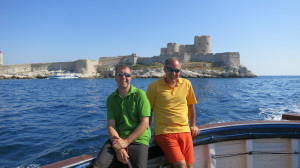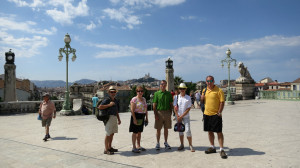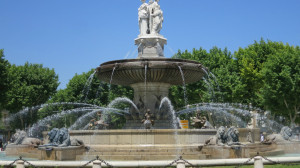 .
.
A short bus ride from Aix En Provence to St. Remy (pronounced by the French Sa'Remi') landed us at the luxurious 32-room Hotel de L'Image.  After a quick bit of hotel orientation and room-keying we were anxiously anticipating our first cycling in France.  Outside in the sun, beside the cherry orchard and swimming pool our bikes were waiting for us.  We quickly met our guides and got a brief orientation on map-reading and directions.  We each got to our bikes and with our guides assistance and tools made preliminary ergonomic adjustments; seats, pedals, handlebars, mirrors.  I travel with a pair of Shimano clip-in bike pedals and cleated shoes; others rode with just tennis shoes or even sandals.  With directions in our handlebar mounted clear map pouches we left the hotel for the road.  In short order we were out of town and on our way past farm fields, stone homes, and picturesque churches.  The sun was warm and there was virtually no breeze making this initial ride comfortable and undemanding.  This was the short "tune-up" ride designed to identify any problems with the bike or areas that need adjusting; we were back in the hotel in less than two hours.
OUR TOUR GUIDES
On this trip we had two wonderful French biking guides.  Veronique is a woman of ageless poise and elegance.  She has a watchful eye for problems and a generous spirit which made her a truly welcoming hostess for our French adventure. Veronique (I love that name!) has been a tour leader with VBT for over 20 years and seems to enjoy her role as leader, cultural educator, and cyclist.  She has an understated personal style that brings her comfortably into every situation with an easy grace.  I like Veronique's guidelines for participating in these VBT trips:
– Drink before you're thirsty
– Eat before you're hungry
– Shift before you need to
Stefan was our other guide for this week; a 30-something easygoing Frenchman who was always ready with a quick French language lesson or bike repair (he loves WD-40).  He especially enjoyed attempting to teach my wife, Amy (who has absolutely no language skills), rudiments of French pronunciation.  Example: "Addition" becomes "A-diss-see-ownn" in French; Amy would untiringly and unsuccessfully attempt this. I think Stefan got a laugh from hearing her faulty French.  On the bicycle equipment issue, even the best maintained bicycles encounter failures occasionally.  When that happened, however, Stefan quickly appeared by bike or van to perform hands-on repairs throughout the tour.  Although perhaps not Tour Du France certified, WD-40 was often his first line of attack for squeaky, clanky, or jamming drive train parts.  It works, who can argue with success?
LES BEAUX
The morning sun was warm and inviting, with promise of becoming hot during the day, as we breakfasted outside our hotel in St. Remy.  Beautiful cheeses and breads made up the greater part of my plate along with a dollop of creamy raw honey and slivers of freshly cut prosciutto.  We were headed to Les Beaux and this was to be our toughest and longest riding day of the tour.  As the pain-au-Chocolate (croissants with chocolate) and double-espressos settled in, Veronique and Stefan presented the morning road review.  The main word for today would be "climb"; climb, climb, and climb!  With bikes tuned up and maps in place we started off for our hilliest day of cycling in Provence.
Les Beaux is historic village that sits atop a huge limestone rise in the Alpilles Mountains of southern France.  The imposing stone castle lords over the surrounding countryside recalling an earlier age.  Its ancient royals claimed ancestry from the Magus King Balthazar and placed the Star of Bethlehem on their coat of arms.
In the weeks preceding out trip we had read about the day we would face the road up to Les Beaux.  We knew it was steep, twisty, and unrelenting.  Our springtime weather in Wisconsin had been abysmally cold and rainy which really shorted our training rides.  But here we were, trained or not, ready to start our ascent.  For several miles we rode through the flat and serene countryside, and then took the turn for Les Beaux.  The grade immediately increased to a moderate climb as we passed under tree lined parkways.  We reached for our lower range of gears as the route became a grinding climb.  While some riders stopped for air, or chose to walk, others surrendered to the mountain and hitched a ride with Veronique in the VBT van which was sweeping up and down the route.  I had settled into a rhythm moving up the grind when the grade increased to a fairly severe climb changing my perspective from determined to intense.  Open limestone faces now created gnarled elbows as the roadway crept upward as one blind-cornered switchback followed another.  At the lowest end of my gearing, I ascended with heavy heartbeats and breathing in inches.  I felt accomplished as I reached the summit at the town of Les Beaux without walking, riding the van, or collapsing.
After the first main ascent we had lots more riding starting down the other side of Les Beaux and through the hilly miles beyond.  The back side of Les Beaux was a roller-coaster of ups and downs through very quiet villages and virtually empty country roads.  Such fun.  In just a few weeks these same routes would become part the Stage-6 Tour De France's ride through Provence. On the way back up to the main summit we dug in with our heads down for the final climb of the day.
We reached the ancient town and had a well-deserved lunch.  With the temperature hovering in the mid-90s we were hot from our ride.  Just across from where our bikes were parked we went to the old retired limestone quarry now turned video art museum (Carrieres de Lumieres).  Inside the quarry the temperature was a blessedly cool 67 °F.  A video show of impressionist artists lasted about 40 minutes which was just enough for us to see the amazing presentation and cool ourselves down to a reasonable temperature.  The ride back to St Remy descended the steep switchbacks and long grades that we had paid for  earlier in the day on our climb up.  The entire day was ultimately rewarding.
PICNICS & CEMETERIES
One of the facets of bike tours like this is the opportunity to cycle to a peaceful spot and enjoy a picnic with my fellow riders.  It gives us all a chance to take a break and share stories from the road and back home too.  We had several fabulous opportunities along the way on our travels through Provence.  The first was a take-it-yourself picnic at the little village of Eygalieres.  Veronique and Stefan had advised us to purchase picnicking lunch items in St Remy before we departed biking for the day, and promised us a wonderful view.  Our ride to Eygalieres was along rolling quiet roadways lined with farms, flowers, and streams.  We parked our bikes at the old stone church on the hill, grabbed our picnics, and hiked to the top of a high stone knoll.  Our friends Barbara & Bruce joined our little group for an amazing meal.  The wind was blowing, the sky was clear, and we could see for many miles in every direction.  I would have never found this place on my own.  Lunch always tastes fabulous when eaten outside with a 360-degree, million-euro view.
VBT always sponsors and organizes a picnic lunch on one day of riding.  In Provence the spot they chose was adjacent to a walled cemetery just outside of the small village of St Siffret.  Riding there, Amy & I actually got lost for a quarter mile or so and had to double back to re-orient ourselves to the correct direction.  We were the last ones to arrive for the picnic but we didn't miss anything.  Veronique and Stefan had just completed setting up the food tables and laying out a tarp to sit on and eat.  They had picked out an impressive variety of foods including cheeses, meats, mustards, breads, and salad items.  The weather was dead-on perfect and we couldn't have asked for a better venue.  Cemetery on one side, quiet St. Siffret on another, and olive groves opening to the Alpilles Mountains wrapping the entire scene.
AVIGNON
One of our final days biking portion found us in the ancient city of Avignon.  Its history includes time as the center of the Roman Empire in France and home of the French Popes.  The city is famous for Pont Saint-Bénezet (aka Pont d'Avignon), an arched stone bridge; really a partial remnant of a complete medieval bridge over the Rhône river.  The ride there was absolutely beautiful and since our approach to the city was on the far side of the Rhône we took a free ferry boat ride with our bikes across the river.  VBT had arranged a guided walking tour of the city for the whole group.  After the tour we grabbed some food to-go at the market and ferried back to the far side of the river.  There we sat on the grass in the shade of huge plane trees overlooking the Pont d'Avignon and had a relaxed lunch before cycling back to our hotel.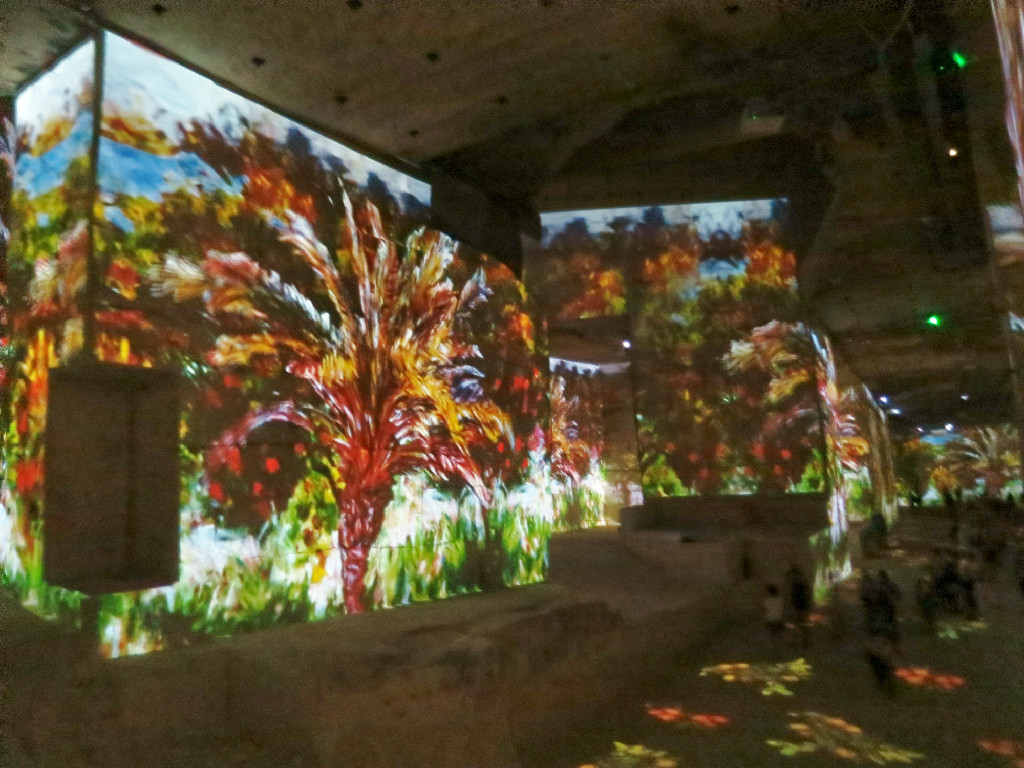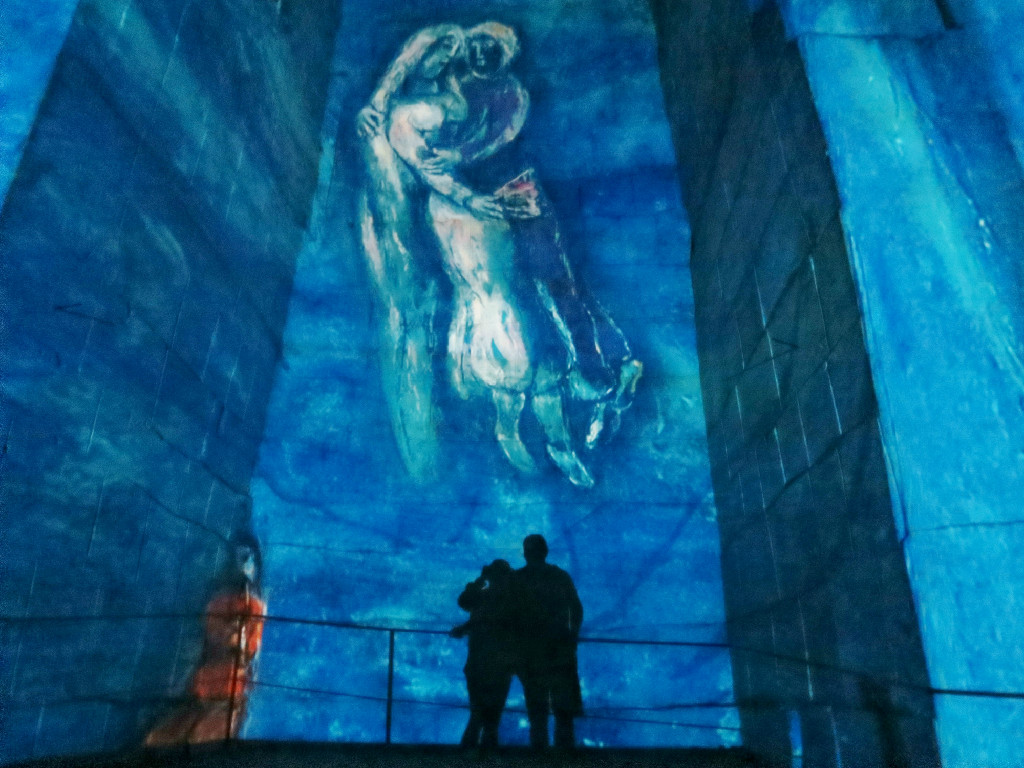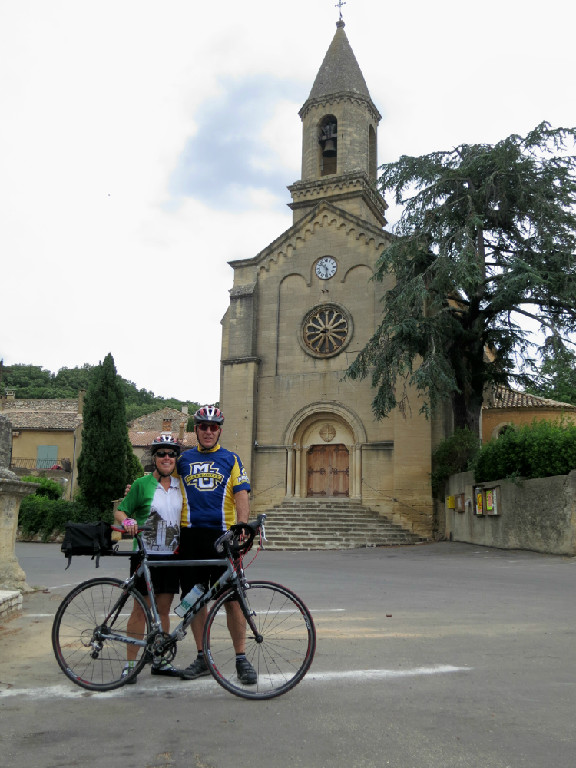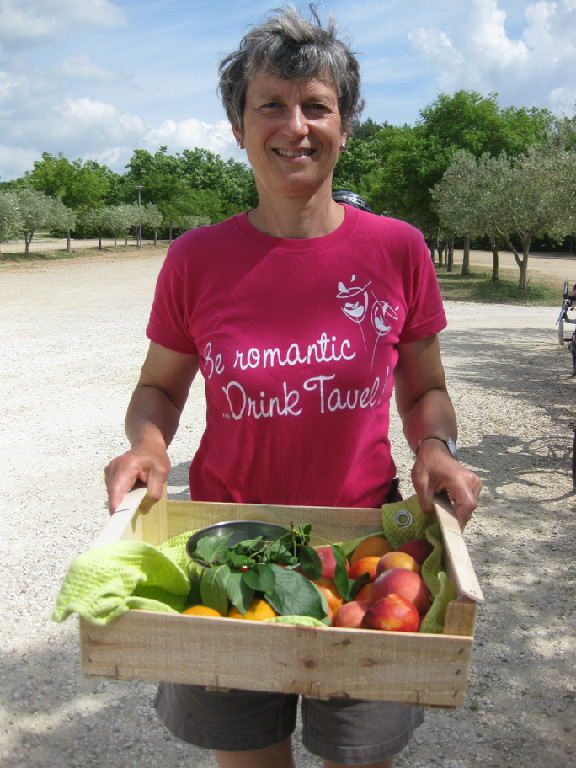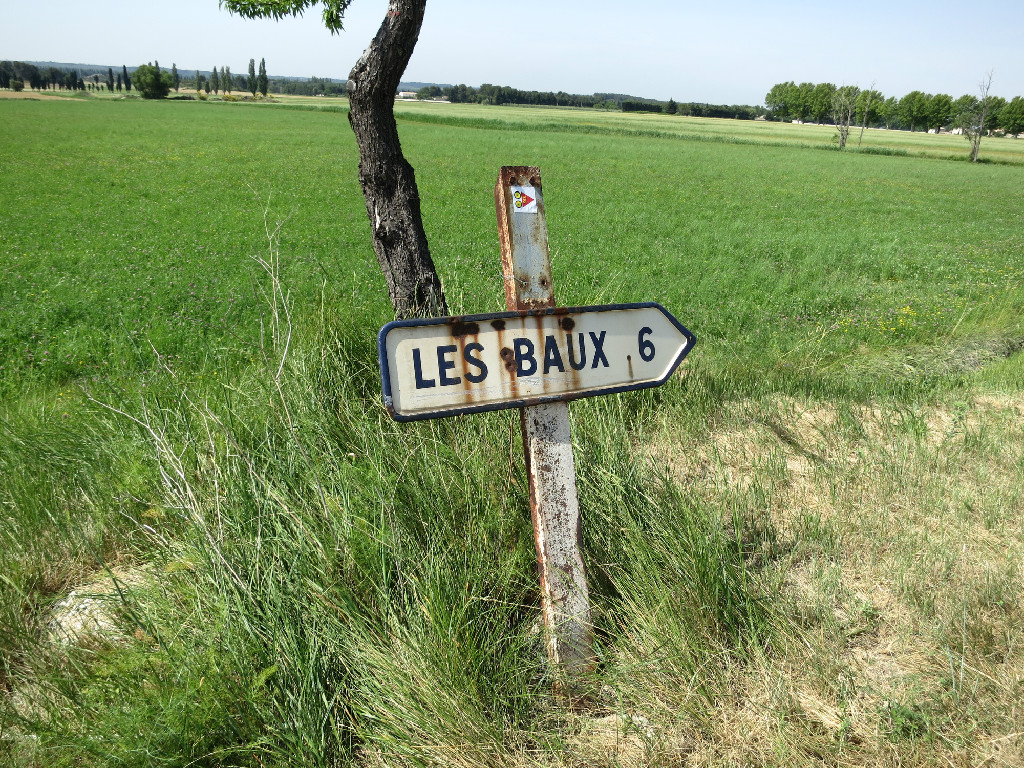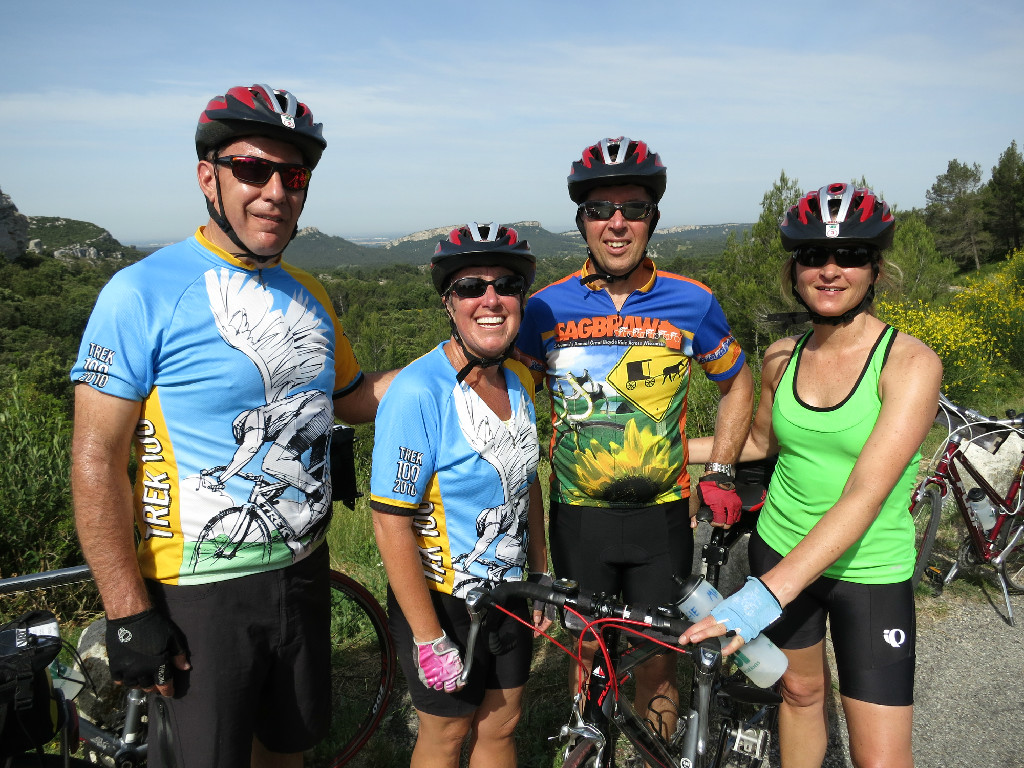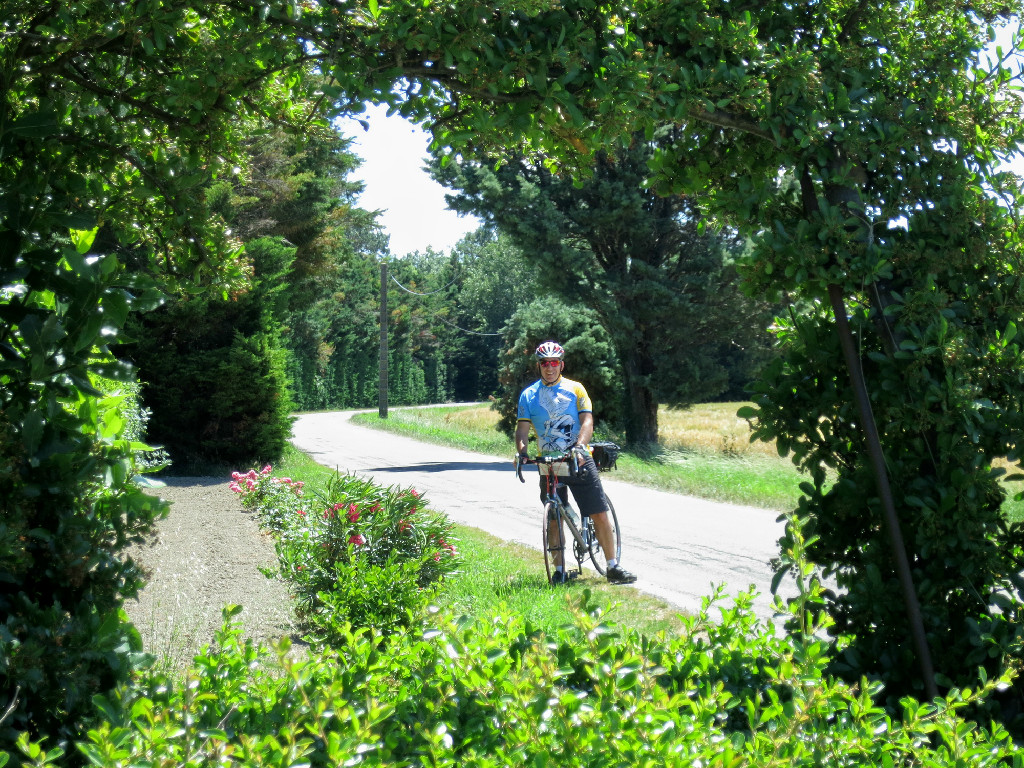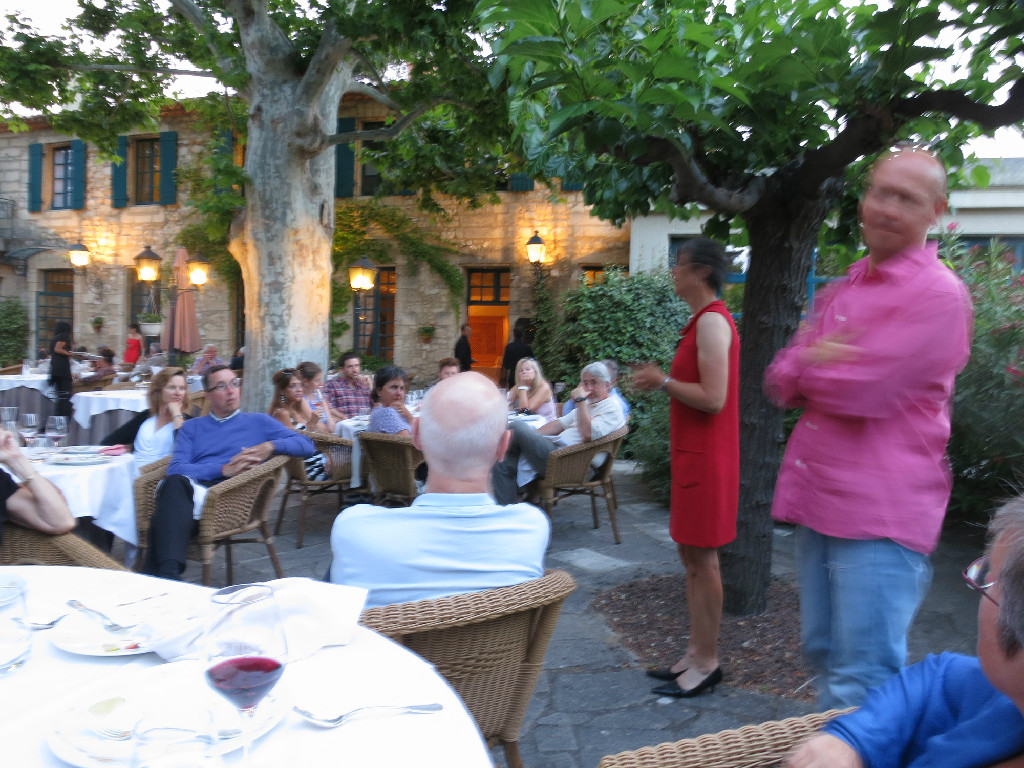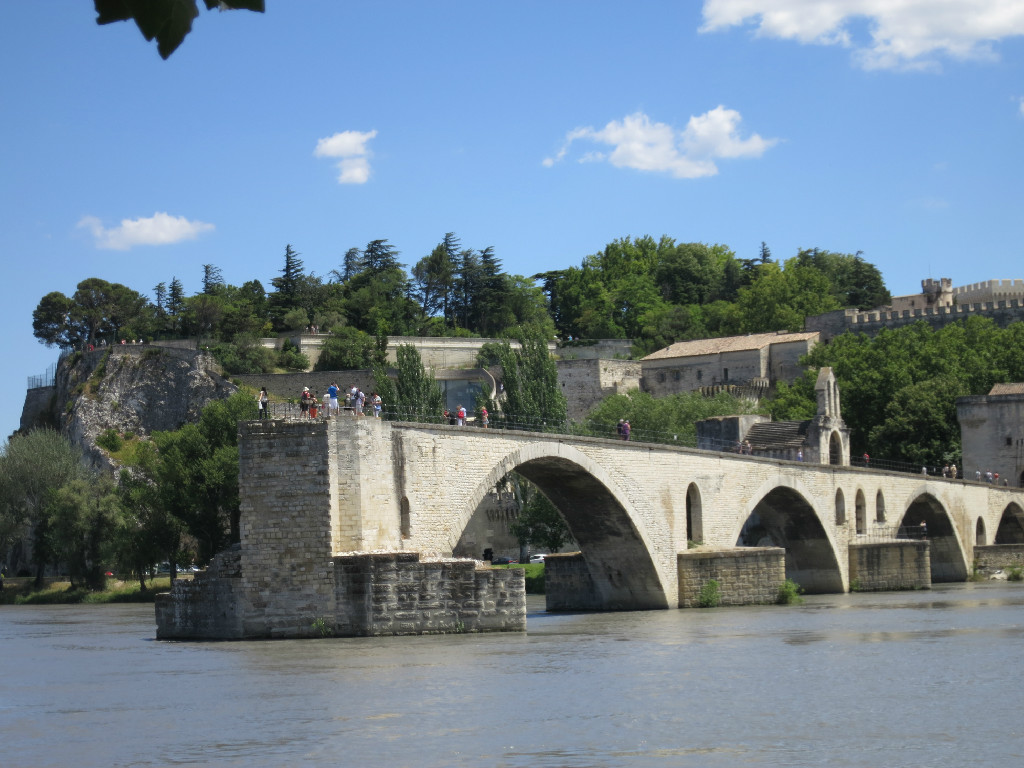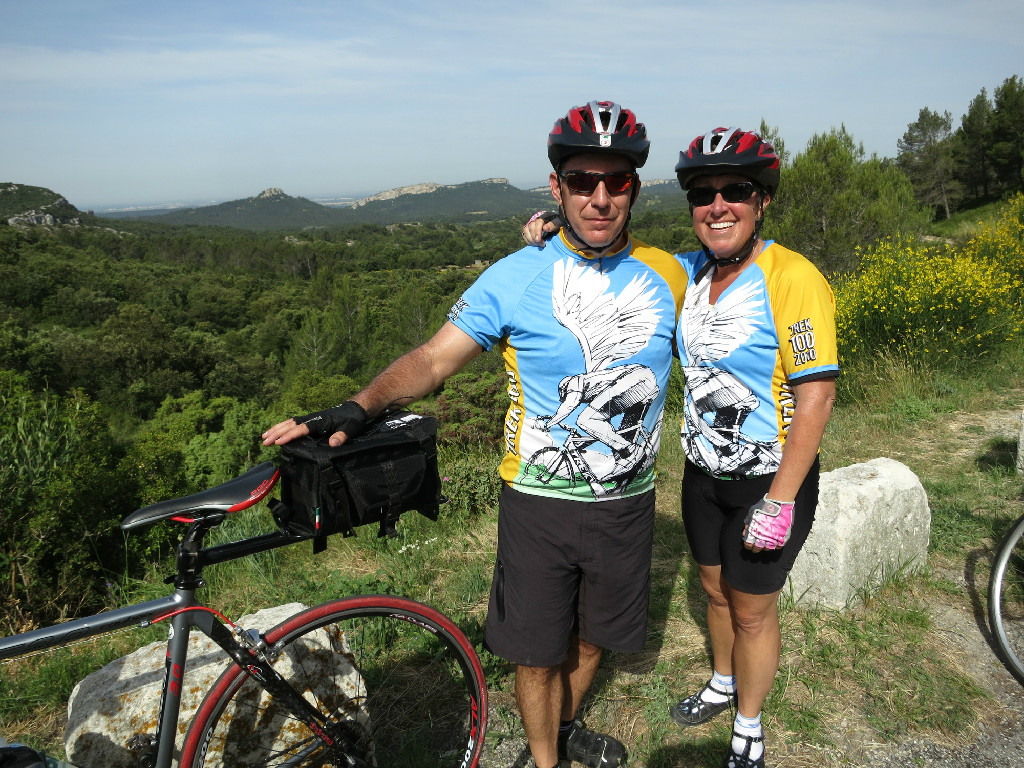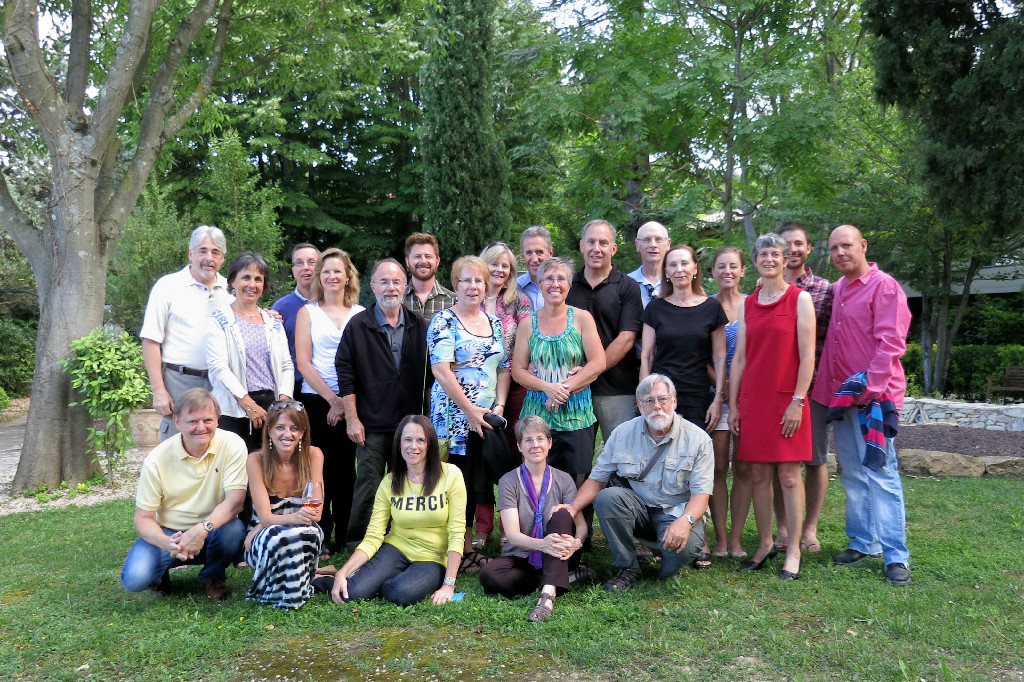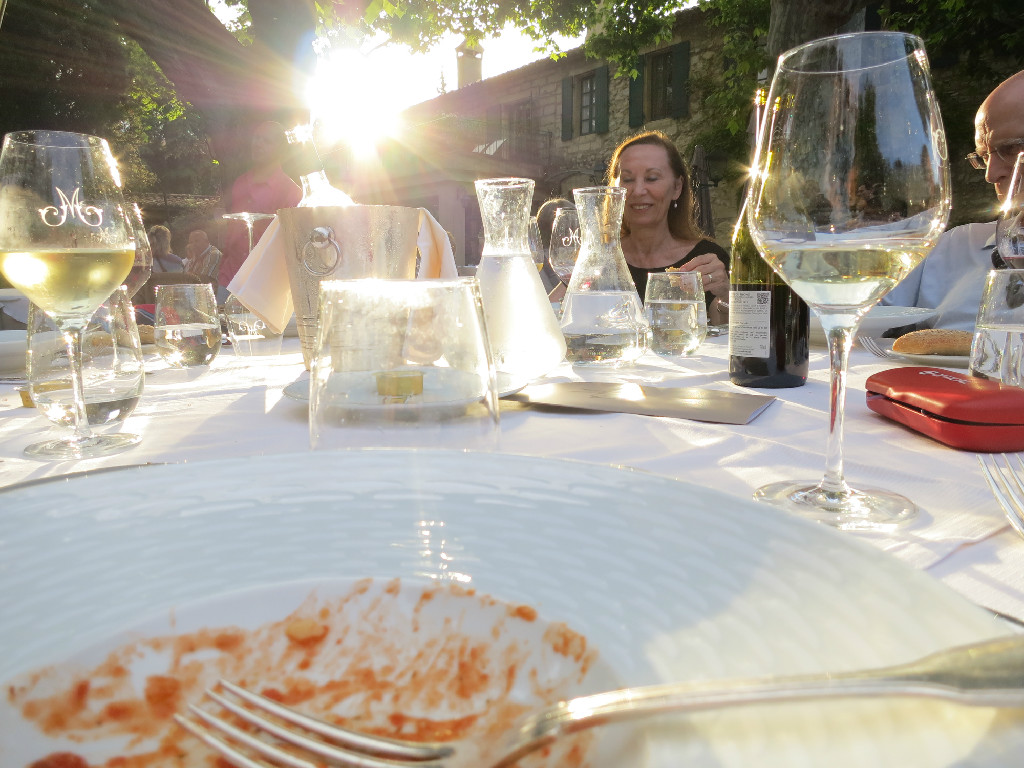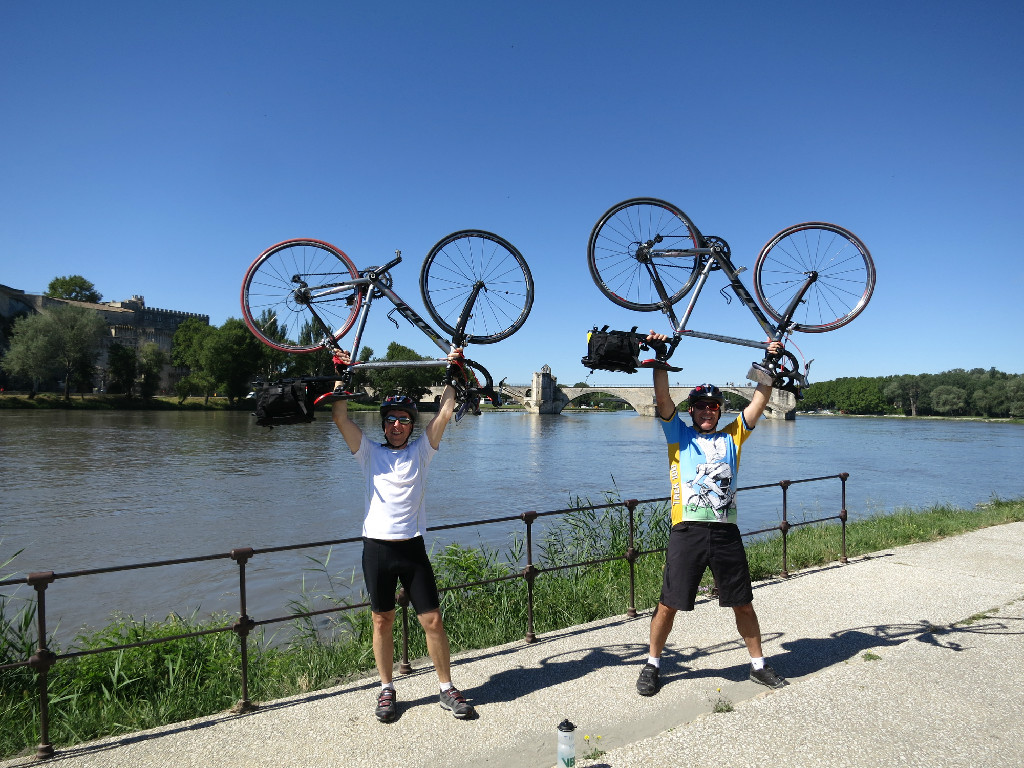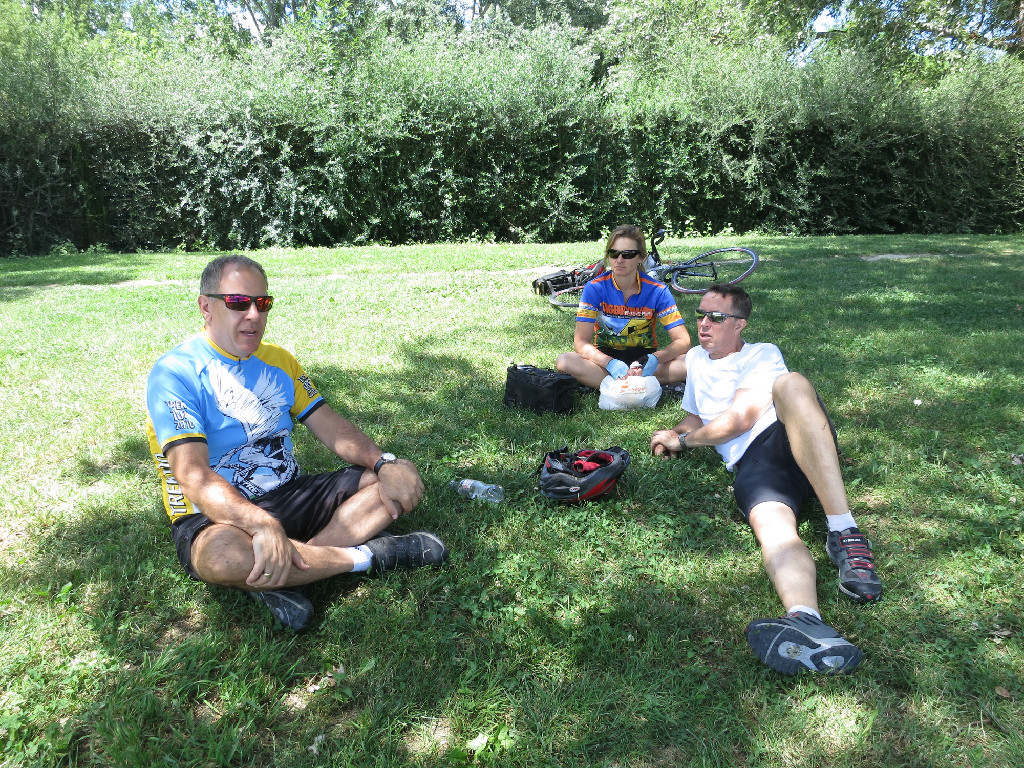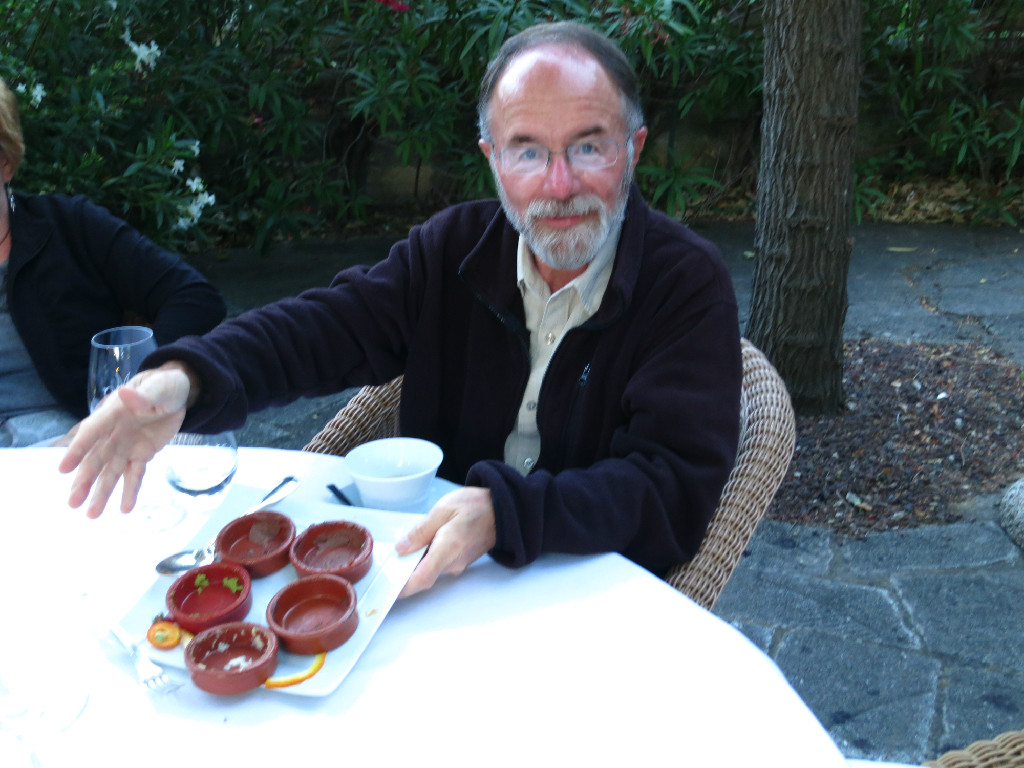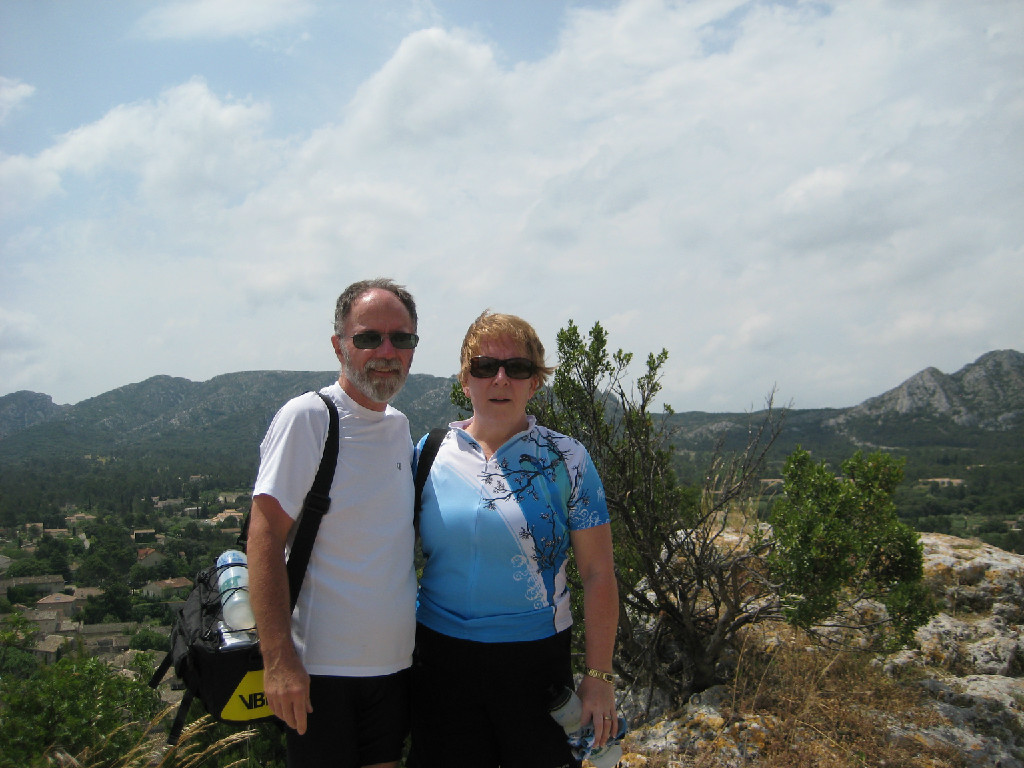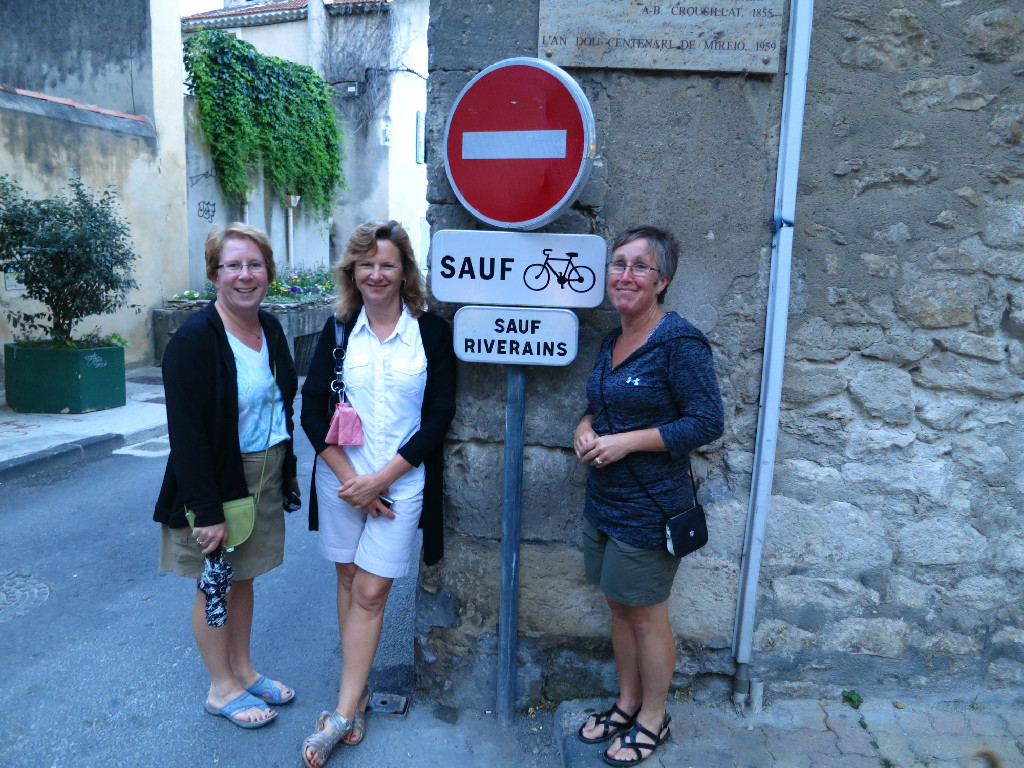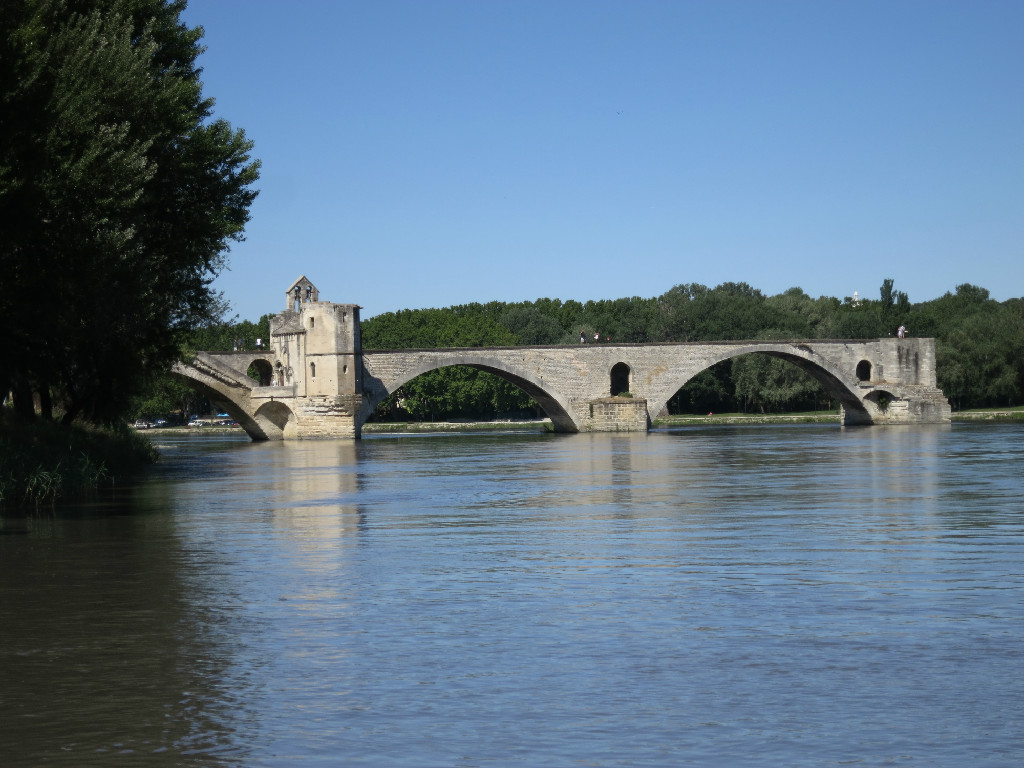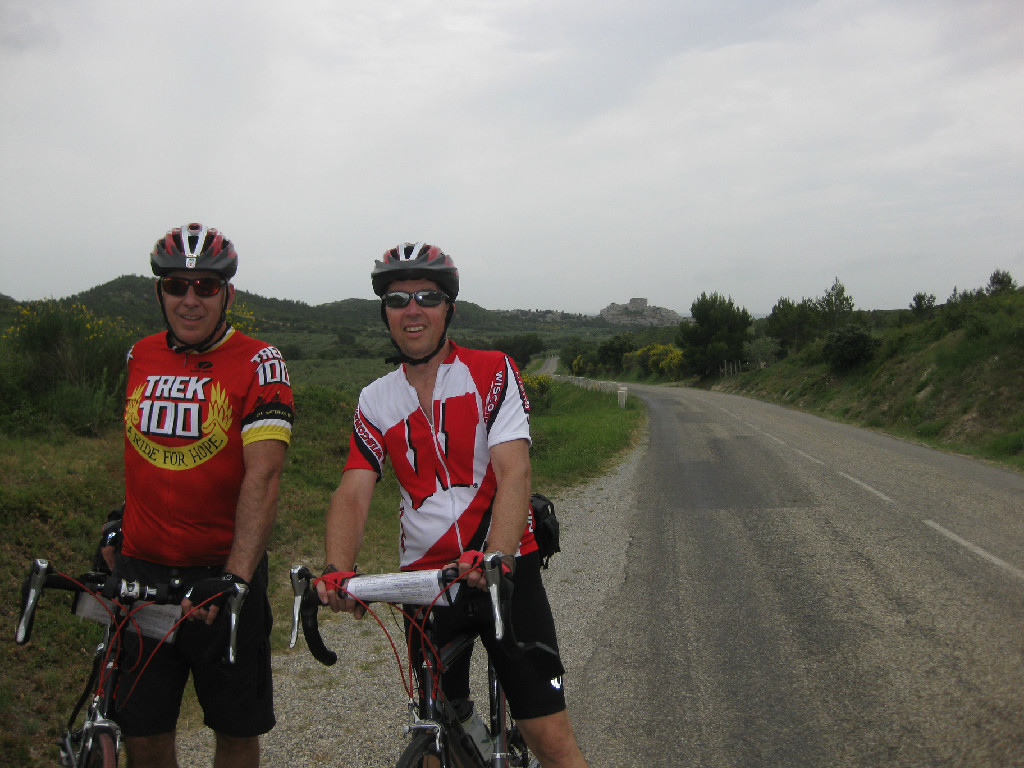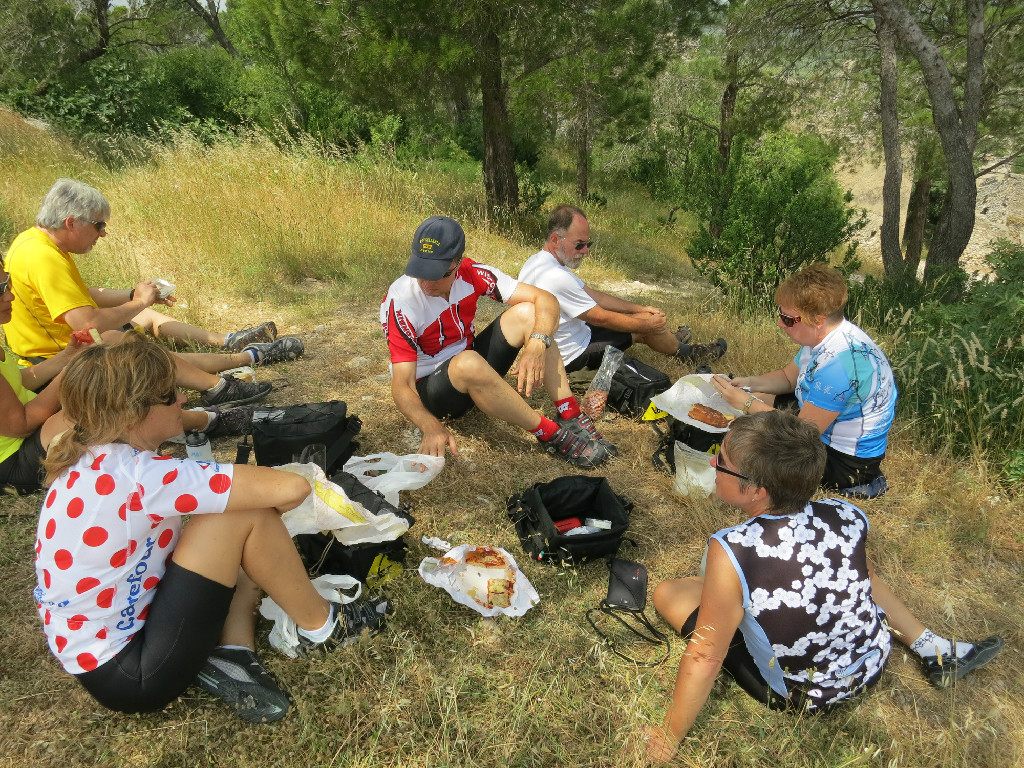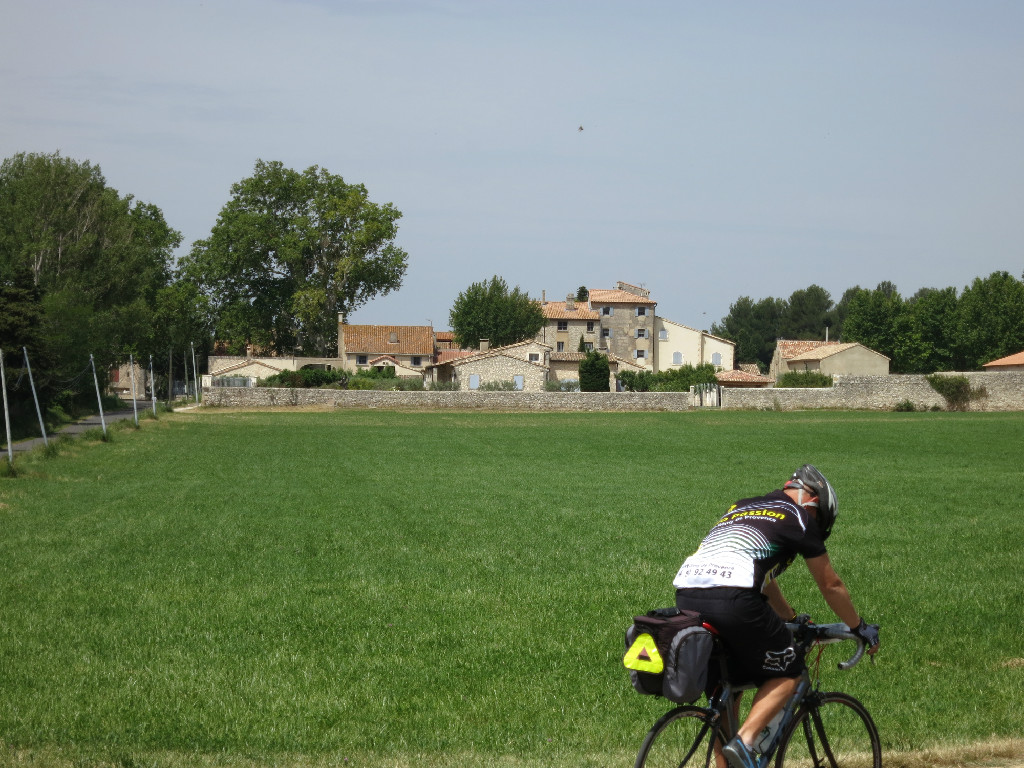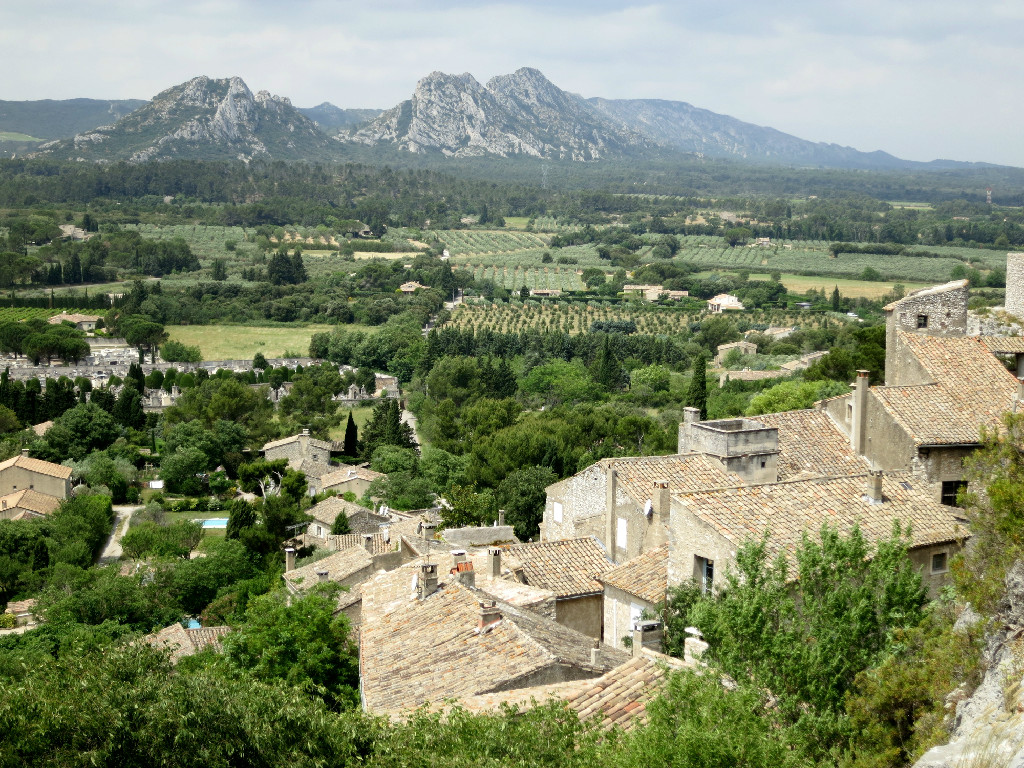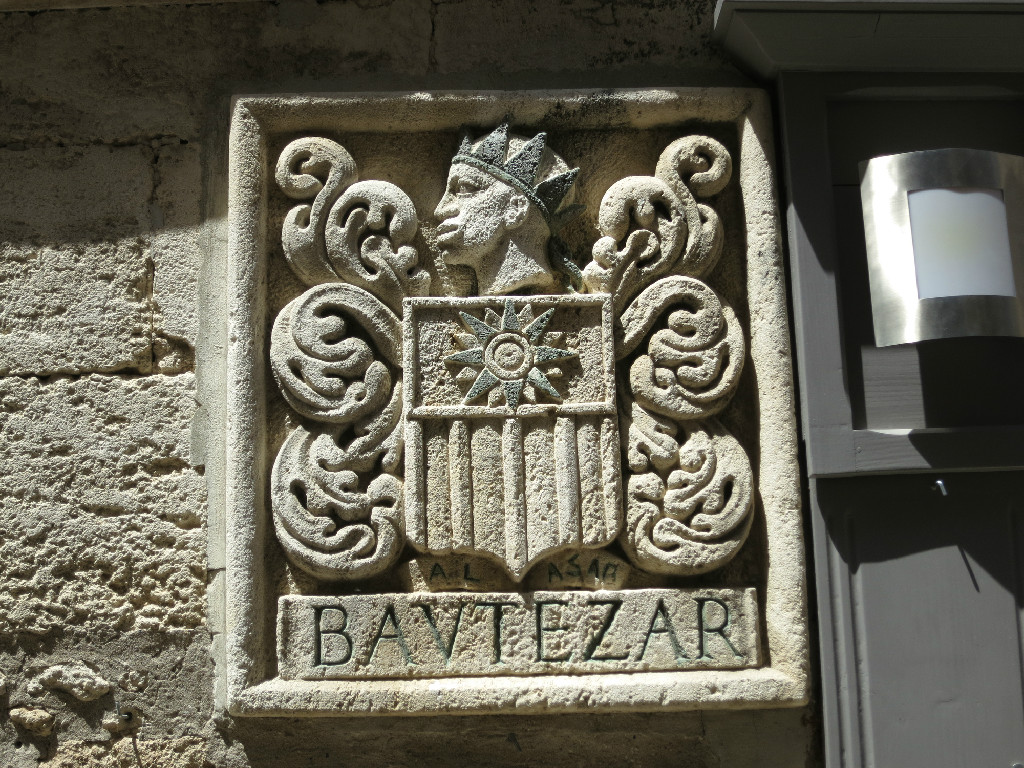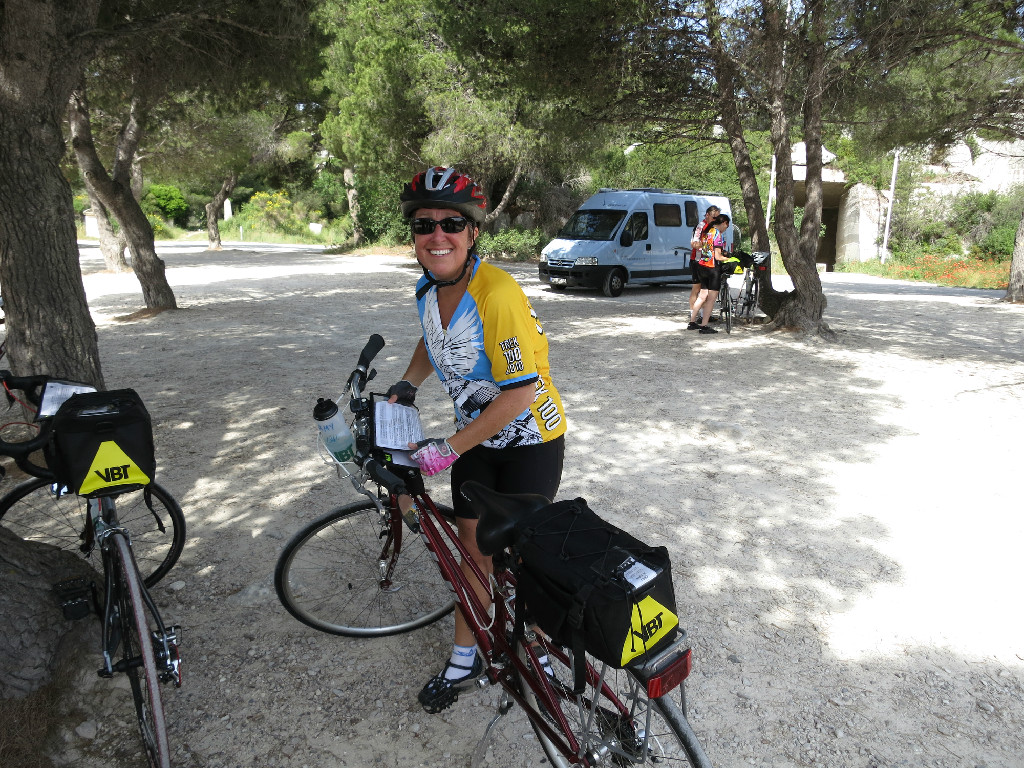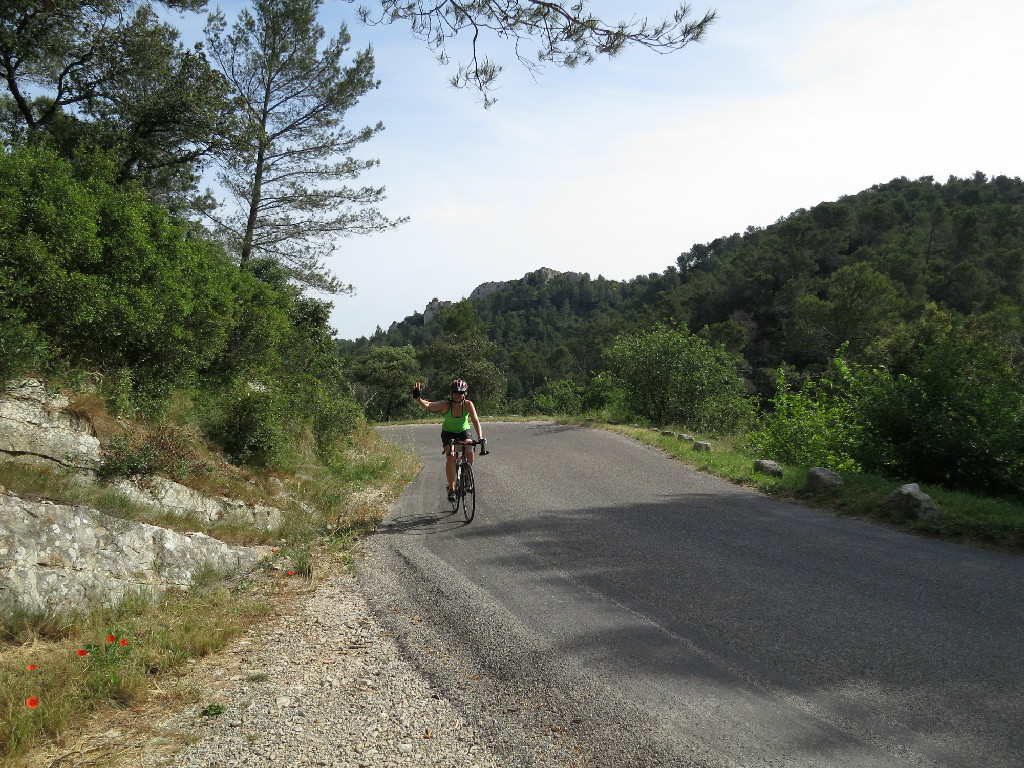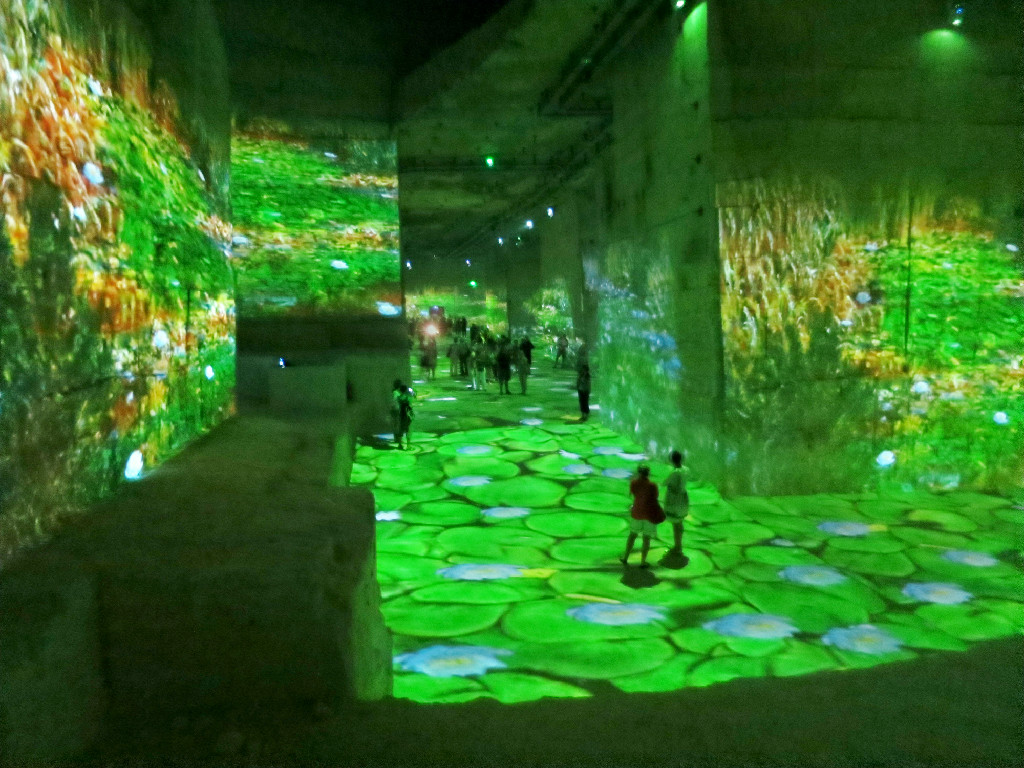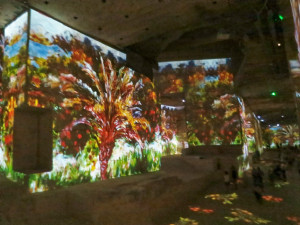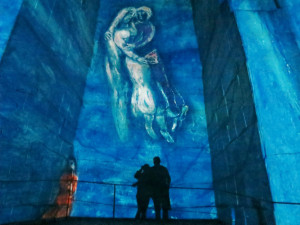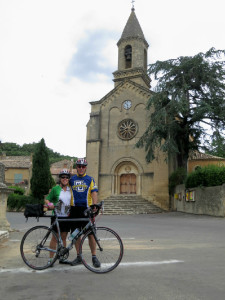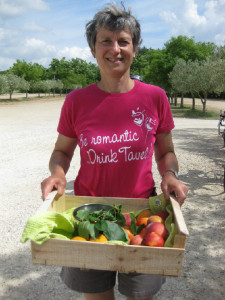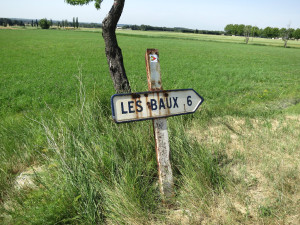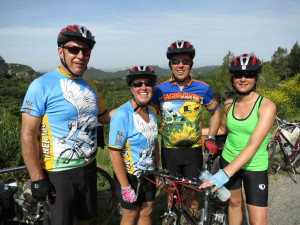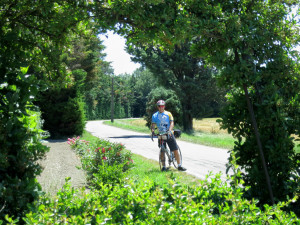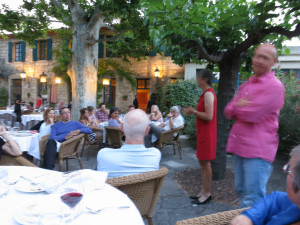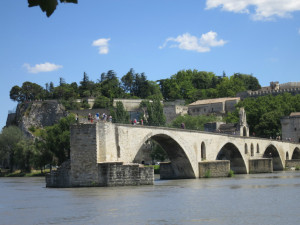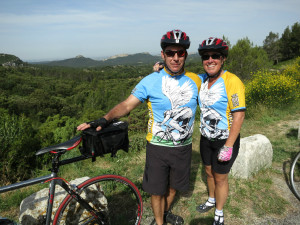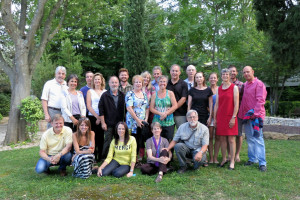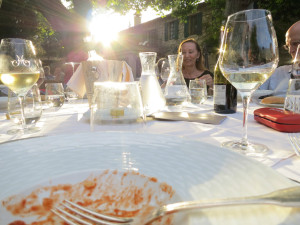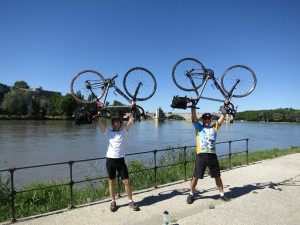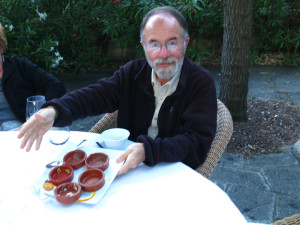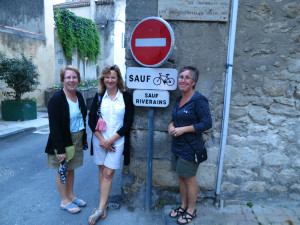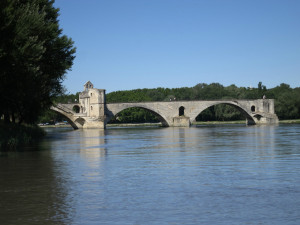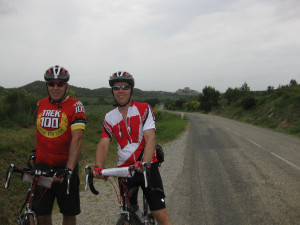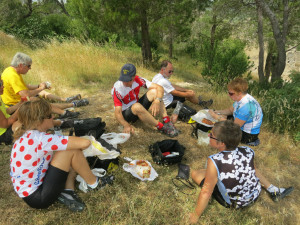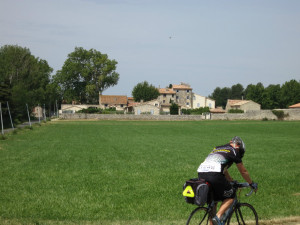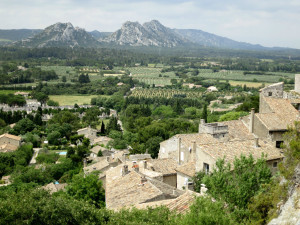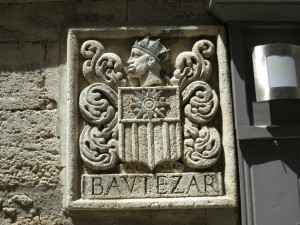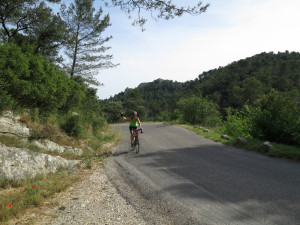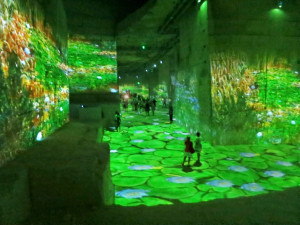 PARIS
After our main VBT trip we took the high-speed (200MPH) TVG train from Avignon to Paris.  We had signed up for the post-trip stay in Paris through VBT and planned to see the City of Lights on our own terms.  There's way too much detail to tell about Paris for this article, but in short we had a wonderful time seeing the sights.  We ate, drank, walked, took the subway, laughed, looked in wonder, and truly enjoyed the magnificent city.  We climbed every tower, church, and monument we found.
AU REVOIR (UNTIL WE MEET AGAIN)
When we said our Au Revoir's (good-byes) to Veronique & Stefan they took a special moment with each of us individually where we embraced and kissed three times; right cheek, left cheek, and then right cheek again.  Three times for luck and love; a true French kiss.  Nice.
I spend a lot of hours in the bike saddle riding the paths and roadways of Wisconsin near my home.  I often enjoy the quiet gift of solitude on those rides; alone with my thoughts, the whispers of the wind, and soft turnings of bike gears.  While I love the rolling hills of the Midwest, I am also drawn to travel and places far away.  France was so much more than I had expected, I loved it.  The beautiful country roads, the amazing meals, and the warm people helped to make my visit full of amazing moments.  To see it all from the unhurried pace of a bicycle only amplified the experience.  This is my third straight summer of European cycle touring experiences arranged through VBT.  I will be back for more.
Please see Maggie's companion article from this same trip:  A Culinary Excursion Through Provence
Published August 2013
.
.
A Video from our trip to France…
[embedyt] http://www.youtube.com/watch?v=zwrUDGO6FCY[/embedyt]