Smoky Mountain Family Adventure
by John Schneider
.
Where to go? Summer is fast approaching and its family vacation time; time to pack the kids in the car looking for fun and adventure. This year we picked Gatlinburg, Tennessee to experience the Smoky Mountains. Having spent time in the Rocky Mountains we wanted to see what the east side of the country had to offer. Believe me, we were not disappointed. The Gatlinburg area has it all. Every type of vacation activity – thrill, relax, nature, entertainment, food, family fun – was right there. Never have I been to a location where we could do so many varied and fun activities while driving so little.
.
For this vacation I traveled with my wife and two daughters plus a segment of our extended family. Seventeen of us in all: 11 adults and 6 children. From our homes in Wisconsin we jumped into multiple cars and made the relatively easy 700 mile drive to Gatlinburg. We had arranged for and rented a huge house up in the mountains as our base-camp a week. Gatlinburg has the traditional hotels, but they also have countless rental homes. It was mentioned that Gatlinburg has 3,900 residents, but 35,000 beds. Our vacation home was way up the side of the mountain overlooking the rolling mountain ranges. From the National Park Visitors Center the kids counted 54 turns or bends in the road to get to our temporary home. If you have a larger group and want to have a place to relax, I recommend checking out one of these extremely large homes. After doing a few quick internet searches, you will find countless options.
.
We spent most of our time racing to activities between our home base in Gatlinburg and Pigeon Forge right next door. These two towns offer so many interesting activities that a family could be there for weeks and still not take everything in. While there are seemingly endless endeavors to take in, this article will focus on a few of our adventures.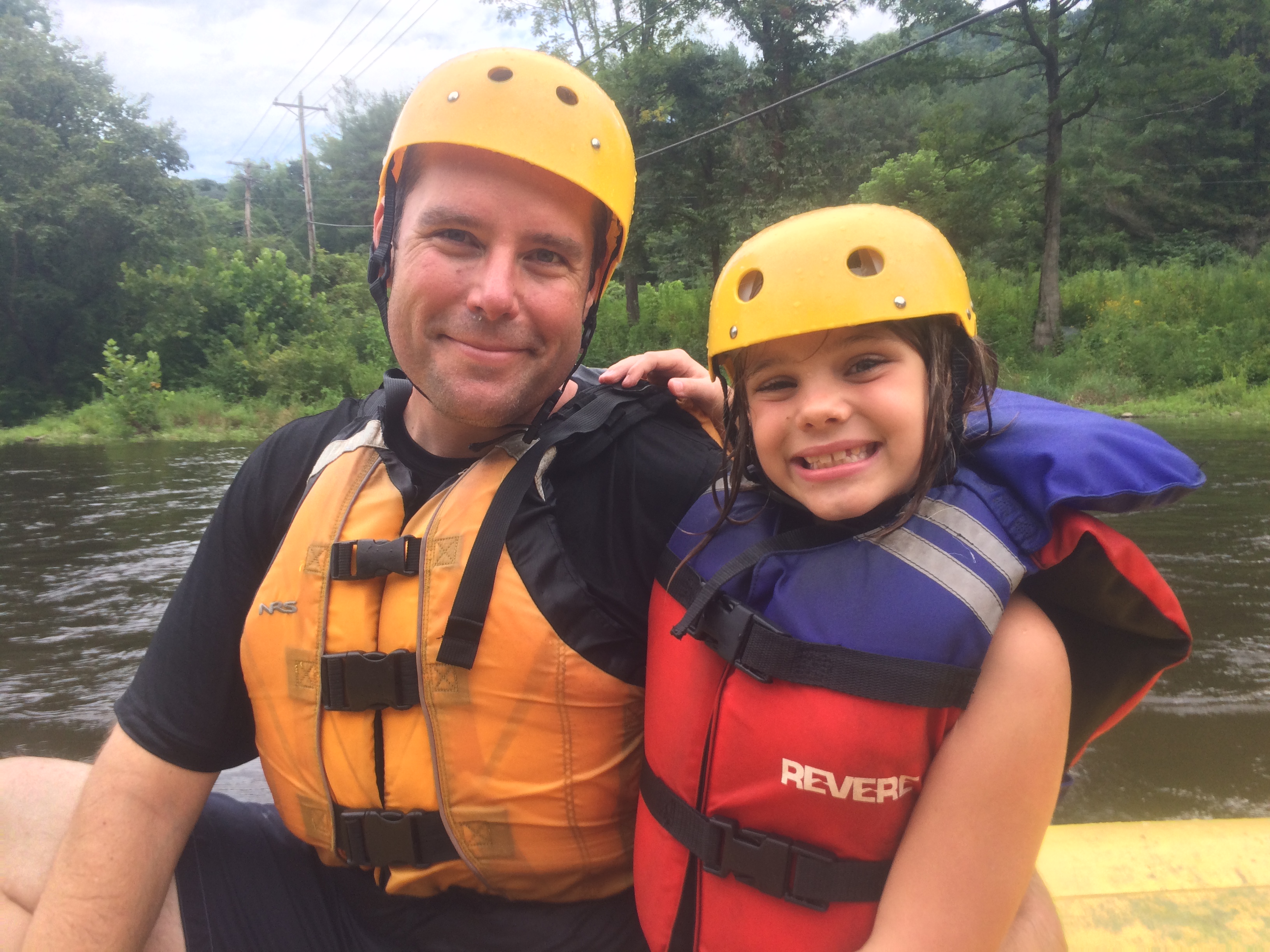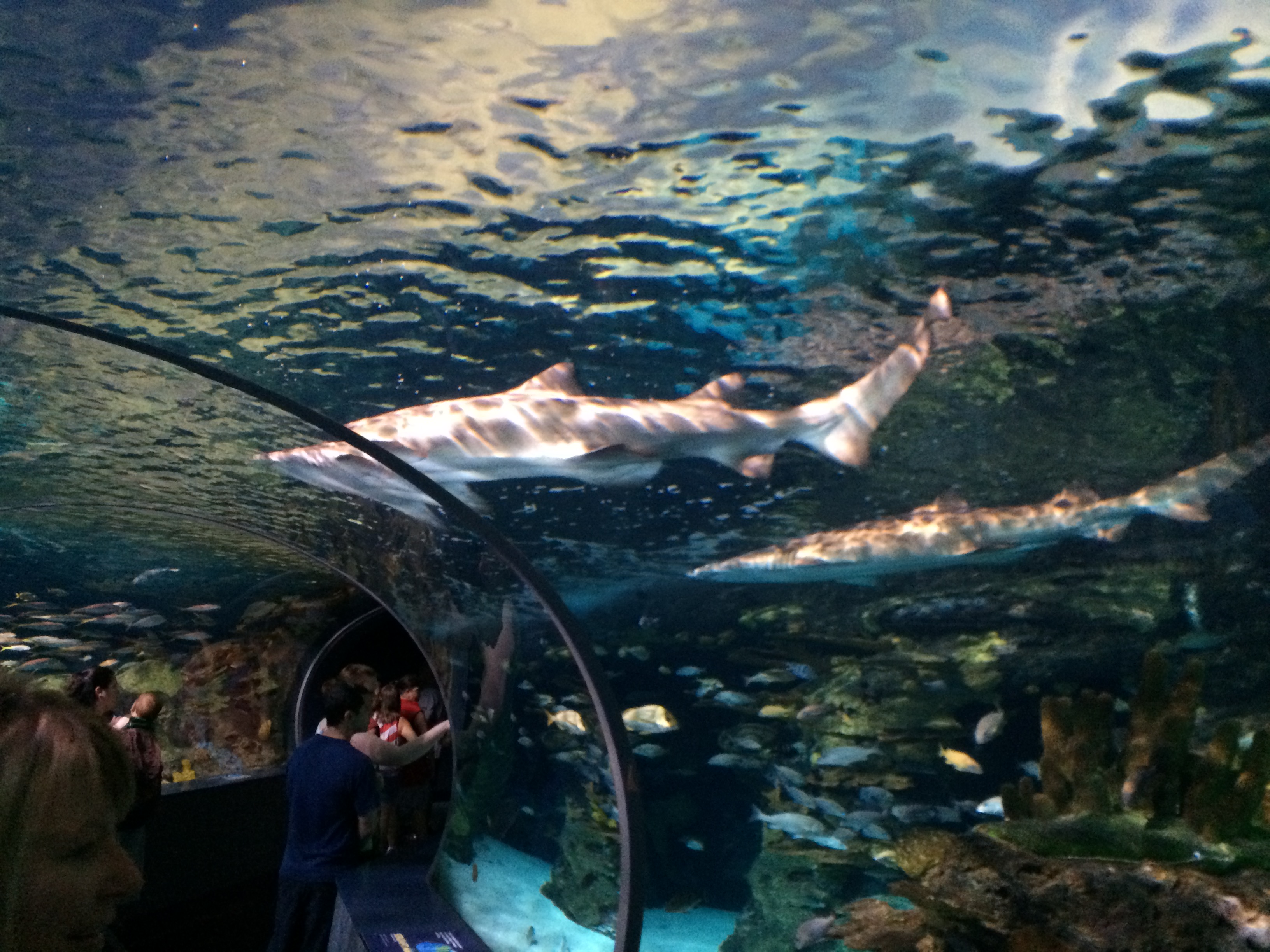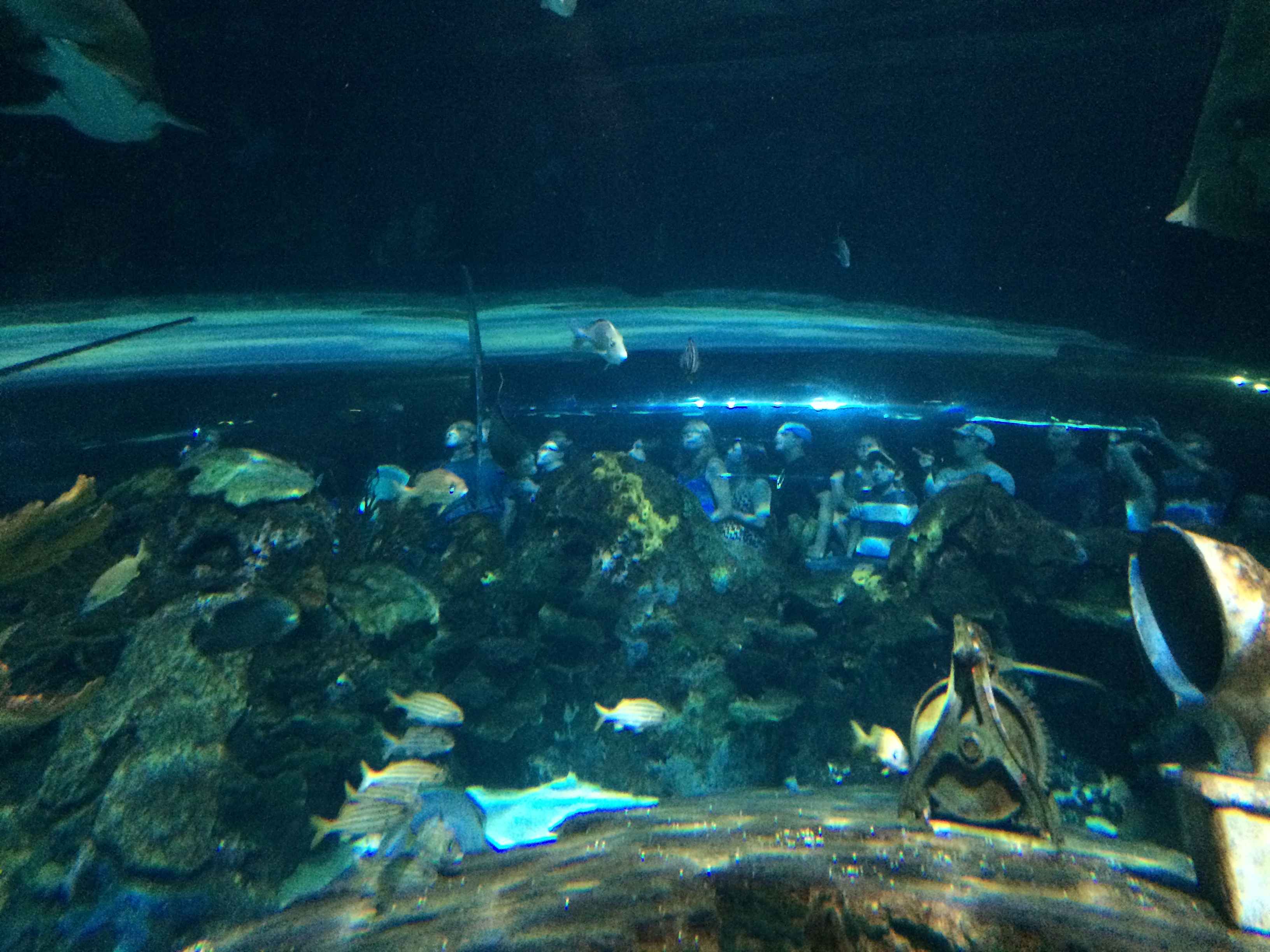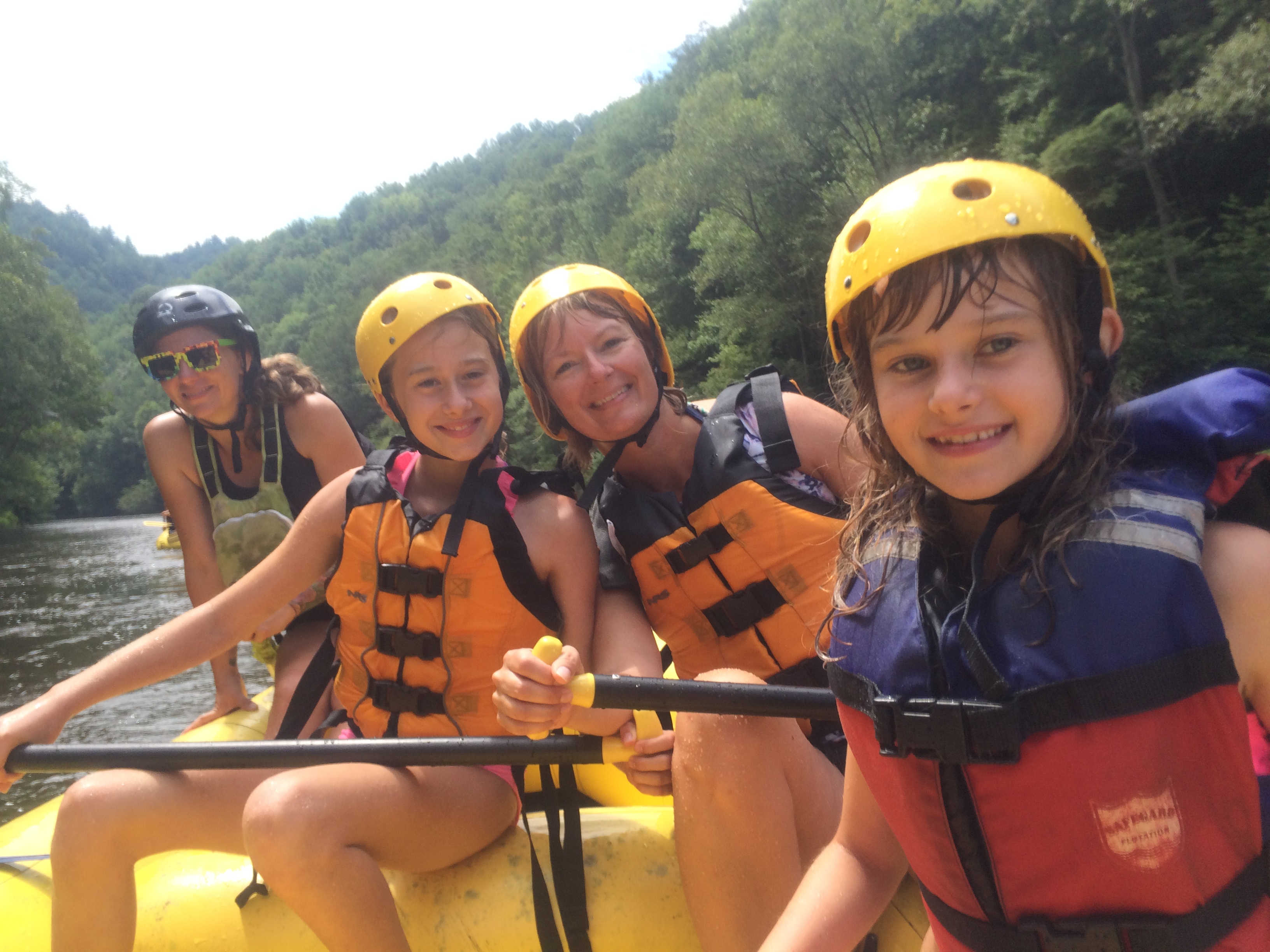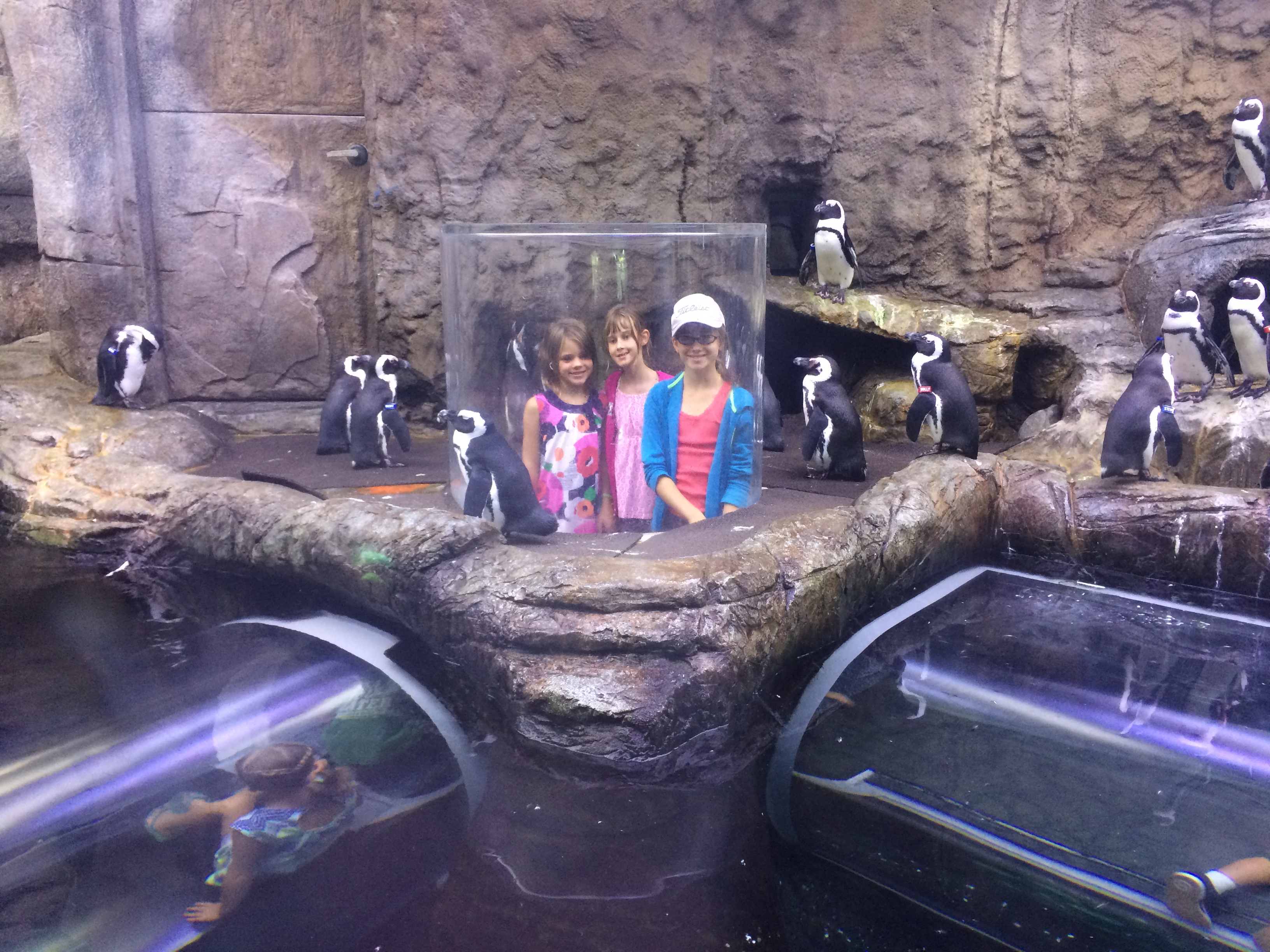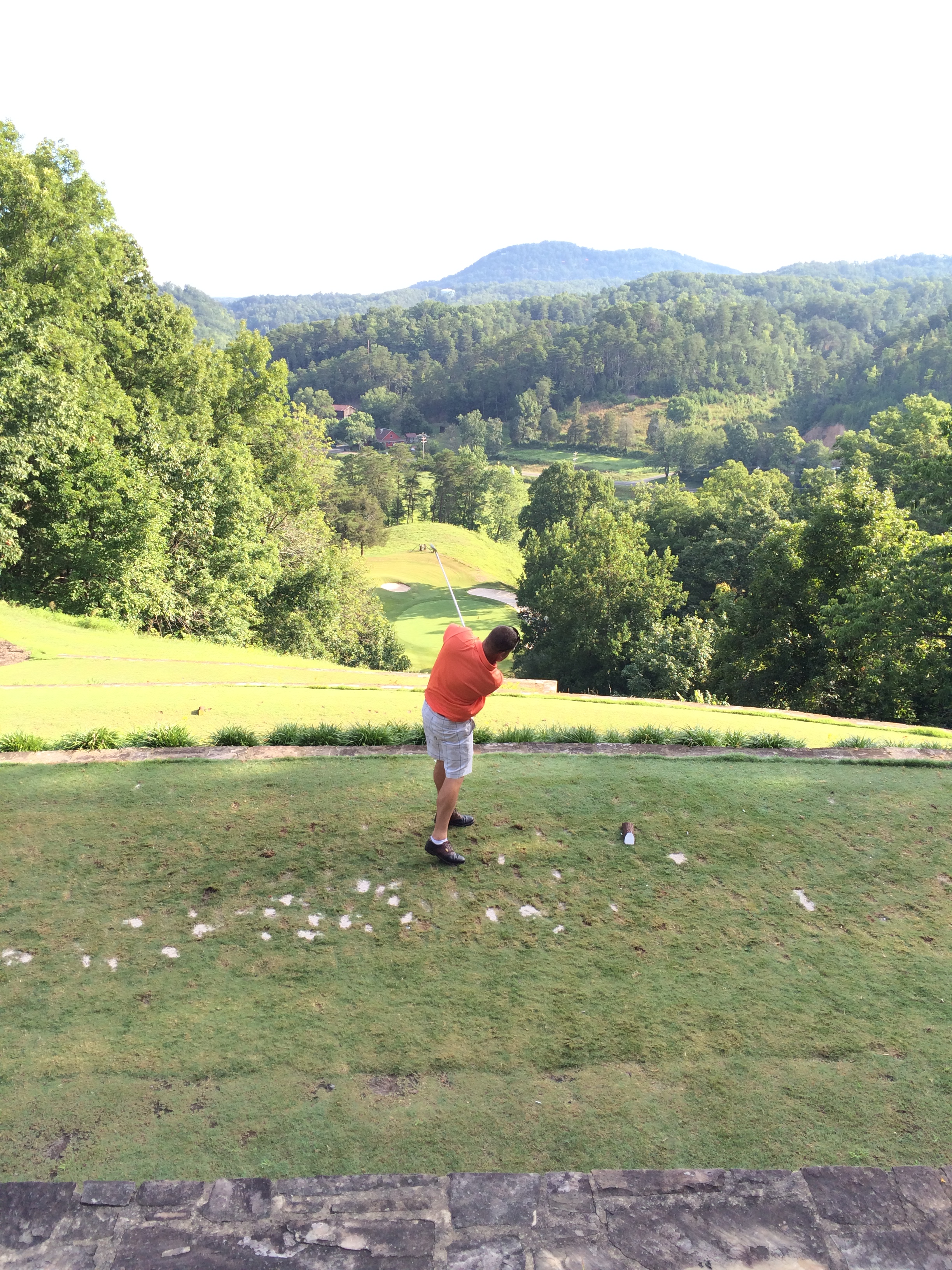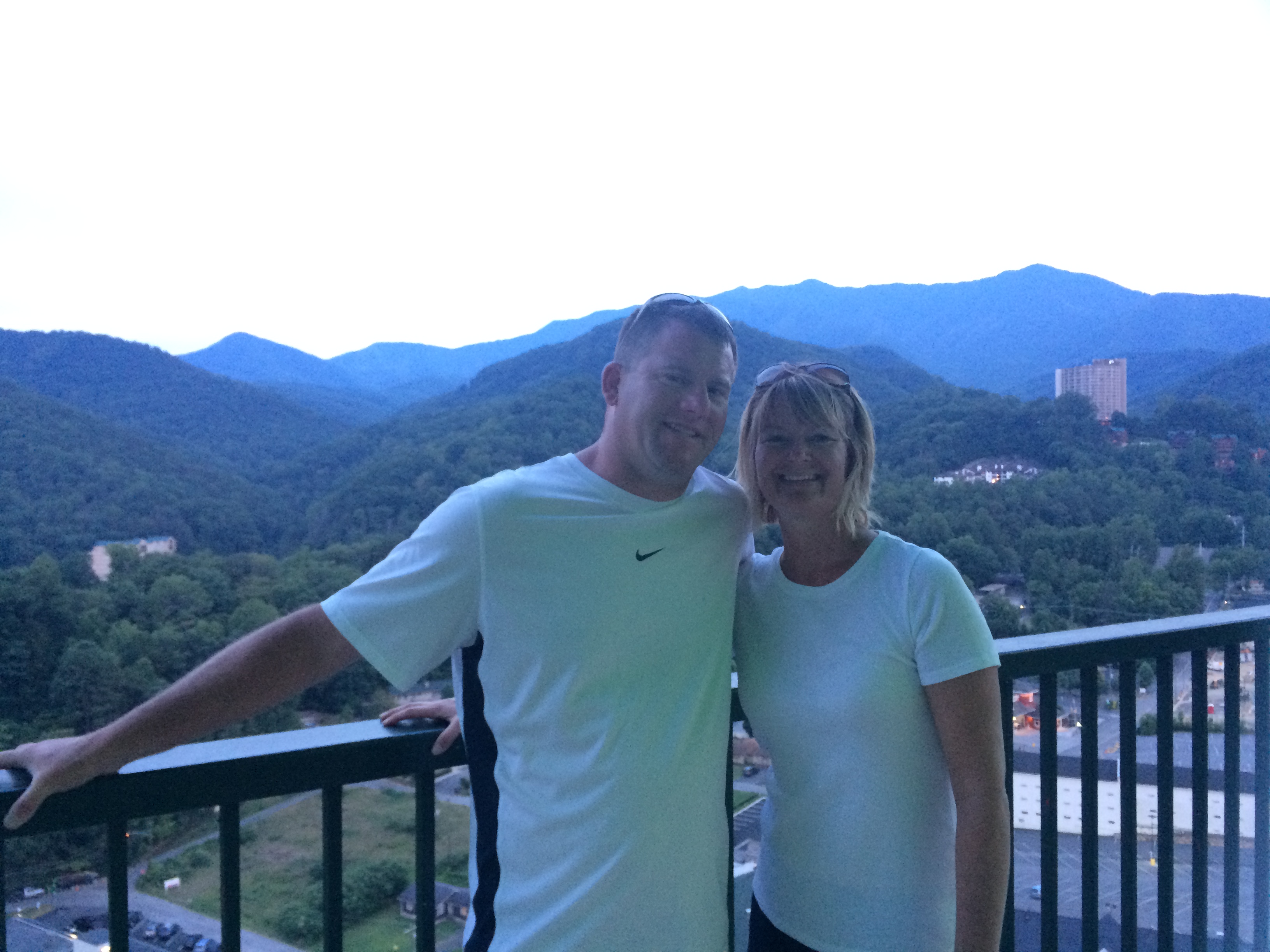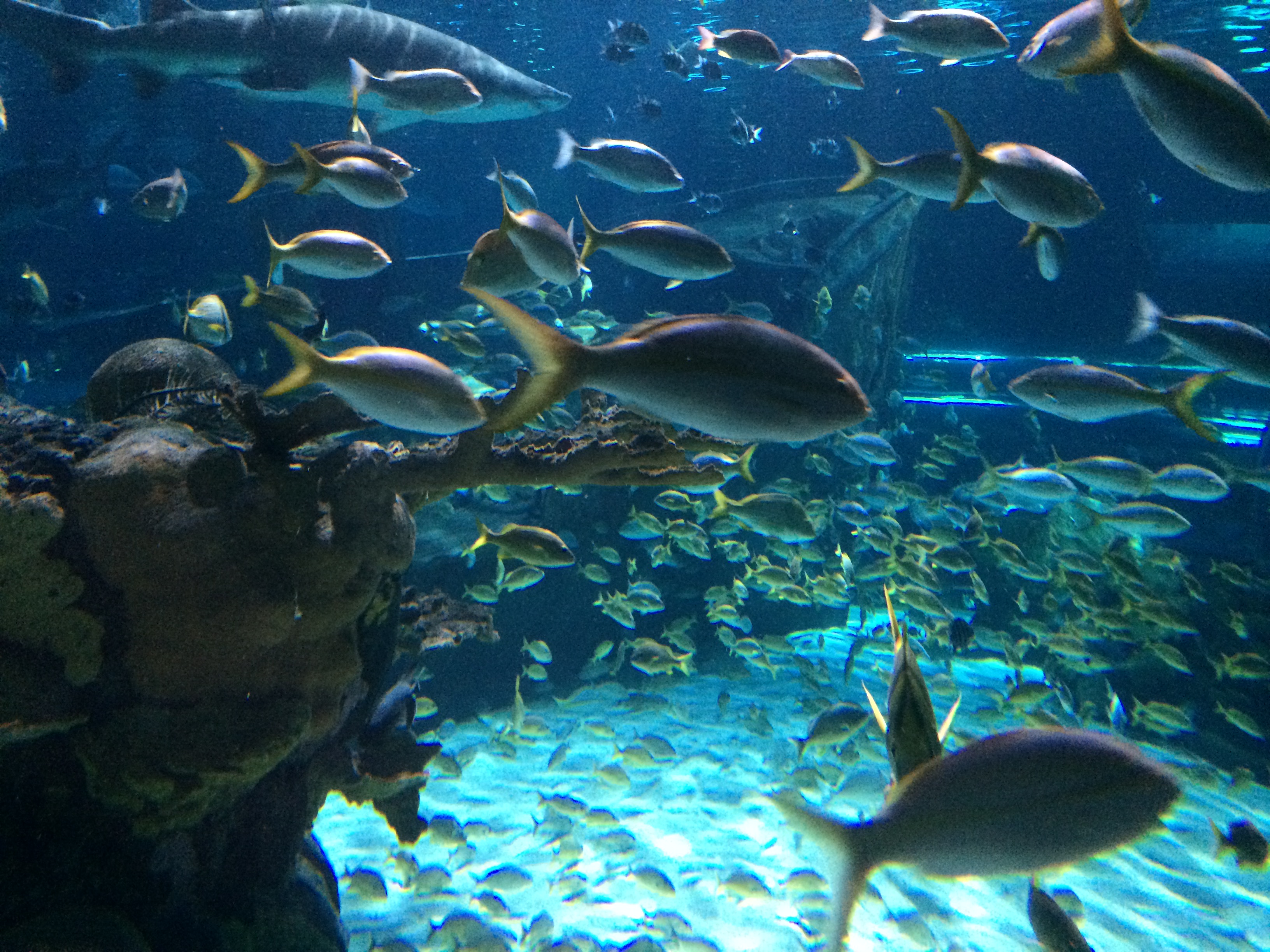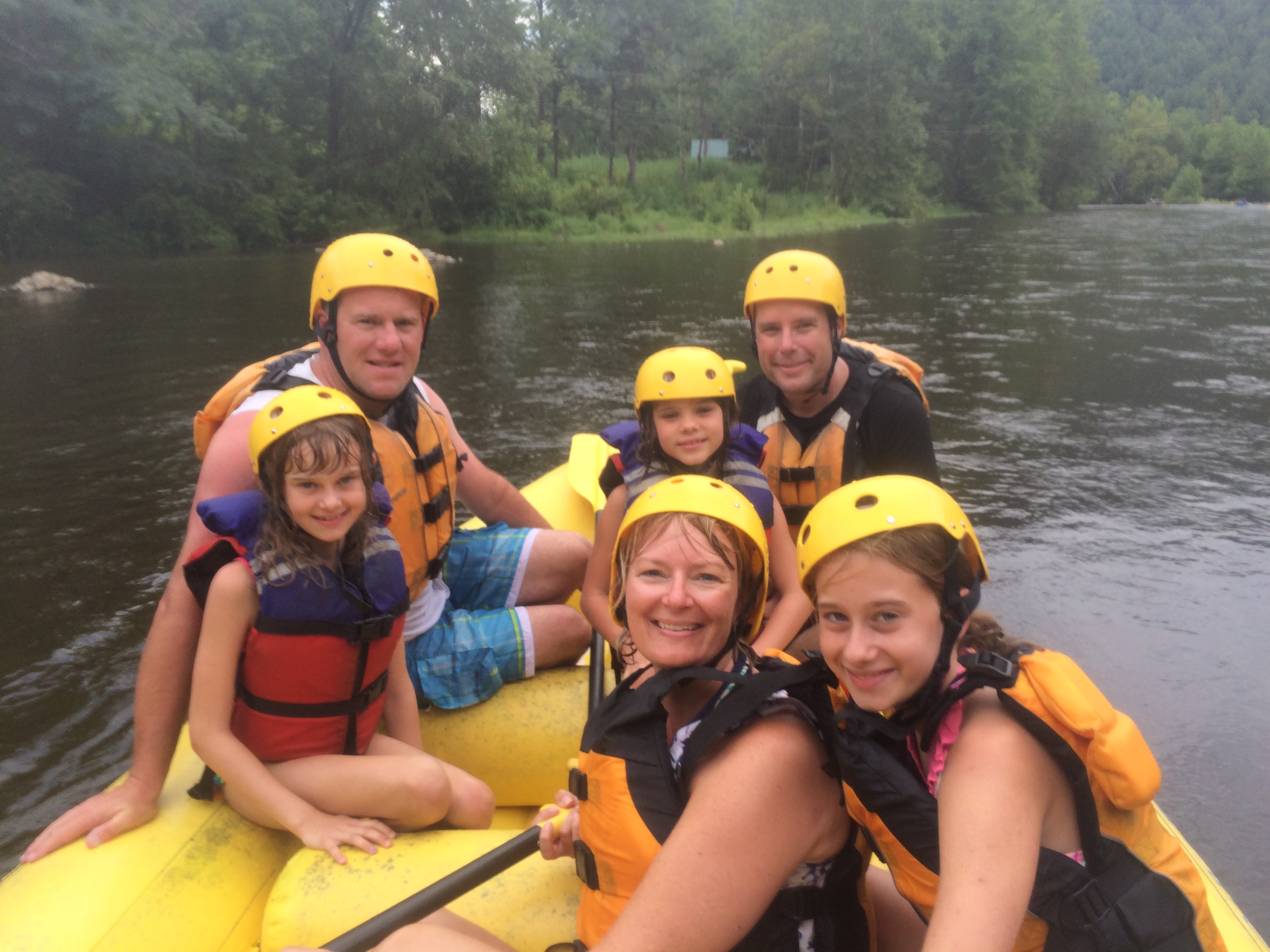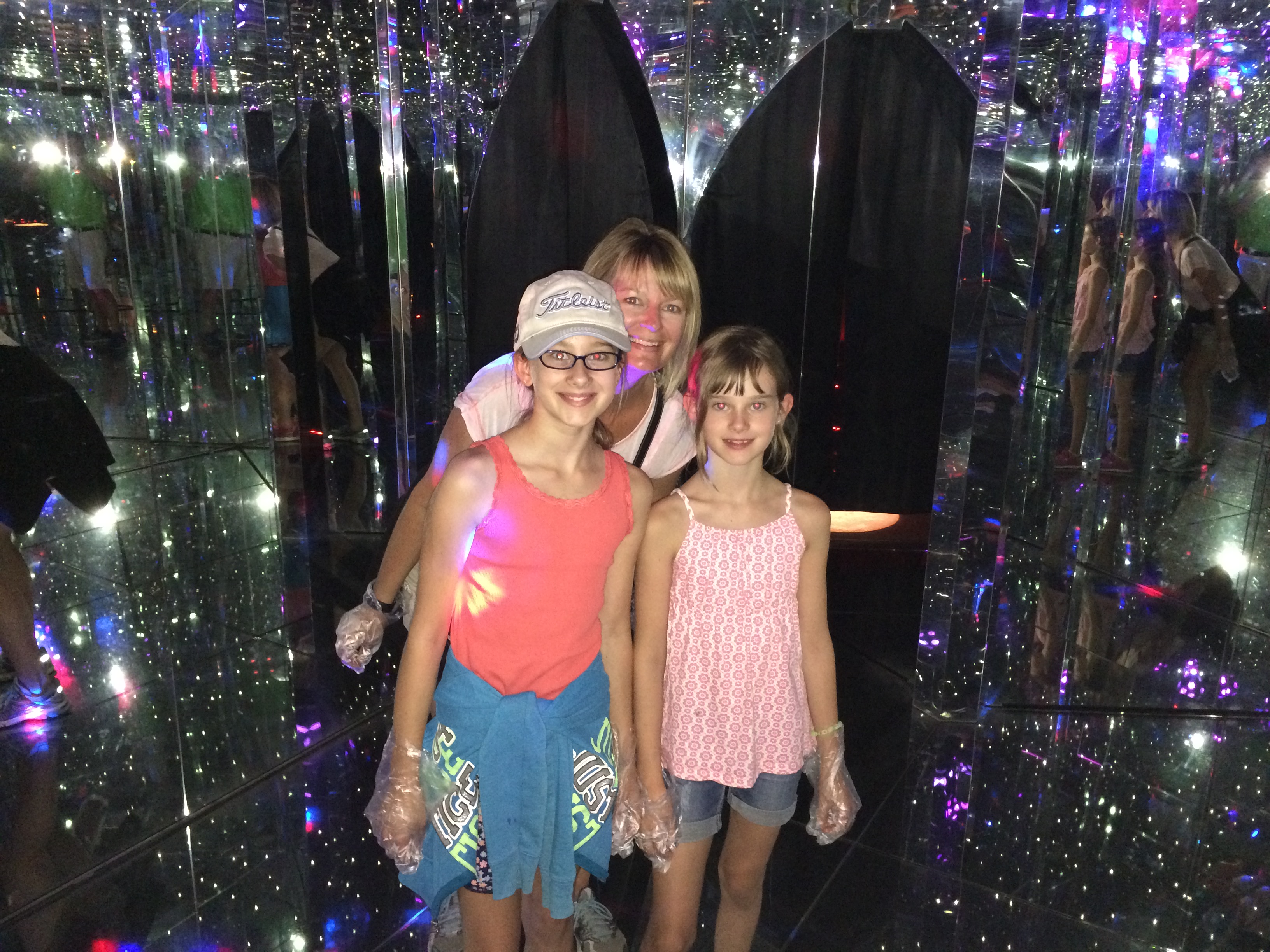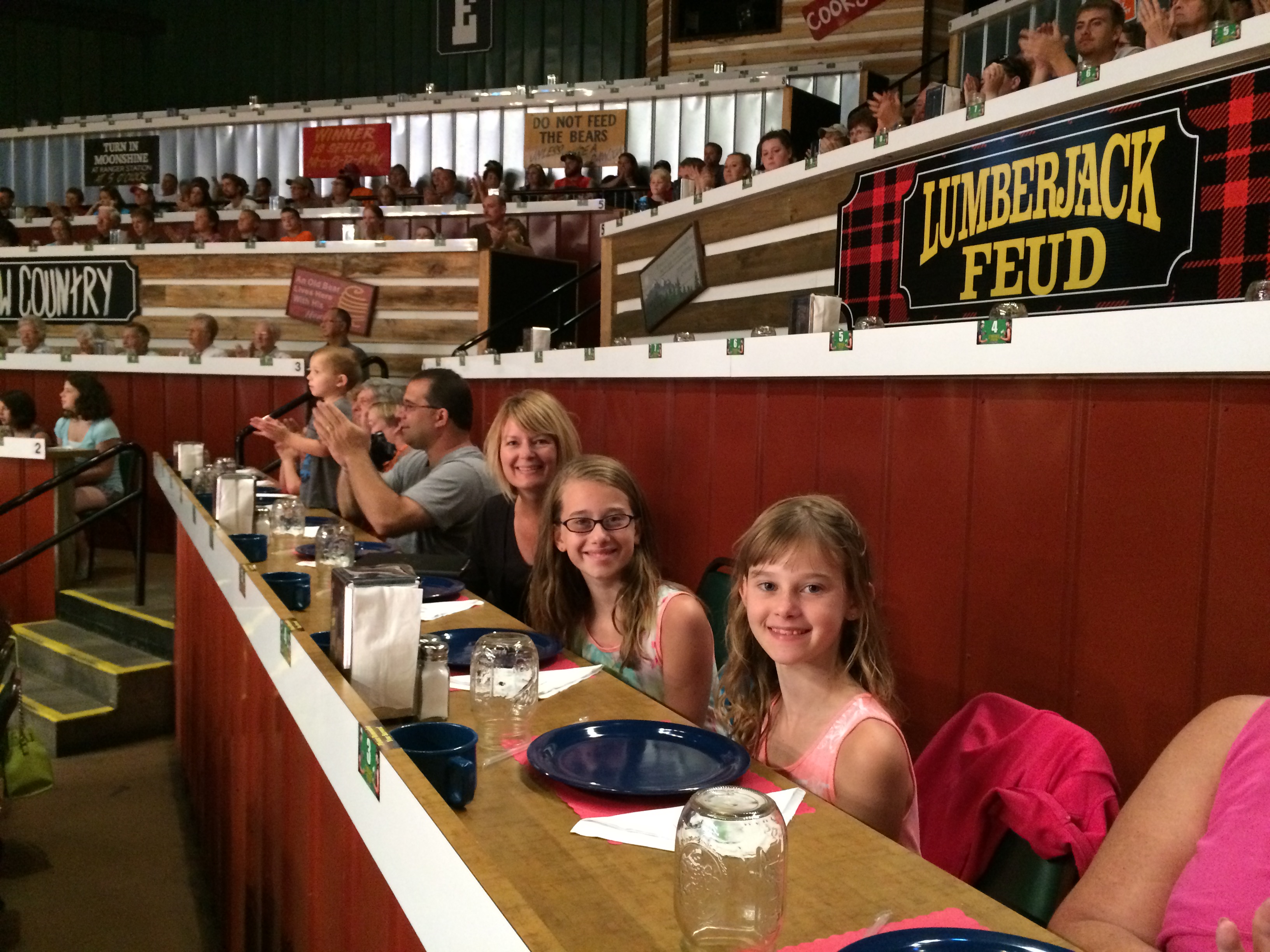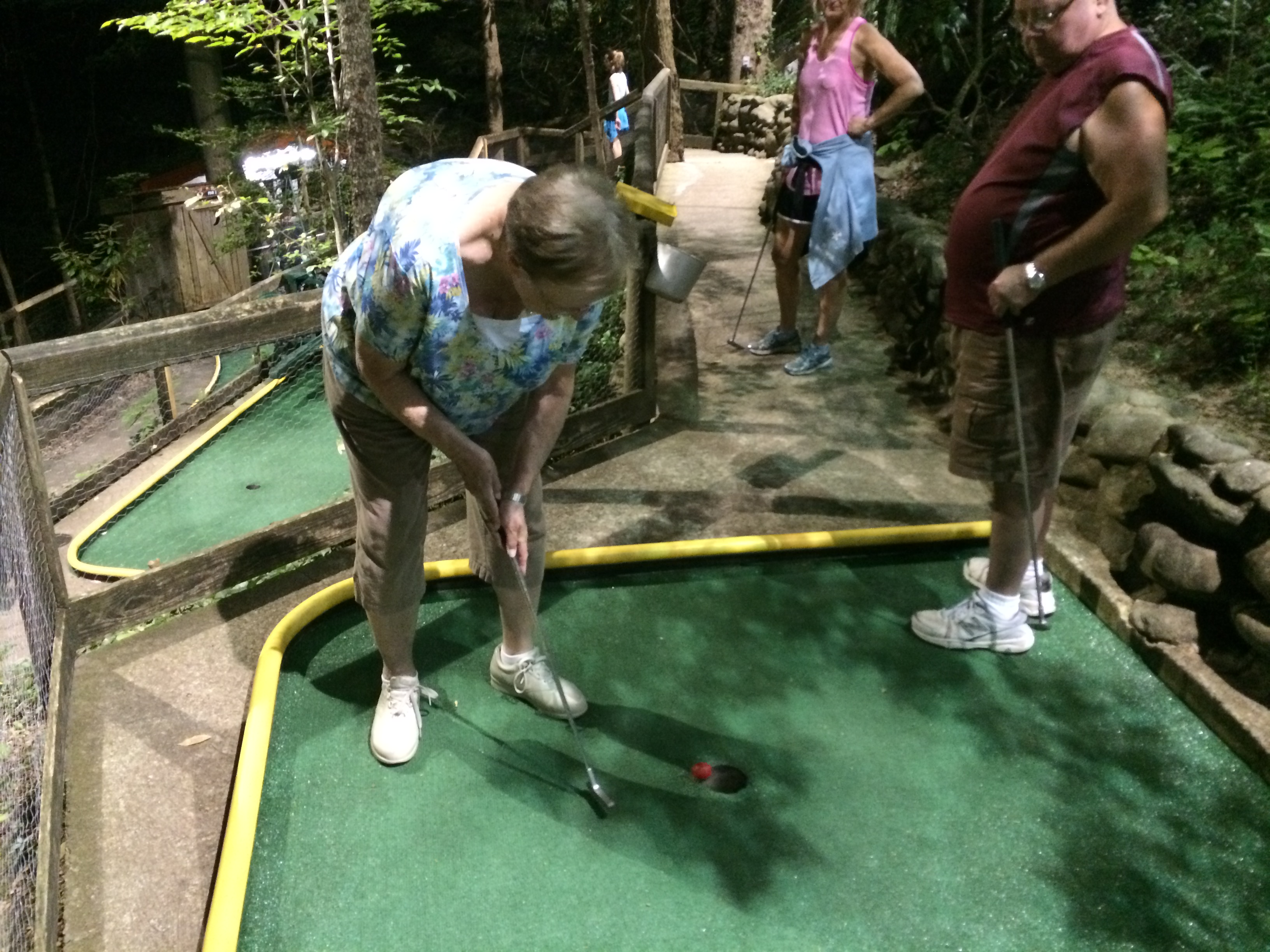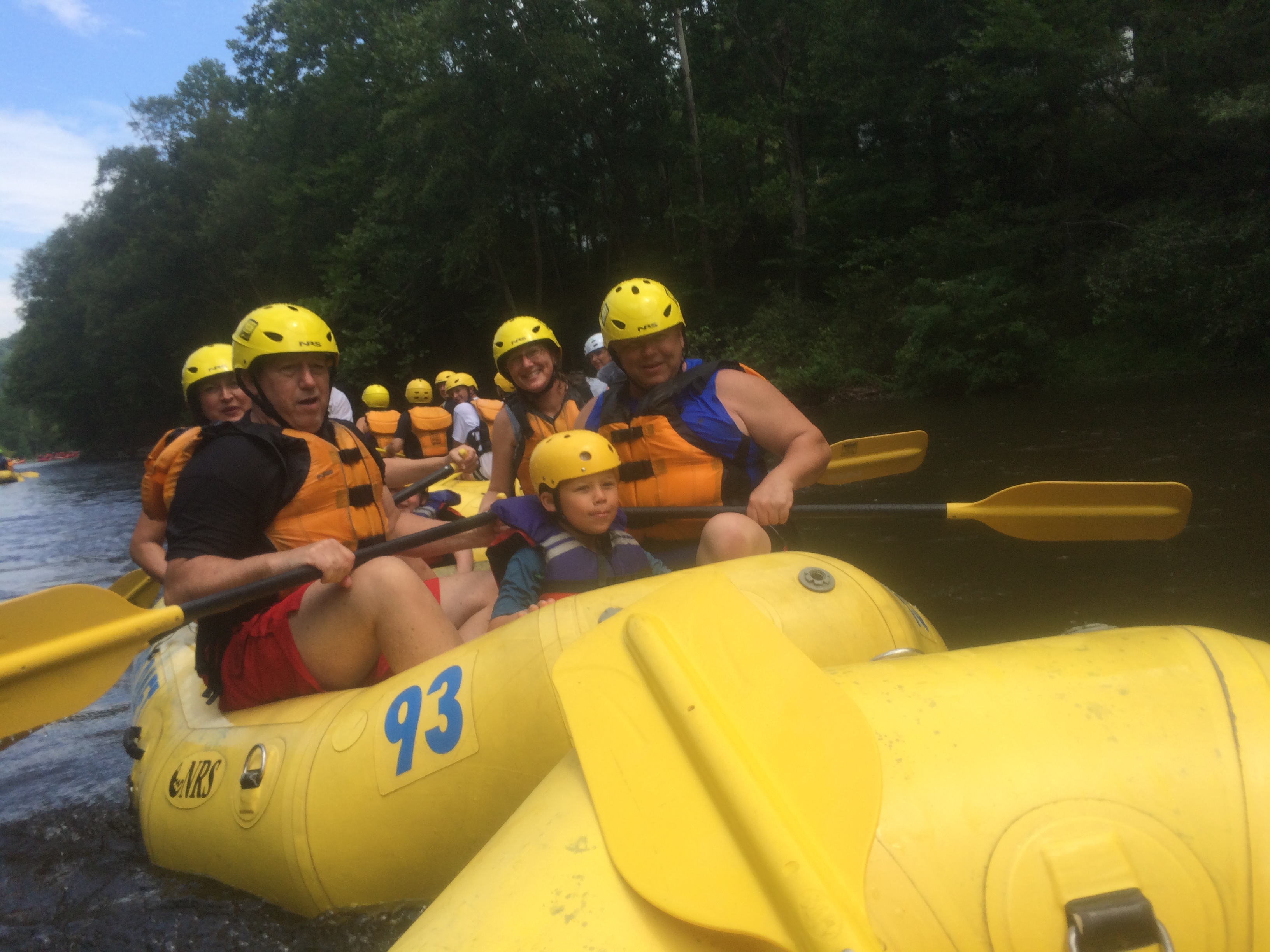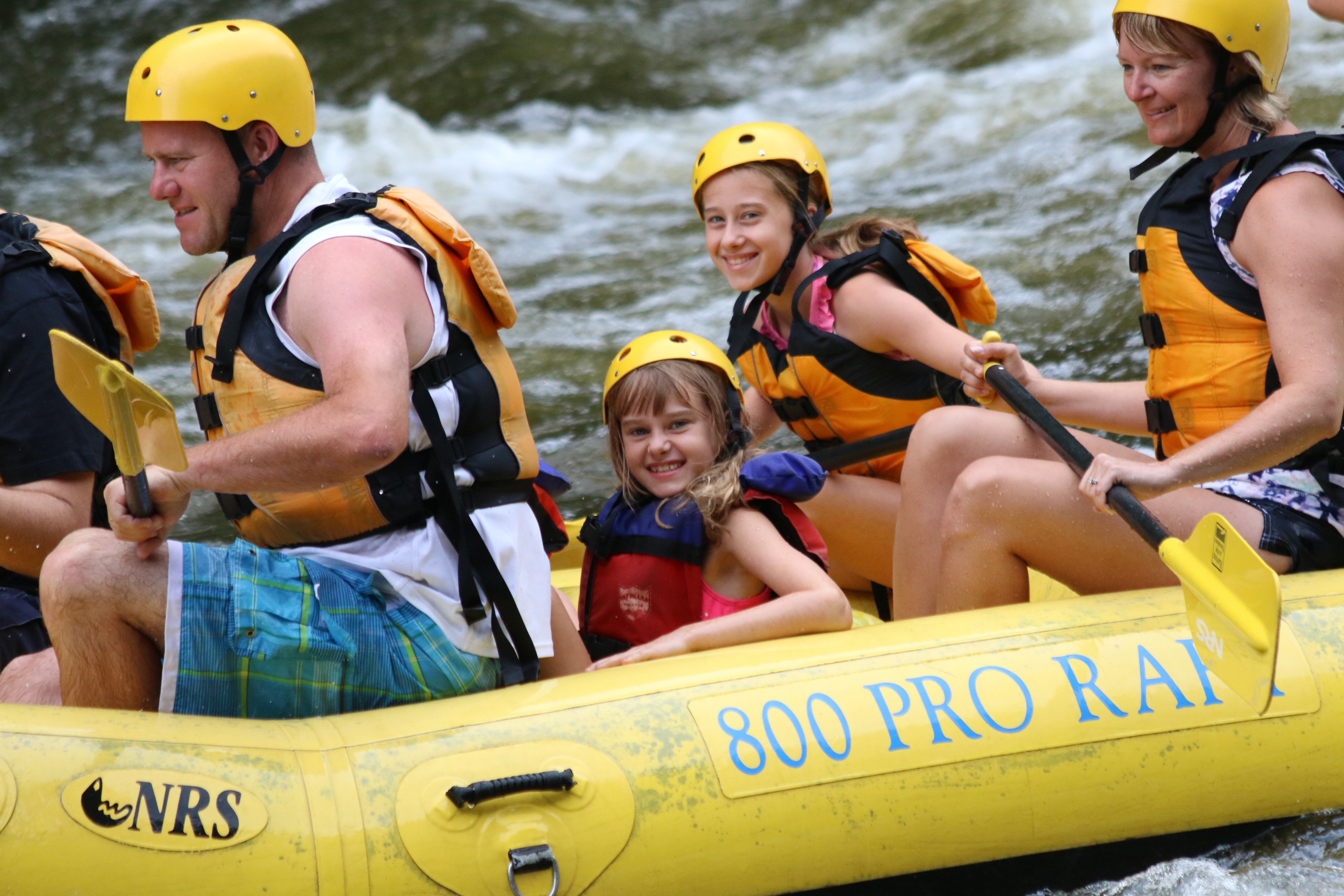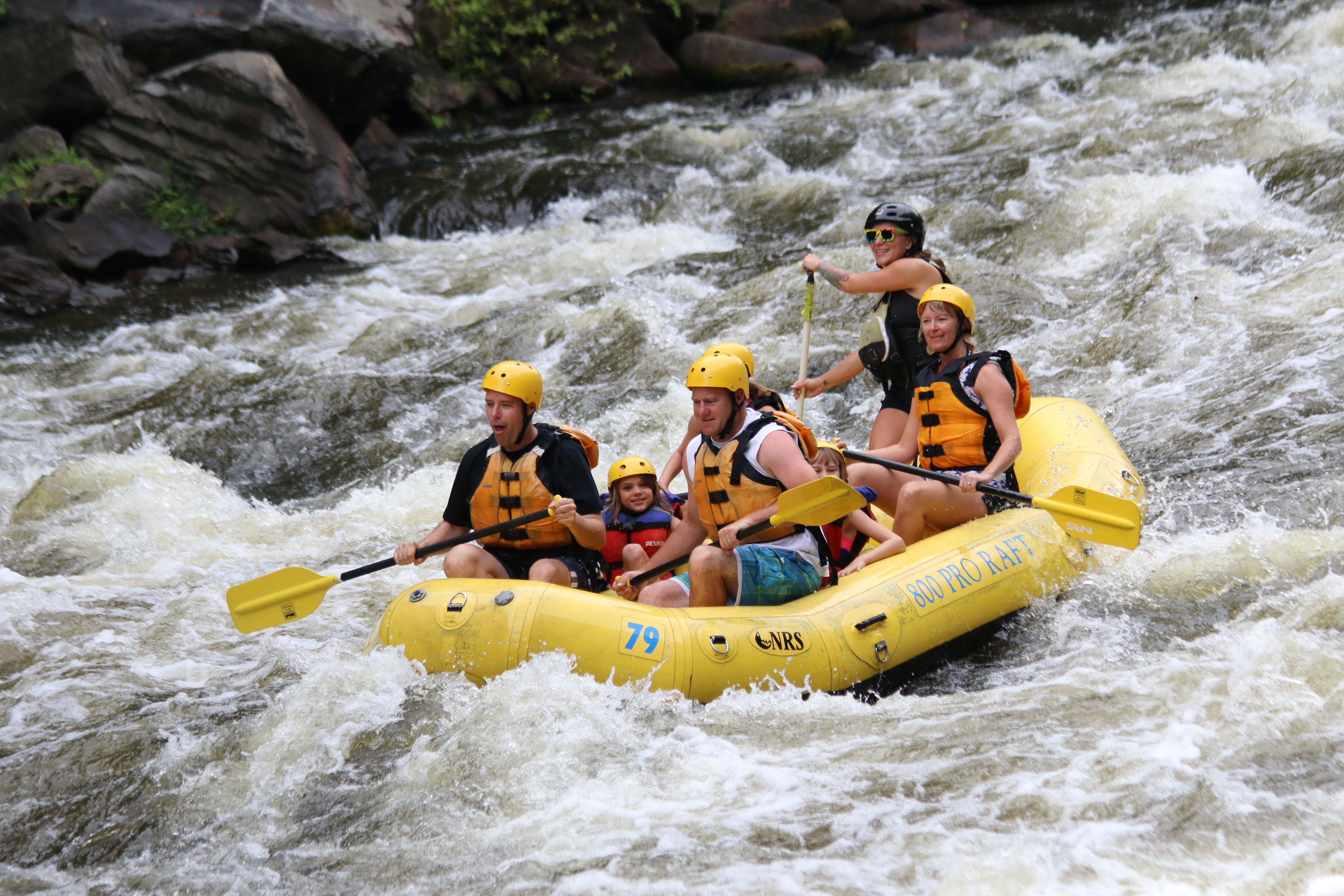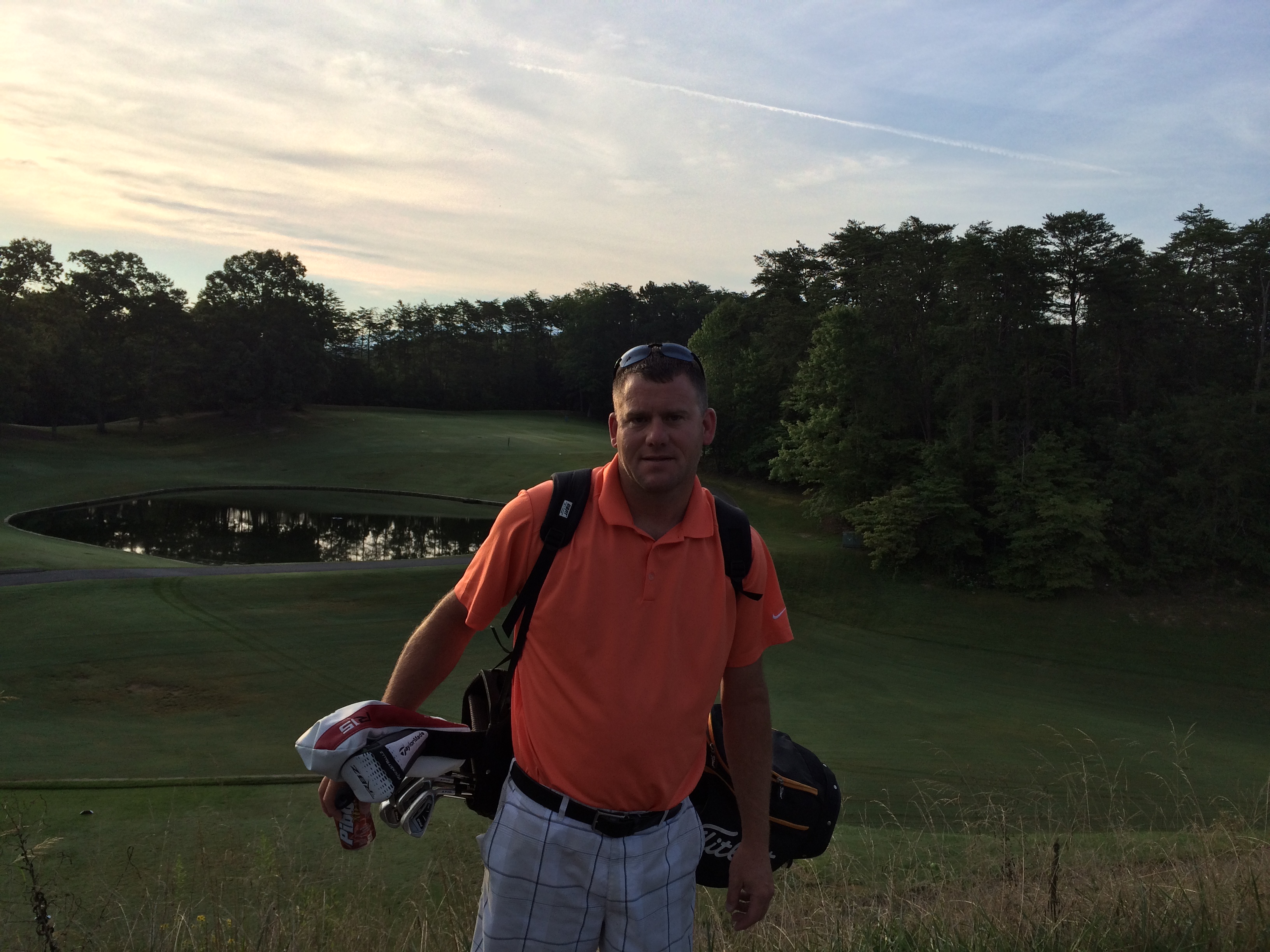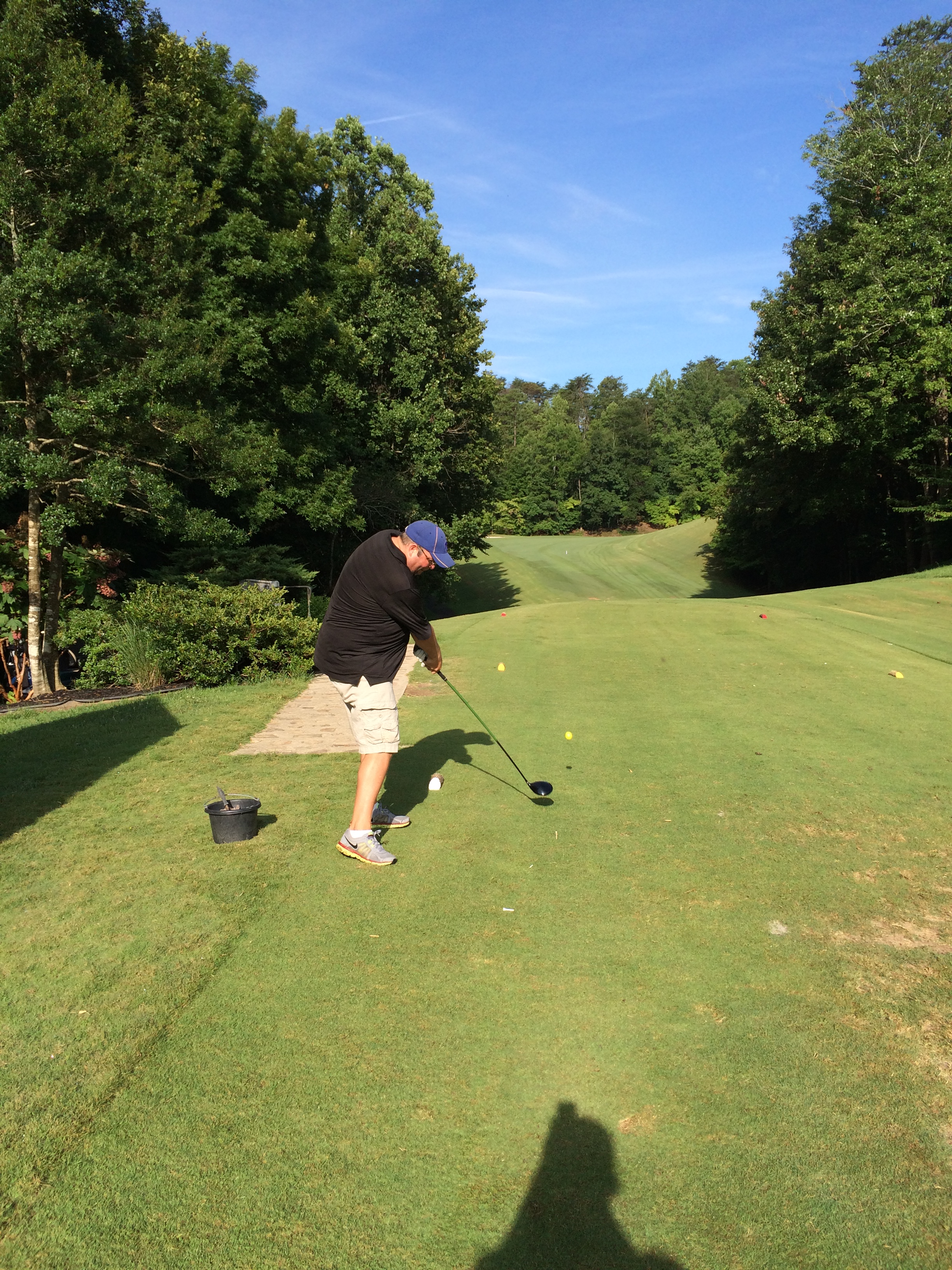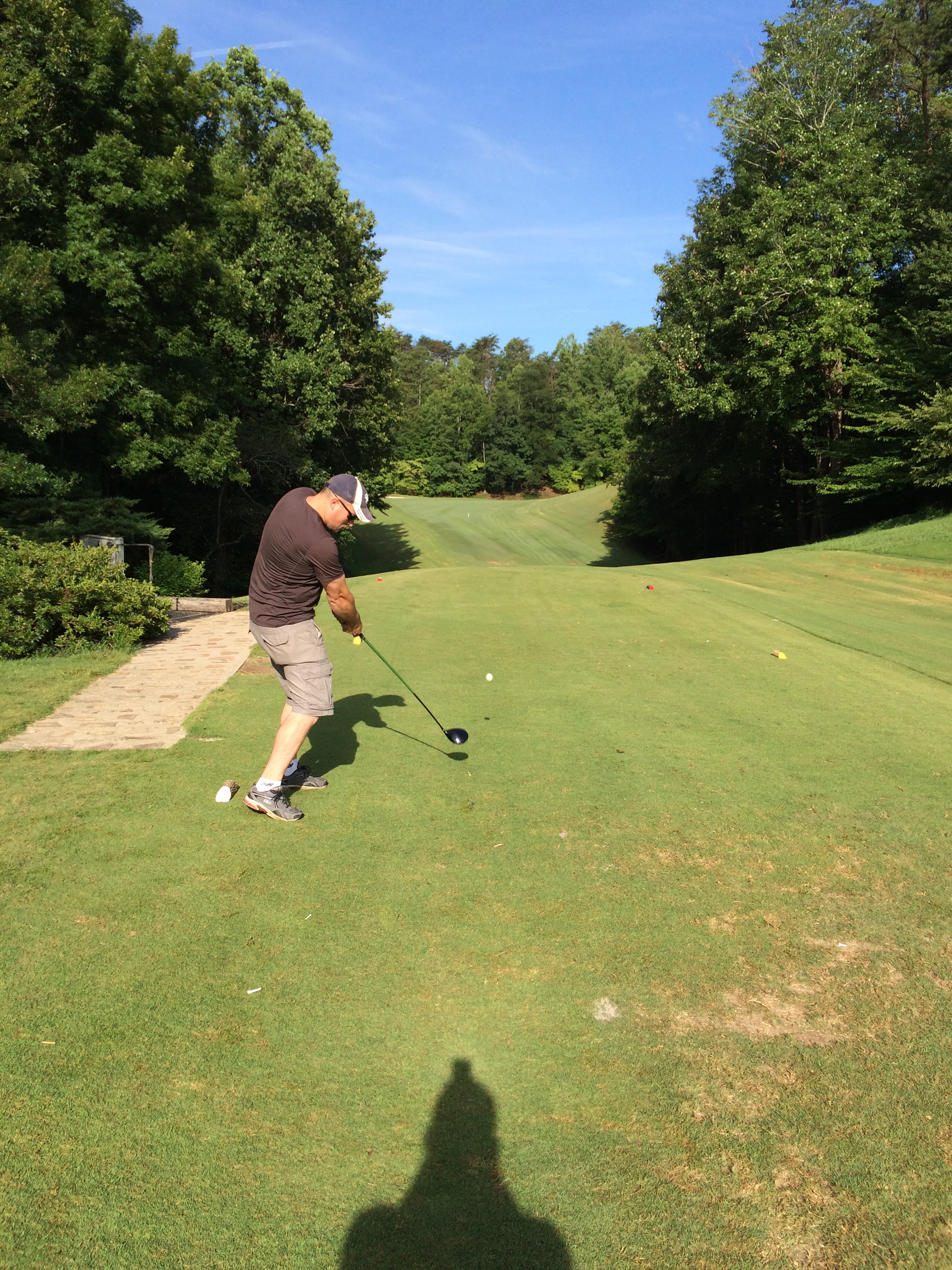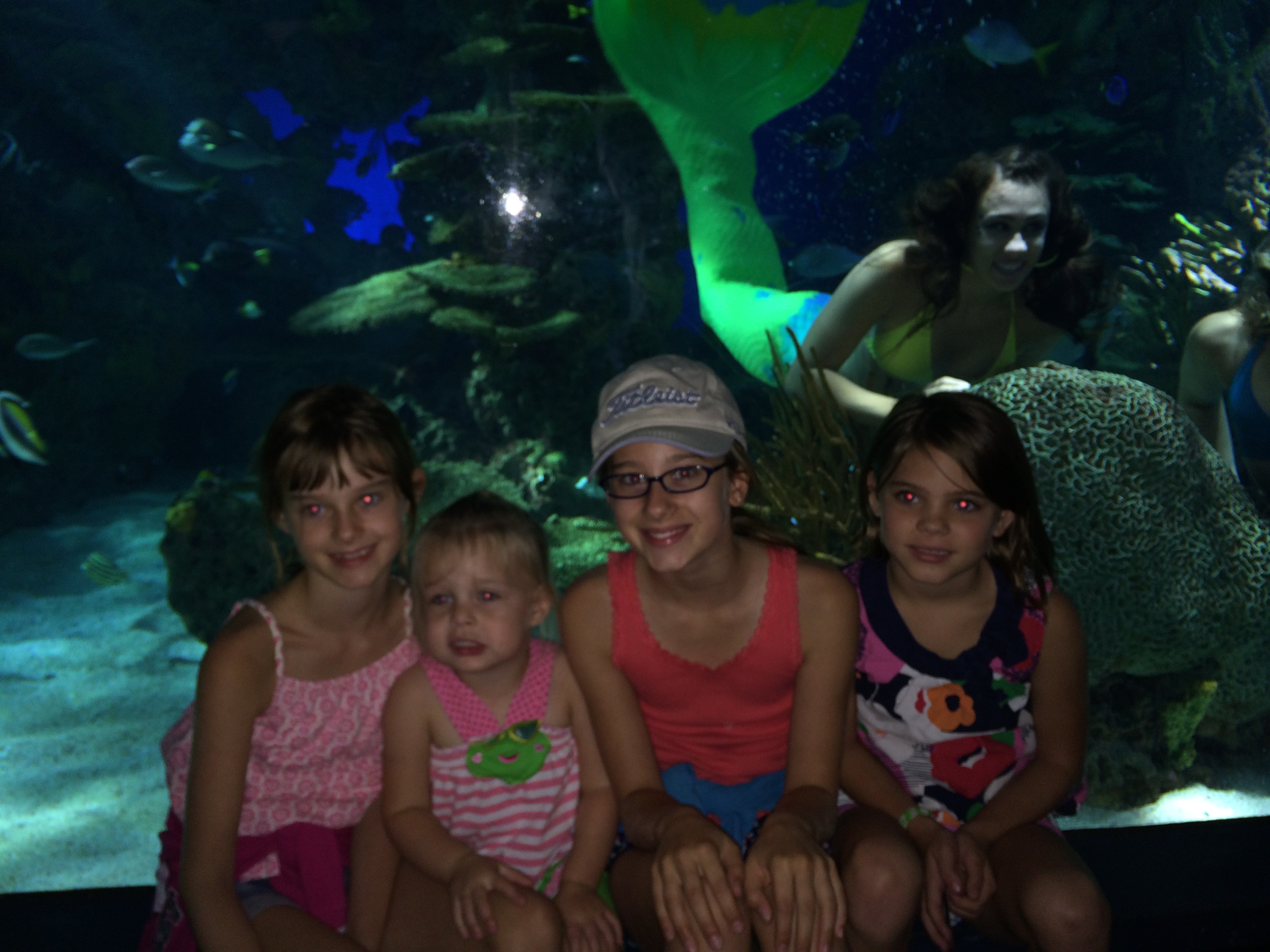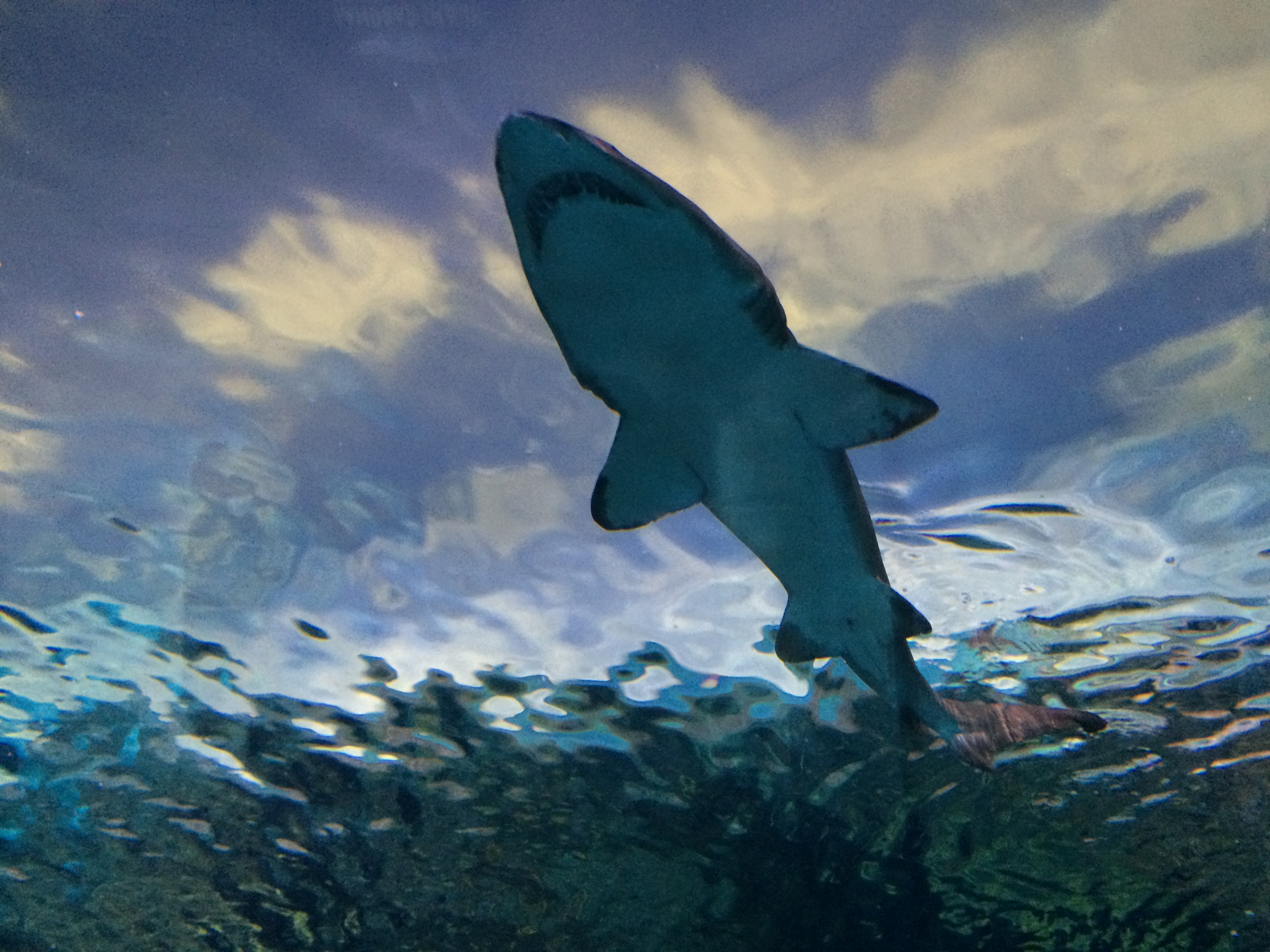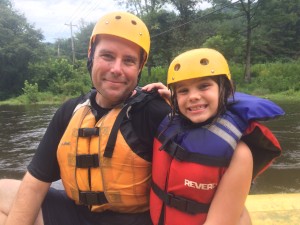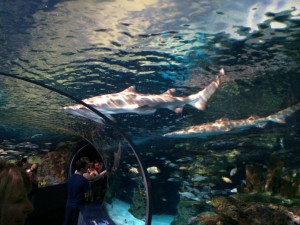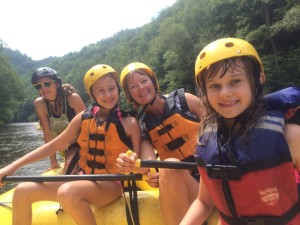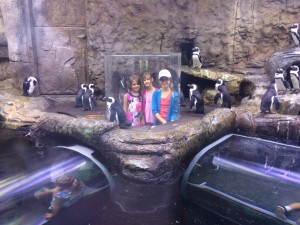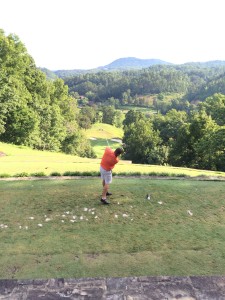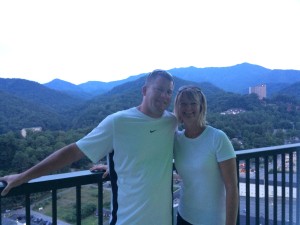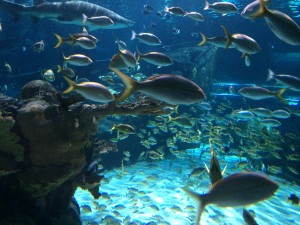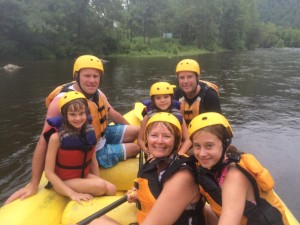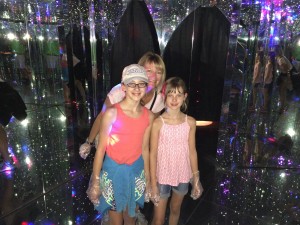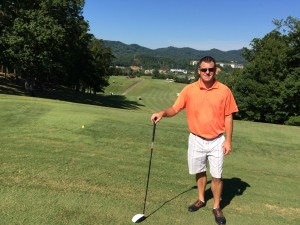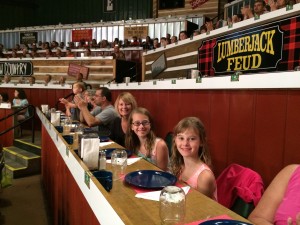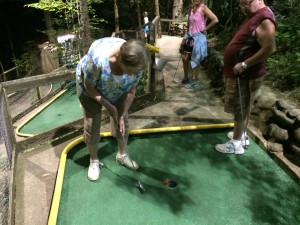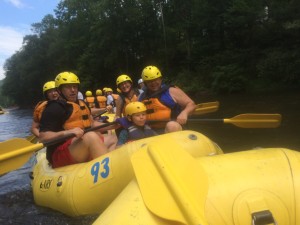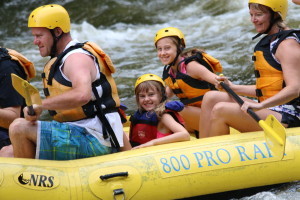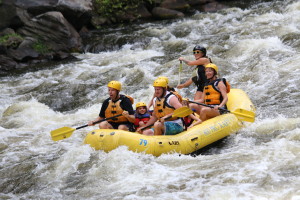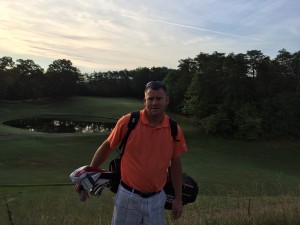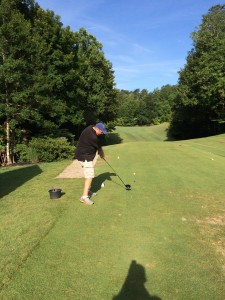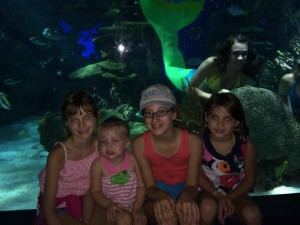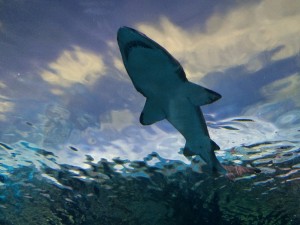 .

Dollywood Splash Country  With the morning offering perfect sunny and warm weather we headed a few miles into Pigeon Forge to spend the day in Dollywood Splash Country, which is located right next to the Dollywood Amusement Park. Both kids and adults alike had a fantastic day enjoying the water and sun. The park has over 20 different water slides or rides that range from a lazy tube ride around the park to an almost vertical, adrenaline pulsing 70-foot drop called the Fire Tower Falls. To our pleasant surprise the wait lines for most of the slides were not significant and therefore allowed us to fill our day in the water verses standing in line. The younger children are not left out of the fun; there are two interactive playground areas with many family activities. Within our group, the kid's favorite was Big Bear Plunge, where the whole family rode one large raft and experienced a dark run of twists and drops before crashing through a waterfall. Ultimate thrill seekers will want to experience the Fire Tower Falls. Catching a wave was easy, safe, and fun in the 25,000 square foot Mountain Waves pool. Not surprisingly, I strongly recommend the use of sun screen multiple times during the day for young and old alike. I will also suggest getting yourself a waterproof case for your phone/camera. This facility is clean, efficient, and staffed with friendly employees.  Find yourself a warm, sunny day and take in this park.
.

Ober Gatlinburg  A visit to the mountains would not be complete without checking out the downhill ski options. Since our visit was in August, skiing was not going to happen, but Ober Gatlinburg, located on Mount Harrison, still had an abundant amount of summer family activities. A full day could easily be spent enjoying the mountainside. Our day at Ober started in downtown Gatlinburg where one of America's largest Aerial Tramways lifts you and 120 of your closest friends high above the trees for a 2 miles ride up the mountain. In just under 20 minutes the tram delivers you to the high altitude amusement park and ski area. From there you can do countless activities of all different adventure levels. Indoors you can eat, shop and ice skate (offered all year). Outside you can take the chair lifts, race the alpine slide, or enjoy several of the water coasters. We enjoyed the alpine slide (riding a bobsled-like cart on wheels down the mountain on a track) and the water coasters the most. Like Dollywood, we were very impressed that the very limited ride wait times at Ober. You can even spend time in the animal encounter seeing bears and other animals. Not to be left out, the younger children have the ability to enjoy a swing ride, carousel, miniature golf, and a large human maze. All of these activities have a very reasonable price and can be purchased ala carte or via an unlimited ride wristband. For those with kids needing to burn off energy, I suggest getting the wristband and having them take in rides until they drop. The teenage visitors told us that this was one of their favorite attractions.
.

Lumberjack Feud  Entertainment is another highlight for the Gatlinburg / Pigeon Forge area. During our stay we spent a truly fun evening attending the Lumberjack Feud Dinner Show. This show is roughly 2 hours full of high energy entertainment. The evening starts with Tennessee bluegrass music and dancing clearly intended to get the audience to participate. Once the audience is seated, riled up and ready to go, the show format is explained to all. Sides are picked: the Dawson and the McGraws, and the feud is on! After the National Anthem is sung, these logging families duel for the logging (and bragging) rights to audience applause and cheers. In the meantime a hearty dinner of chicken, soup, potatoes, corn, and dessert is served – you will not leave hungry. The audience is seated in gradually tiered rows on three sides of the arena ensuring that everyone has a great view of the action. Clearly these lumberjack entertainers are true athletes and the competition is real. The competition is made up of 18 different events each requiring strength, precision, and endurance. Up close you get to witness chain saw cutting races (hot saw and stock saw), hand saw races (single and double buck), axe cutting races (standing block, underhand chop, and springboard) log rolls, and speed poll climbing. In addition, and our favorite, there were extreme launch dog jump competitions with the Timberdogs. After the show is over, these tremendous athlete entertainers make themselves available for questions, pictures, and autographs. Stealing a bit from the brochure this evening was "Axe-tion" packed fun.
.
Rafting in the Smokies  A Summer trip to the mountains is not complete without taking a whitewater rafting experience. Our group went to the friendly people at "Rafting in the Smokies" and took a 1.5 hour rafting tour of the Pigeon River. Having rafted before, we felt comfortable taking the trip that had several 3 and 4 class rapids. After you check, in the staff will get you set up with life vests and paddles and then you are off for a 15 minute bus ride to the drop off point. Interestingly enough, your water adventure starts in North Carolina and ends back in Tennessee. Above the starting point the Pigeon River is dammed up and the water flow is controlled to generate electricity. However, at least 4 days a week, the dam is opened up to allow for all the water that is needed to create the class 4 rapids you will experience. Our guide Adrianne worked with us the whole way and made sure the two 8 year old girls were always safe, but appropriately wet. Since this is mostly dammed up water, it was relatively warm when compared with the Rockies, the swimming in the river was a refreshing bonus. This thrilling ride then ends back at the business "camp" where additional zip line adventures await those who want to keep the adrenaline flowing.
.
Gatlinburg Golf Course  While this is a family vacation, you can not completely forget about golf, can you? A few of the adults ventured out to catch a round at the Gatlinburg Golf Course. Its 70.4 rating / 127 slope from the blue tees properly earn it the number 1 ranking of municipal golf courses in Tennessee by Golf Digest. You are really golfing in the mountains here. The front 9 (par 37 with three par 5 holes) has a lot of open fairways and elevation changes, with the first hole allowing average golfers a good chance for a 300 yard drive. The back nine (par 34) has significant elevation changes and requires you to hit straight off the tee with many tight tree (or hill) lined fairways. Hole #12 named "Sky Hi" is the highlight hole. This par 3 has a 200-foot drop from the tee box to the green, making the 194 yards a mere 9 iron away (how's that for an ego boost?). Depending on the season and time of day, this gem of a course can be played for a very reasonable $40 to $60 (cart included). Hit'em long and straight here!
.
Ripley's Aquarium of the Smokies  Our entire group spent about three hours touring through Ripley's Aquarium of the Smokies which is one of the top aquariums in the world. We all were fascinated by the over 10,000 creatures of over 350 different species of fish and other animals. Being located in the center of Gatlinburg, the aquarium is easy to get to and has parking right next door. The moving walking tube through the shark tank was definitely the highlight for us. This clear tunnel/tube allowed you walk directly through the tank and have the sharks and other fish swim closely around you. Seeing 8-10 foot sharks swimming right next to or over you is something that we will not soon forget.  The young girls with us also very much enjoyed the live mermaid show. The entire complex is very accessible for people of any age or special needs. If you stop by on your vacation, make sure you say hello to Sally the giant sea turtle for us.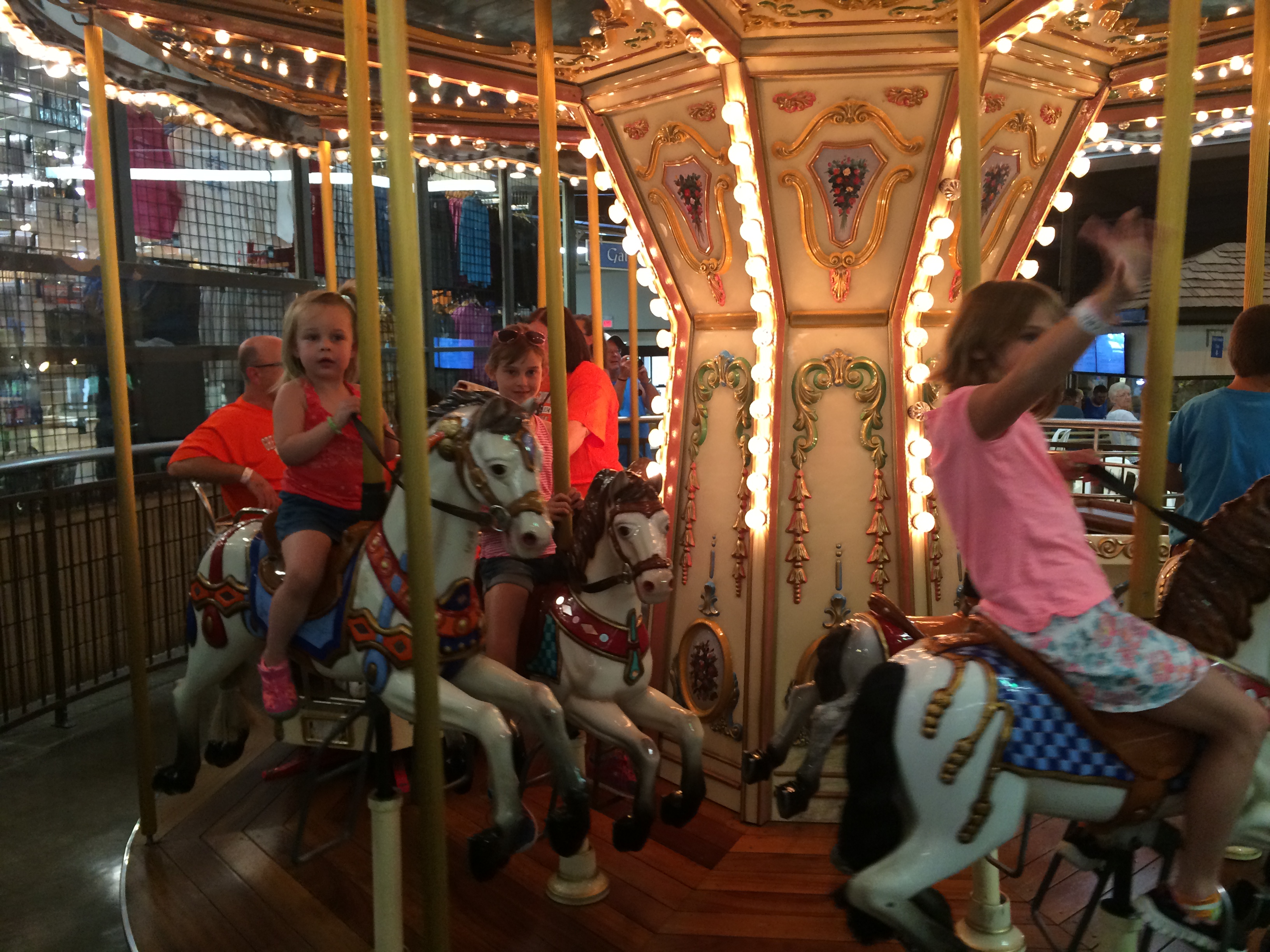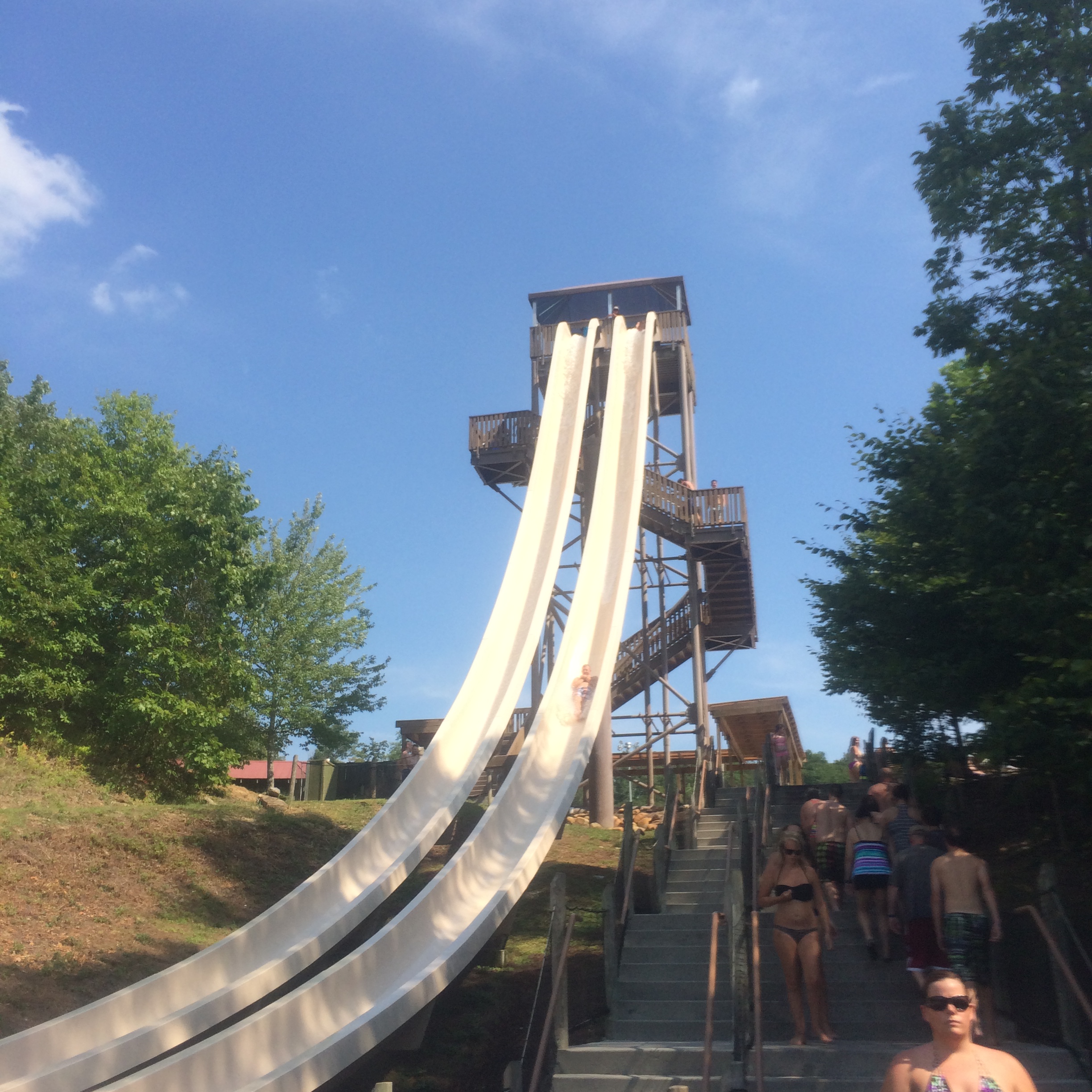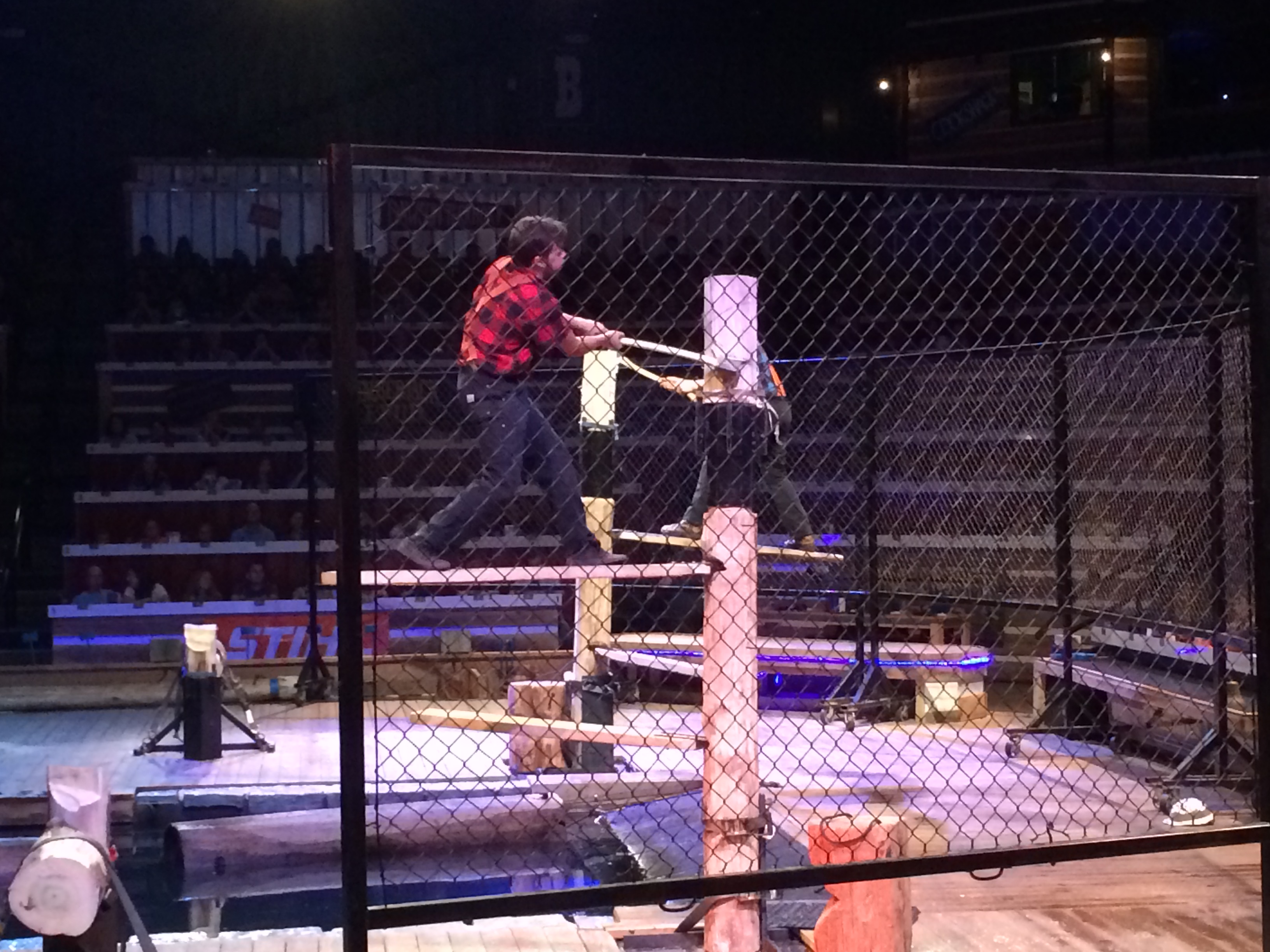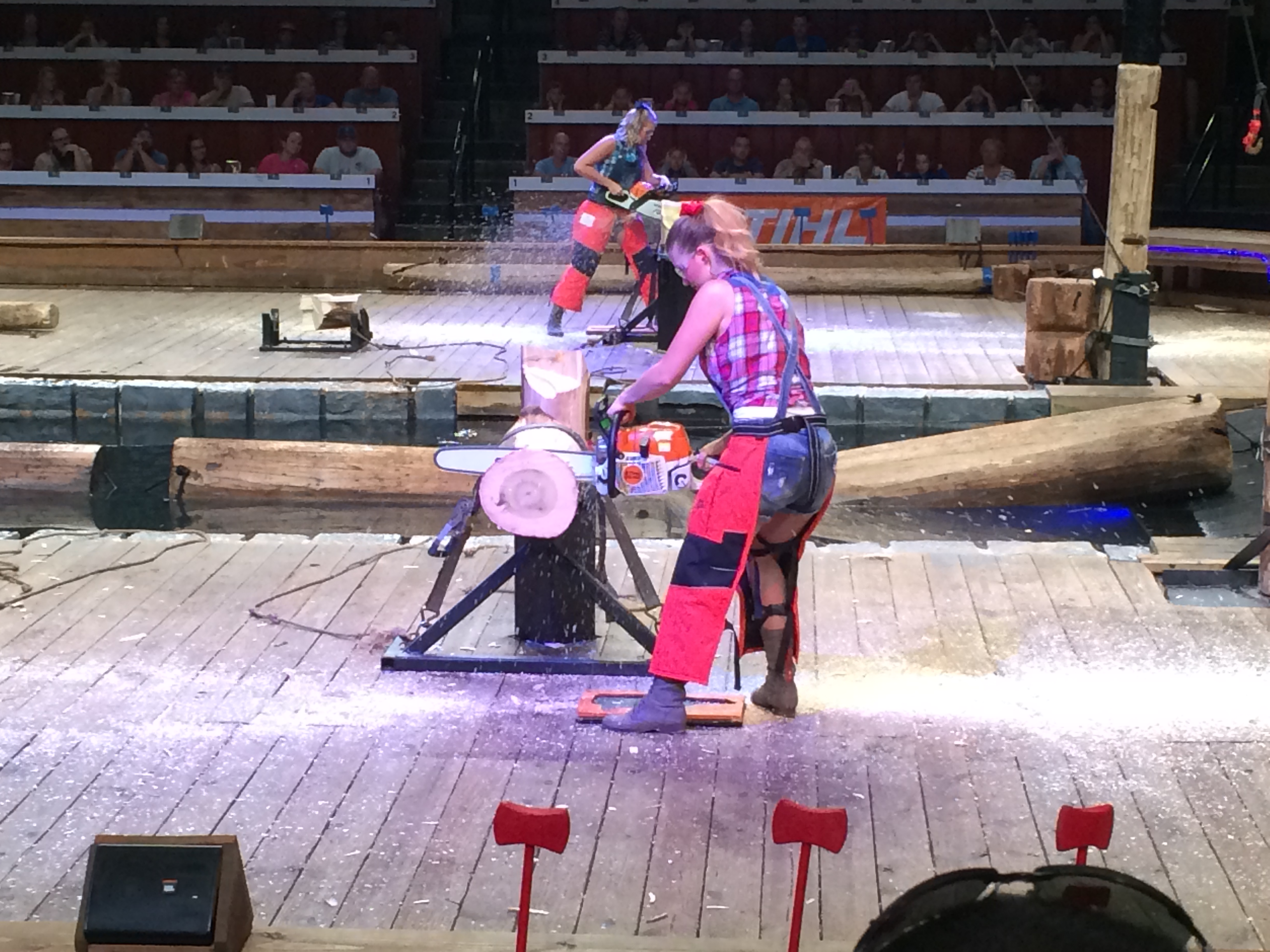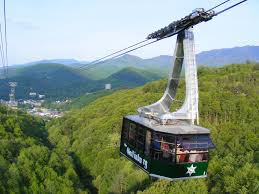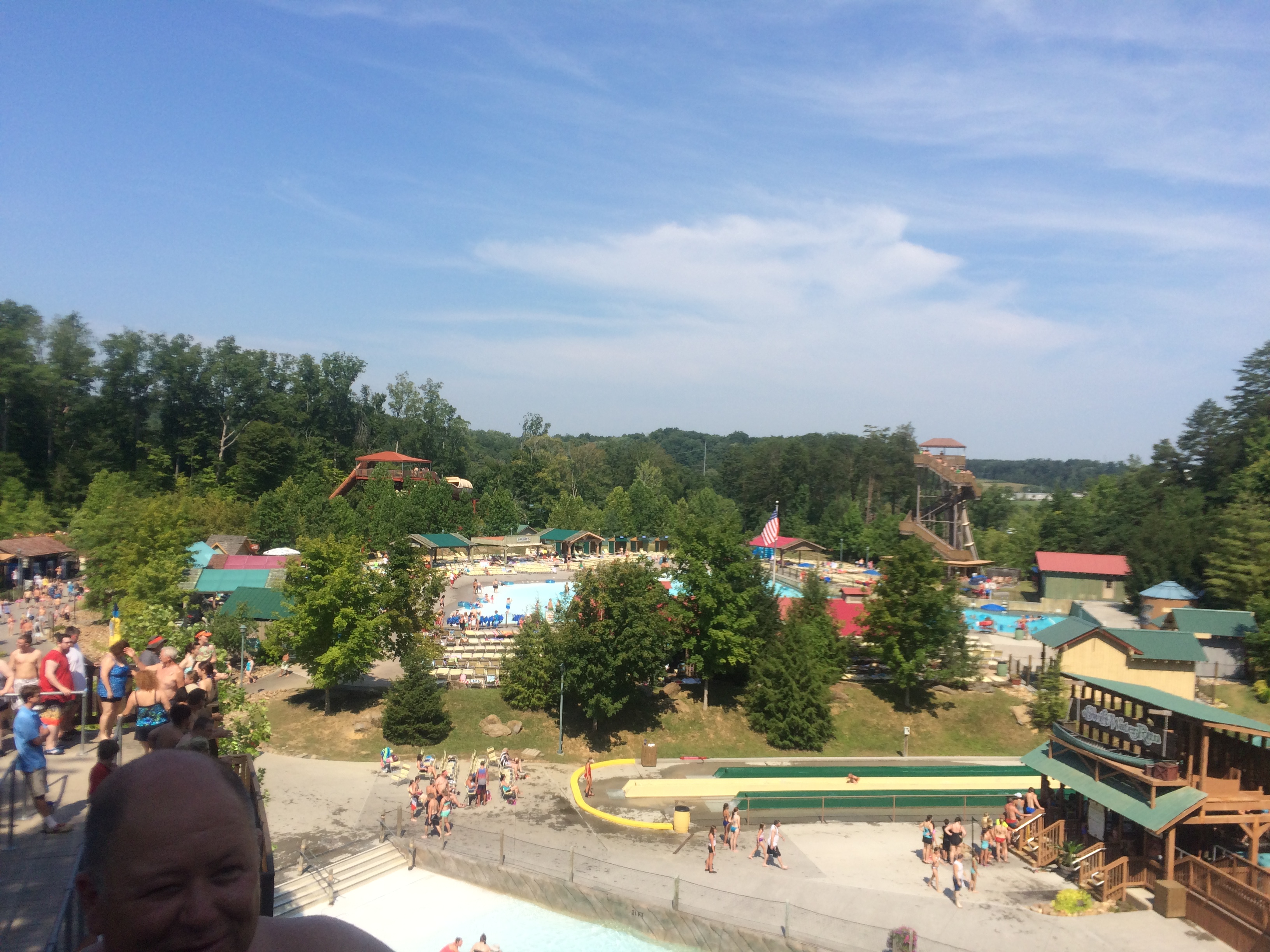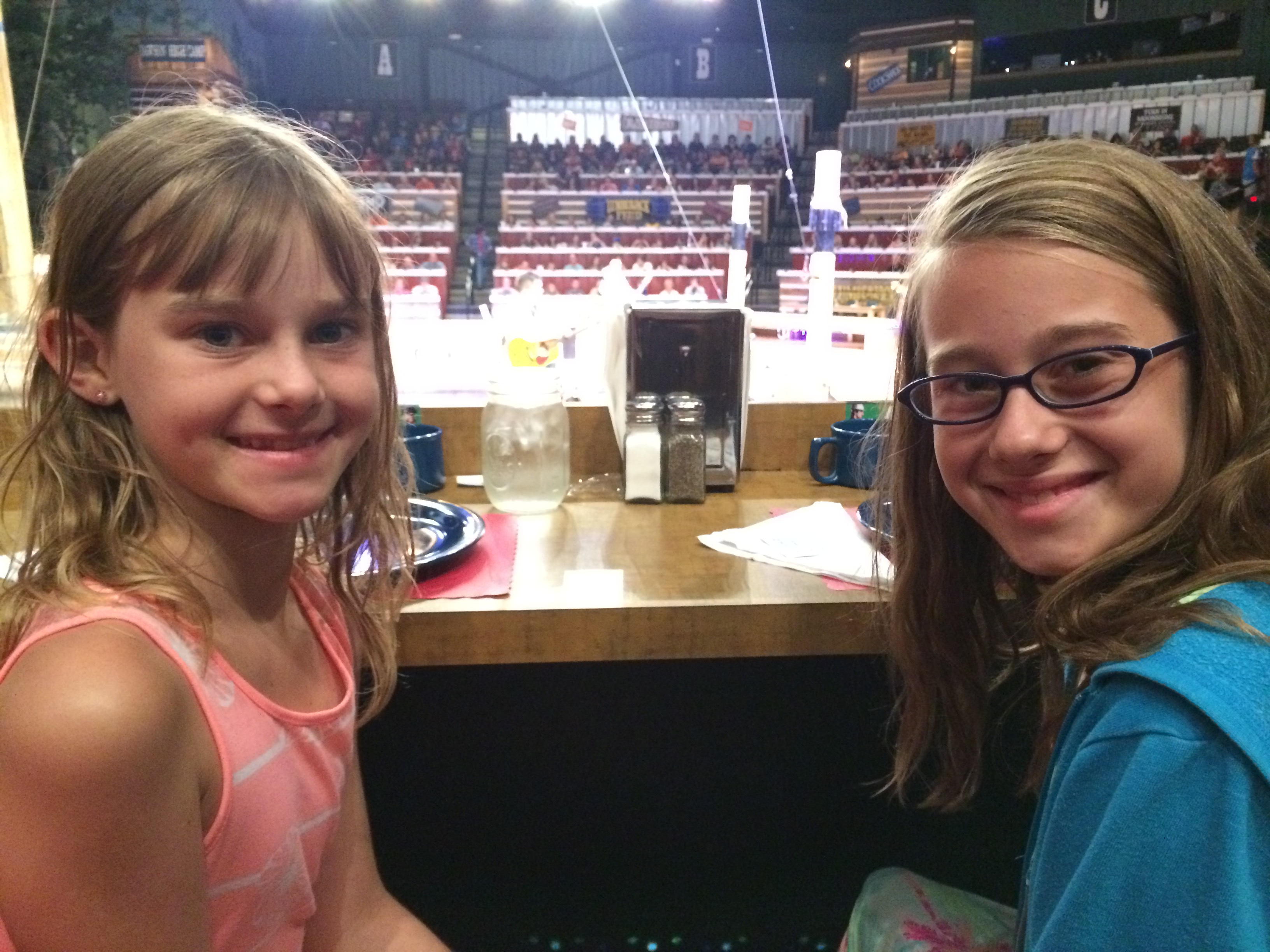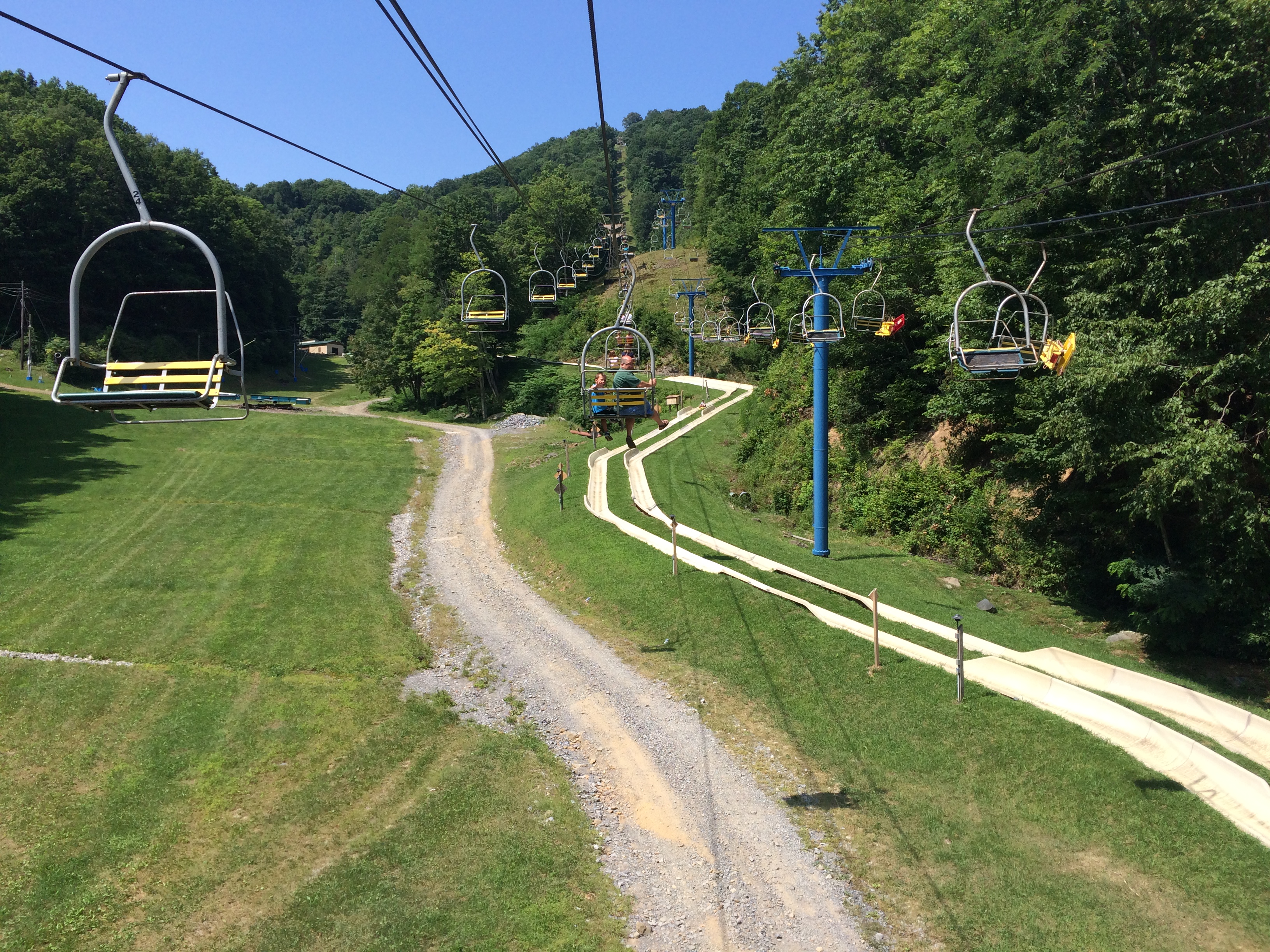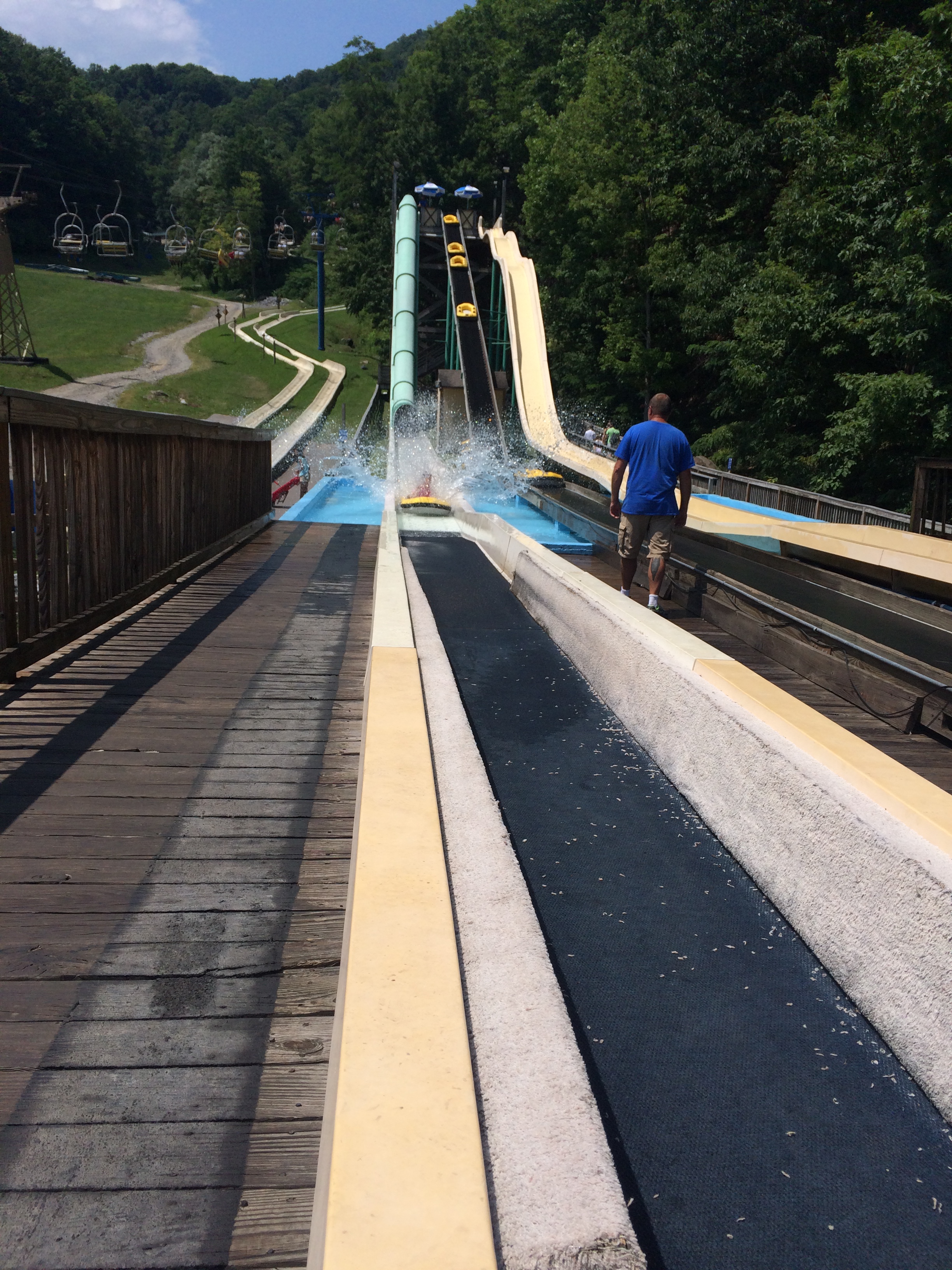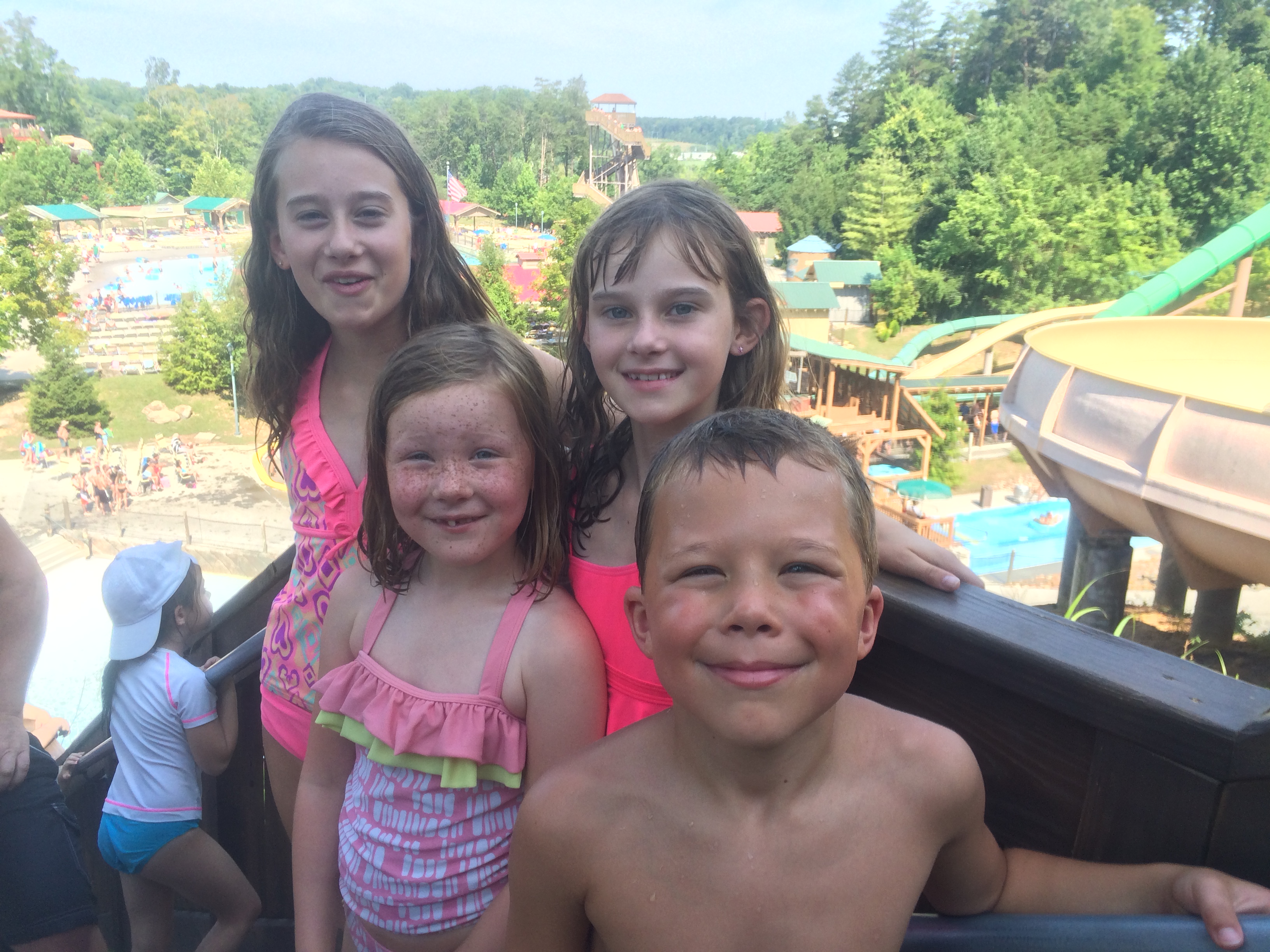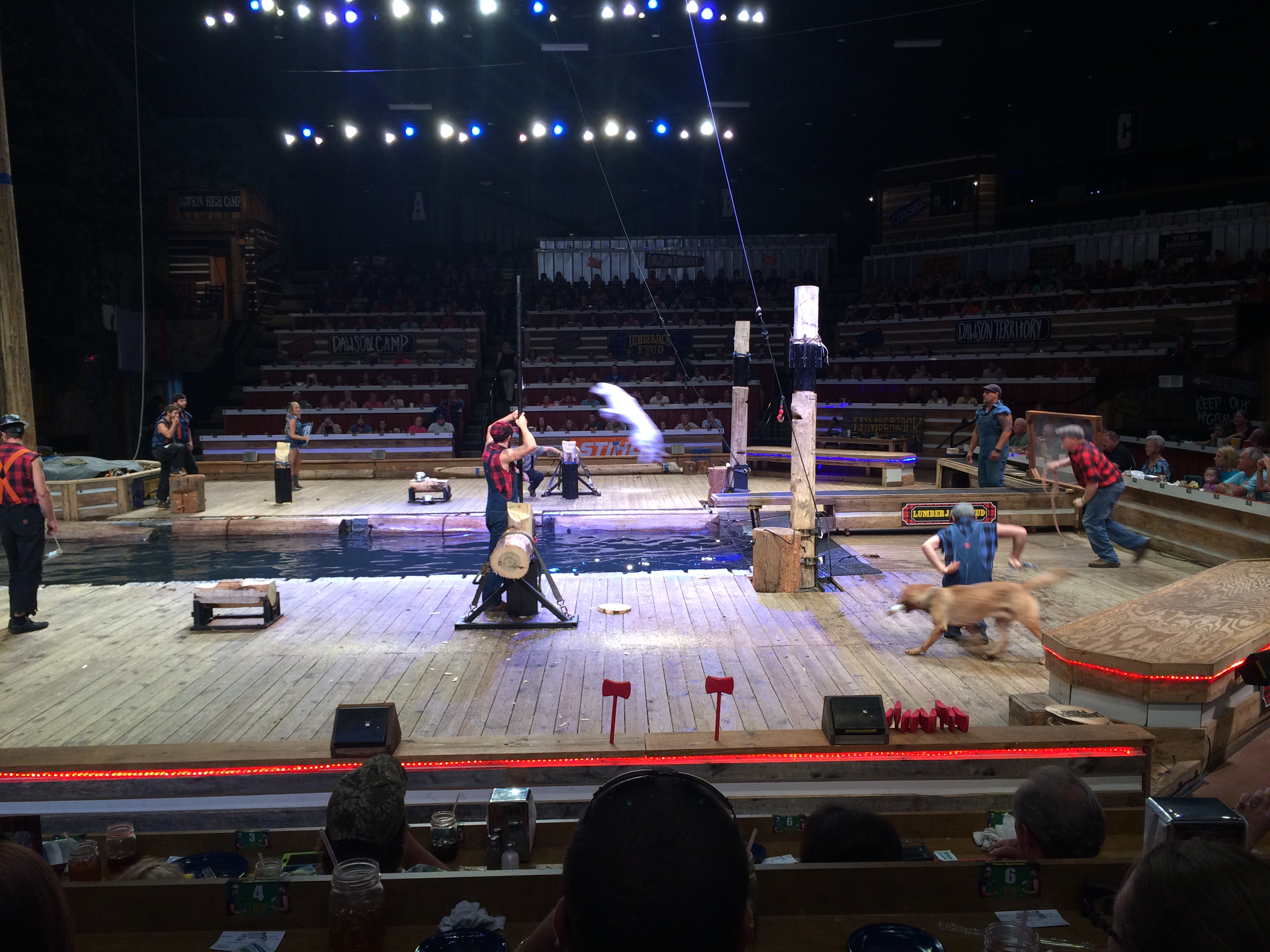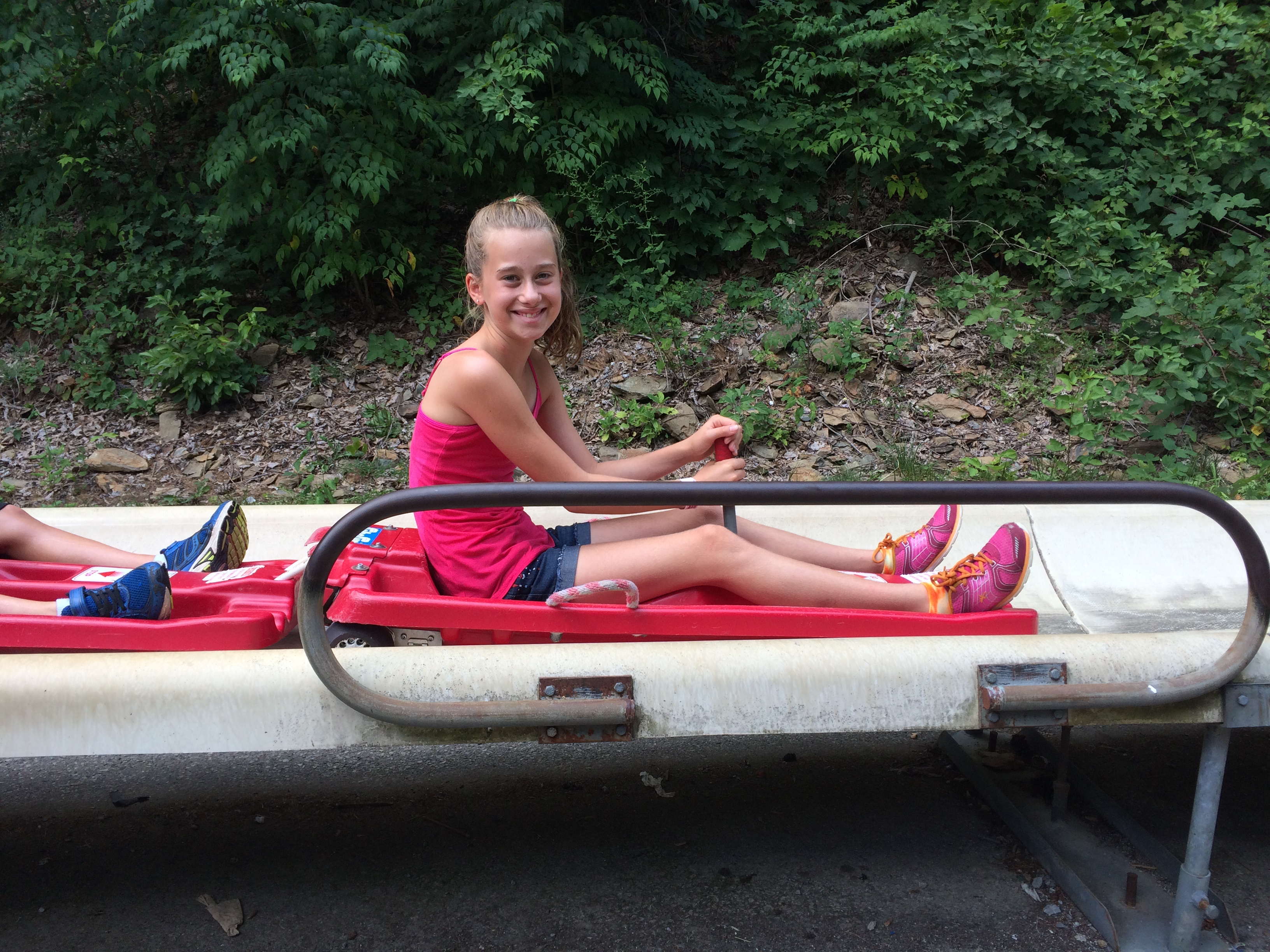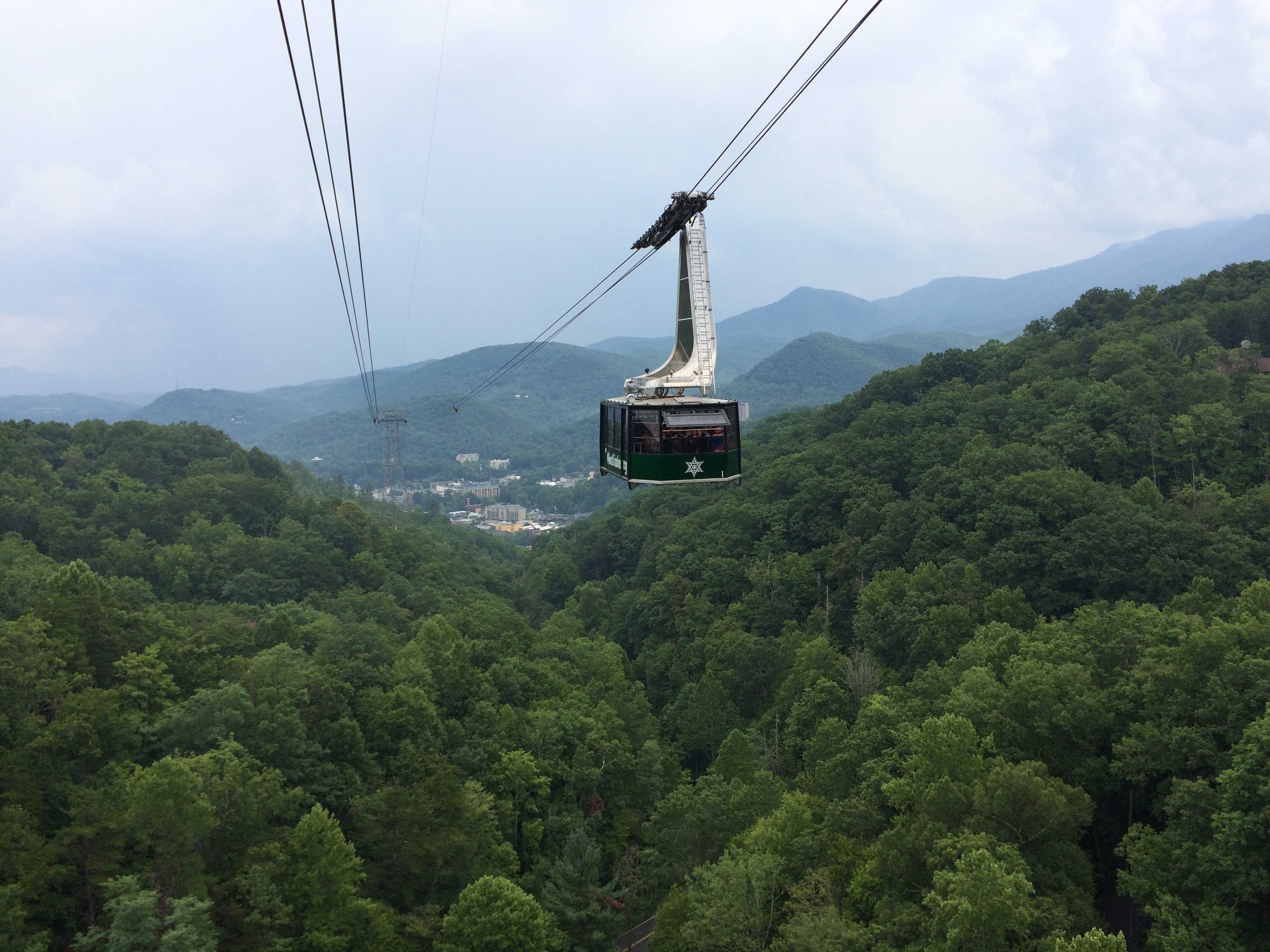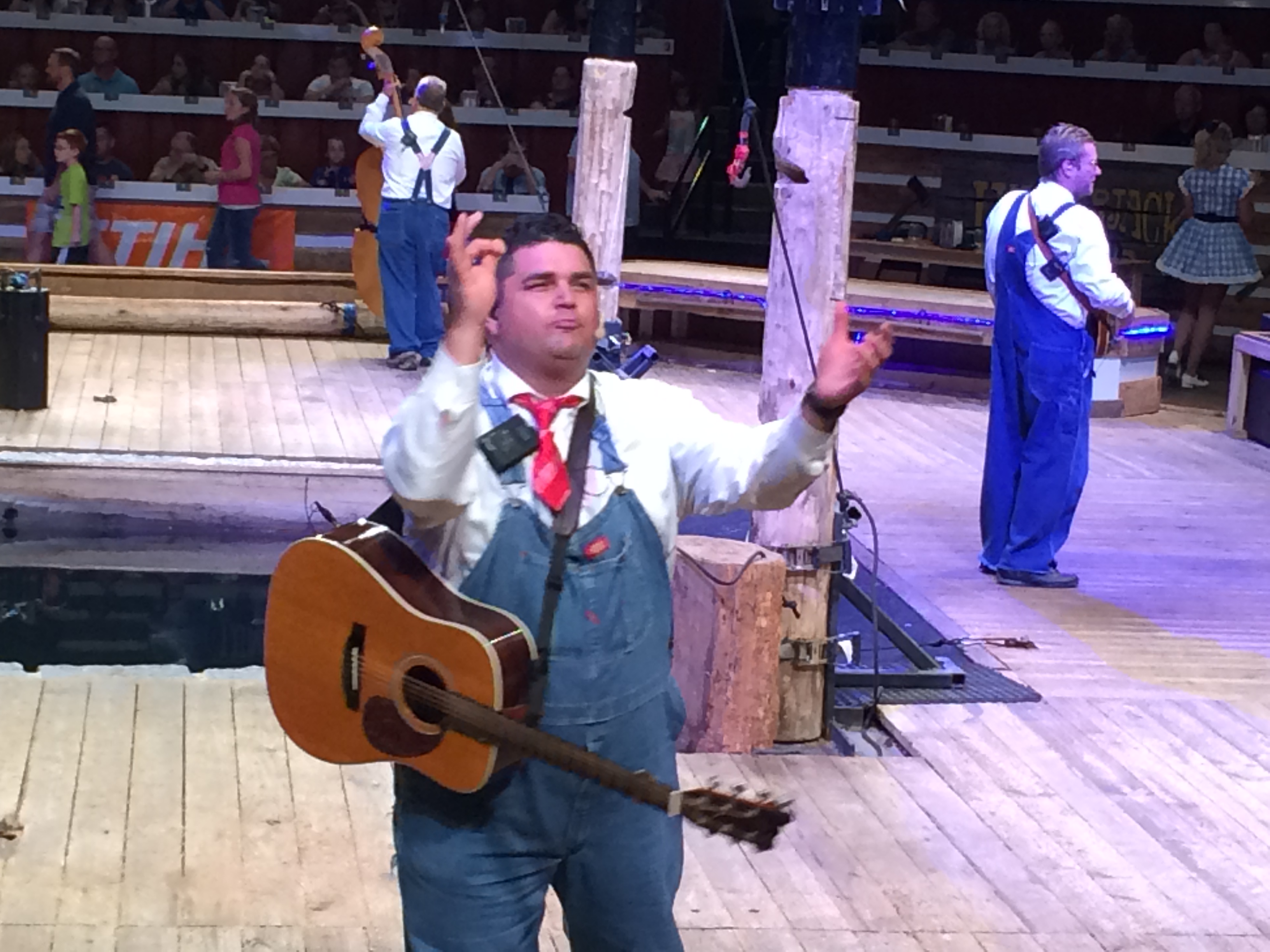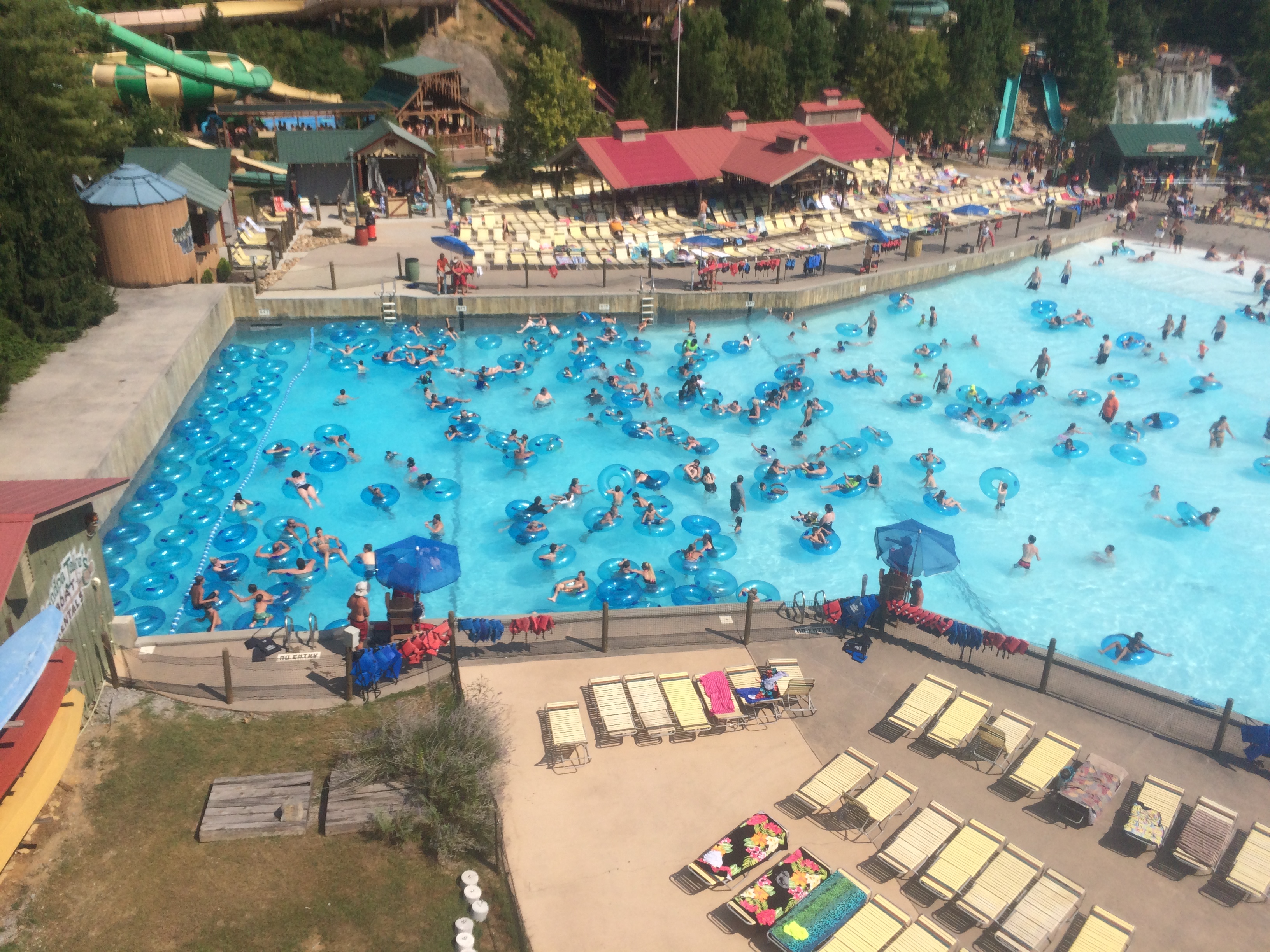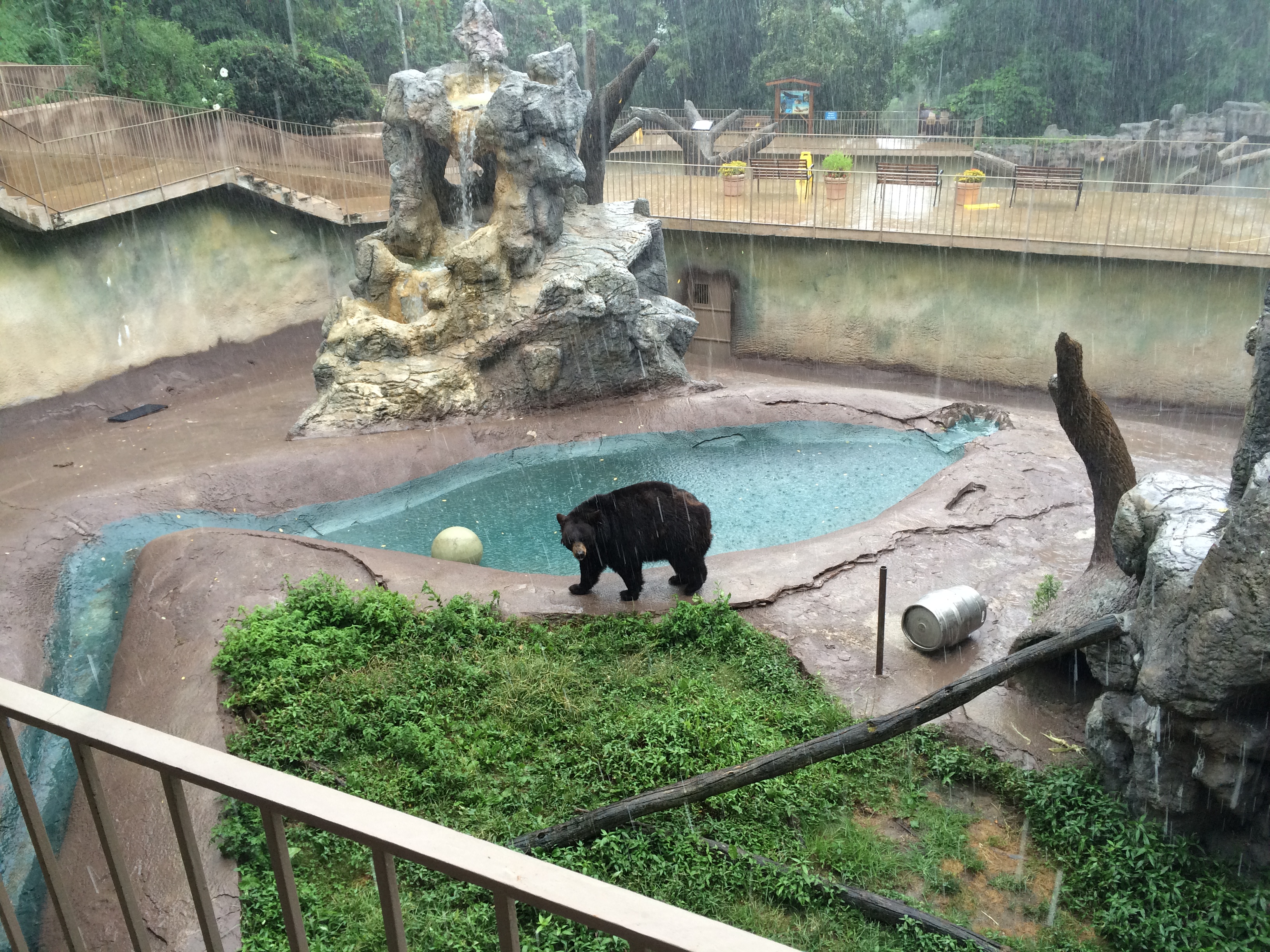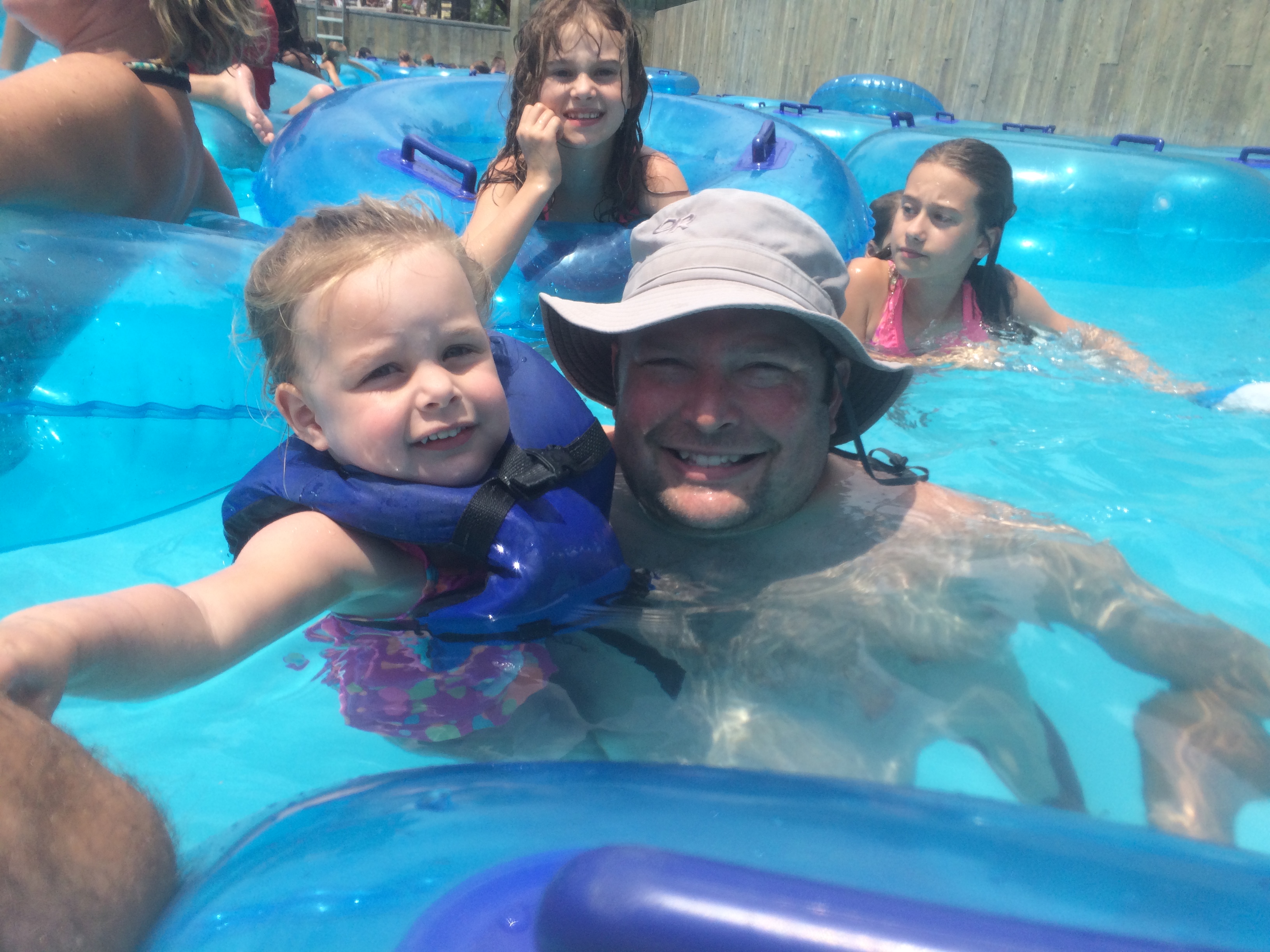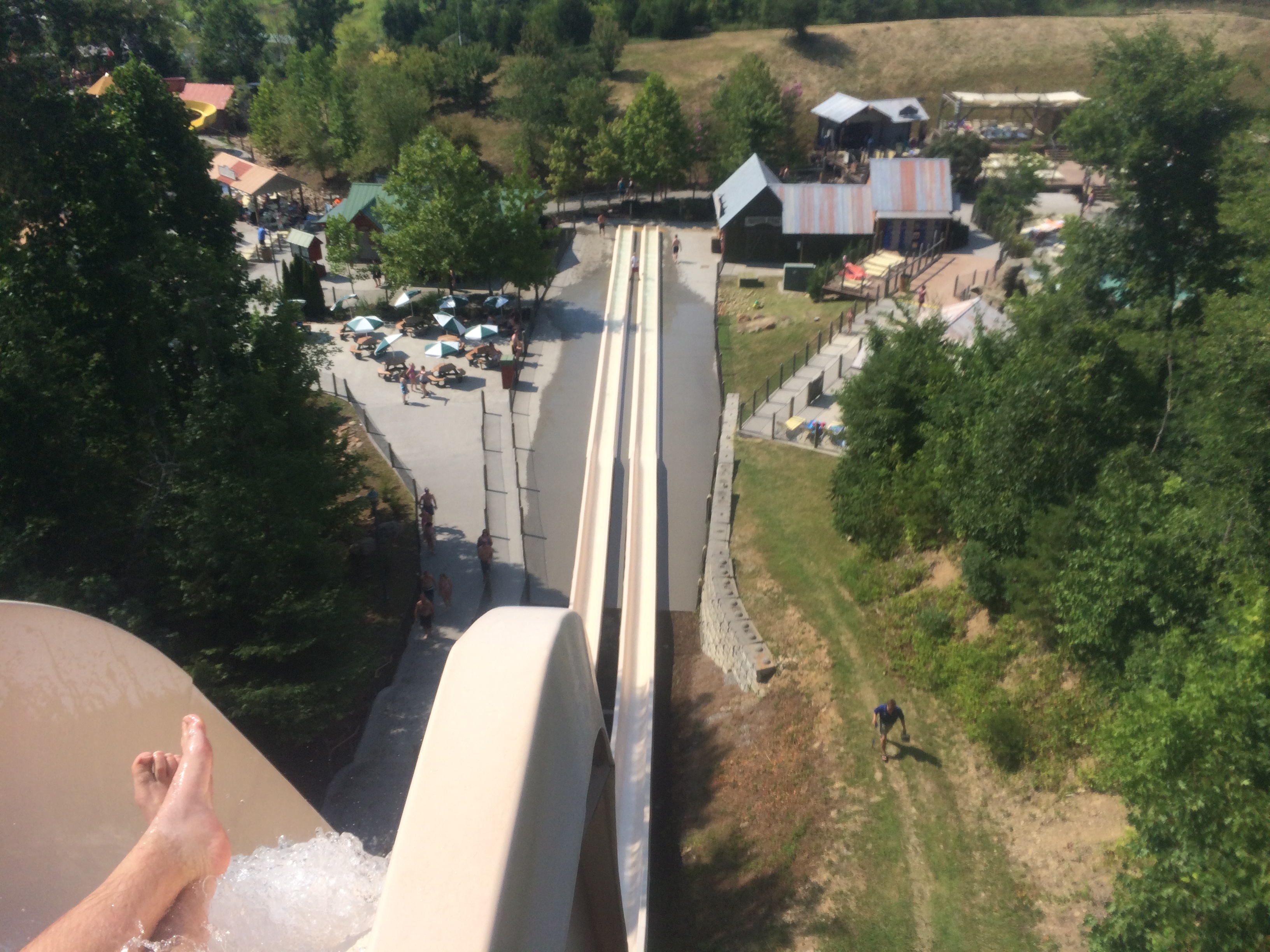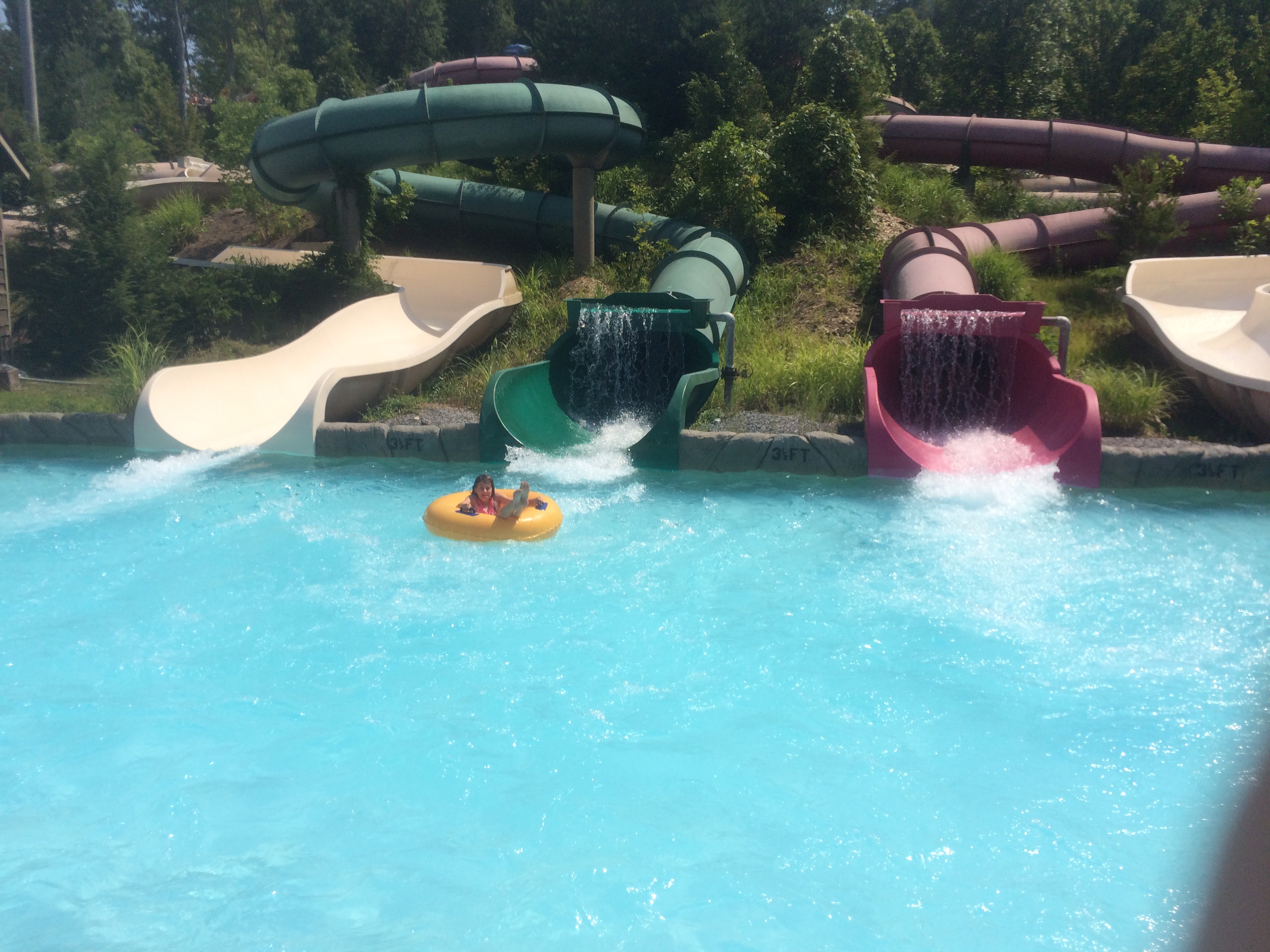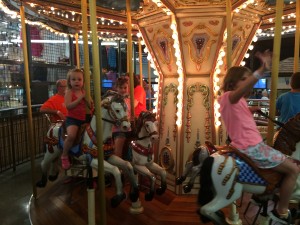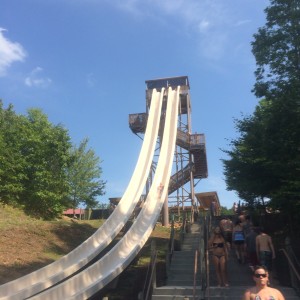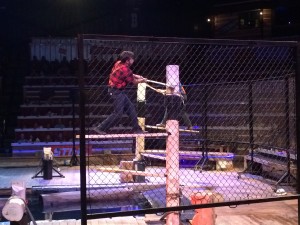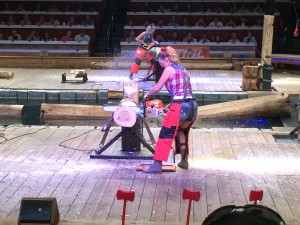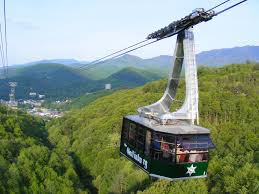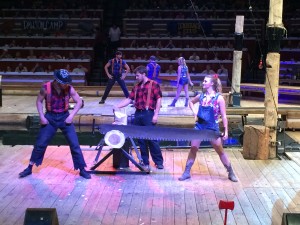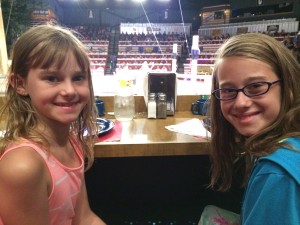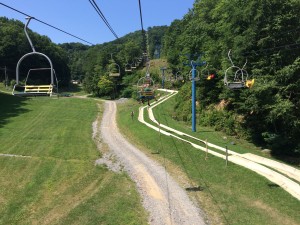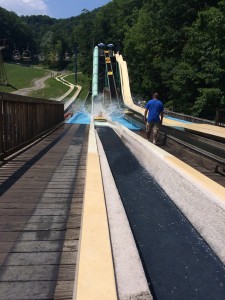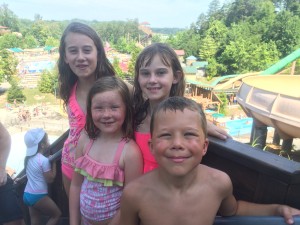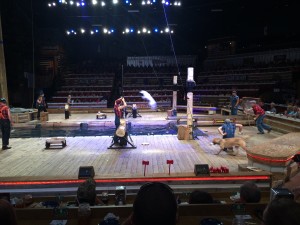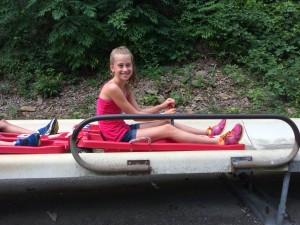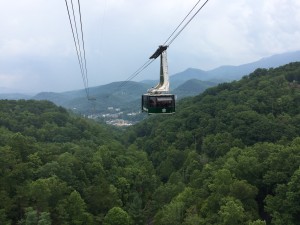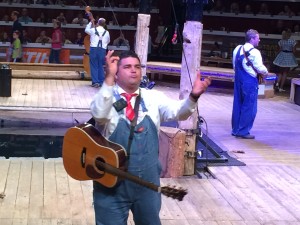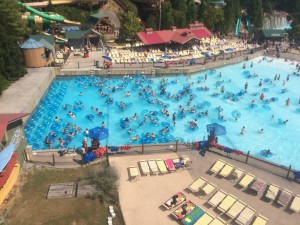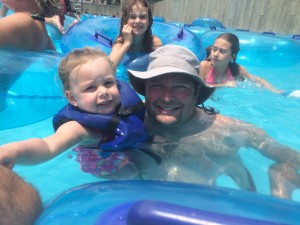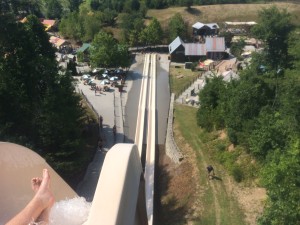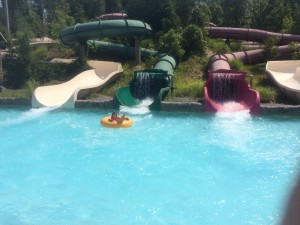 .
Our vacation was packed with countless Gatlinburg adventures but we came nowhere close to running out of things to do. Besides the activities that have been highlighted in this article, we also took in many smaller attractions that were fun, different, and entertaining.
.
•    Cooters – Bring the "Duke's of Hazard" to you; Sit in the General Lee; Kids as young as 8 years old can drive go karts
•    Davy Crockett Mini-Golf – Putt putt golf for all ages with many fun obstacles; 2 courses
•    Marvelous Mirror Maze – Fun getting lost; Check out the infinity room with mirrors and lights
•    Odditorium – The motto is "Truth is Stranger than Fiction" and they are not kidding; Weird people and things brought to you
•    Moving Theater – 3D Ride simulator consisting of 2 separate 6 minute movies
•    Sky Lift – Chair lift ride 500+ feet up the mountain to wonderful views overlooking Gatlinburg.
•    Hillbilly Golf – Putt putt golf a couple hundred feet up the side of the mountain in the trees; tram ride up and down; great night activity
•    Guinness World of Records Museum – See the records book laid out in front of you; Hands on challenges
•    Ole Smoky Distillery – Moonshine taste testing; Not really family friendly activity, but fun for the Dads
•    Space Needle – 360 degree view of Gatlinburg and the surrounding mountains from a observation platform over 400 feet up; Open 365 days a year; Feel the sway from the wind; New Year's fireworks launched for the top each year
.
While the focus of our vacation was activity based, the nature, entertainment and art & crafts around Gatlinburg should not be forgotten. Hiking the Sugarlands Valley Nature Trail and Laurel Falls Trail in the Great Smoky Mountains National Park was very enjoyable. In Gatlinburg alone there are 7 live entertainment events going every day; the Sweet Fanny Adams Theatre is recommended. There is an 8 mile drive that passes 100 shops from the Great Smoky Arts & Craft Community.
.
Gatlinburg really does have it all. Given all of the activities and great weather, our family vacation in the Gatlinburg area was a success. This is a trip that will forever be in our memories. We hope to visit again someday in fall to see the beautiful countryside in peak seasonal color. If you are asking yourself, "where to go?", I recommend giving Gatlinburg a try for your next family vacation.
.



.
.
Published August 2015