Recent adventure travel has taken me back to Vail Colorado for a week of springtime skiing in the Rocky Mountains.  I can't begin to count the ways that Vail impresses and affects me emotionally, physically, mentally, and deep into my personal core. But by using a little bit of FirstLightSports numerology I hope to capture and convey some of the elements that made this trip so completely awesome.
"20" – TWENTY YEARS
This spring marked the 20th anniversary of my first ski trip to Vail.  Although I had skied in the western mountains once before on a college ski week to Jackson Hole, I hadn't at that time been to the Colorado ski slopes.  Way back then in the 1990s I and a group of friends drove a lumbering 12-passenger van from Milwaukee to Vail.  Now we fly direct to Denver, and then scoot in a rental car to Vail; it's so easy.  While the original trip had 10 of us living in cozy conditions (to say the least!) at a Ptarmigan townhome in West Vail, 2015 saw us in the same complex with a much more comfortable population of only 4.  One day on this year's trip I took a moment of reflection sitting in the warm sunshine on a bench near our front door. It was totally quiet except for the quick conversations of some local birds and the laughing of Gore creek's rushing icy waters. In that moment I was peacefully at home.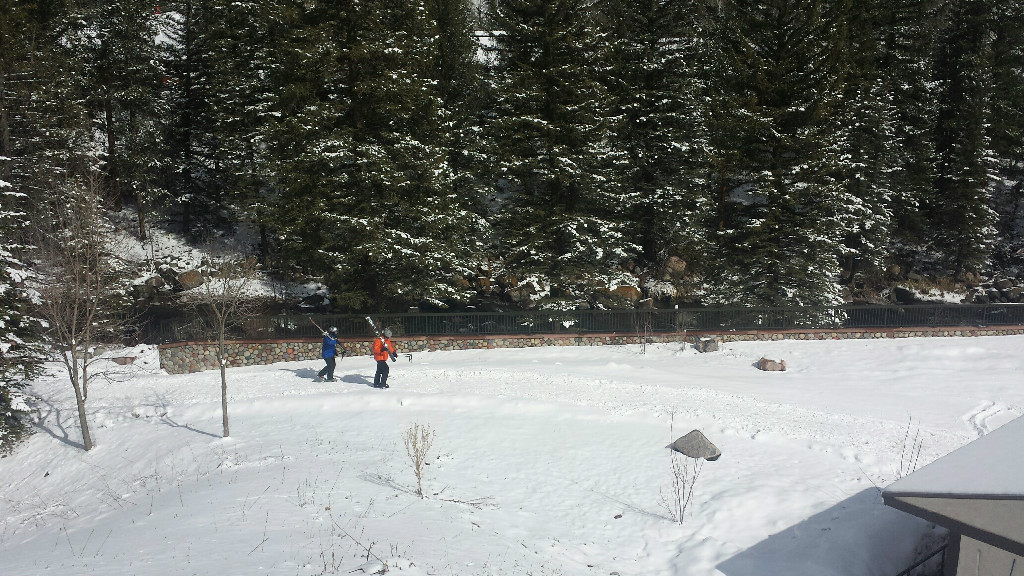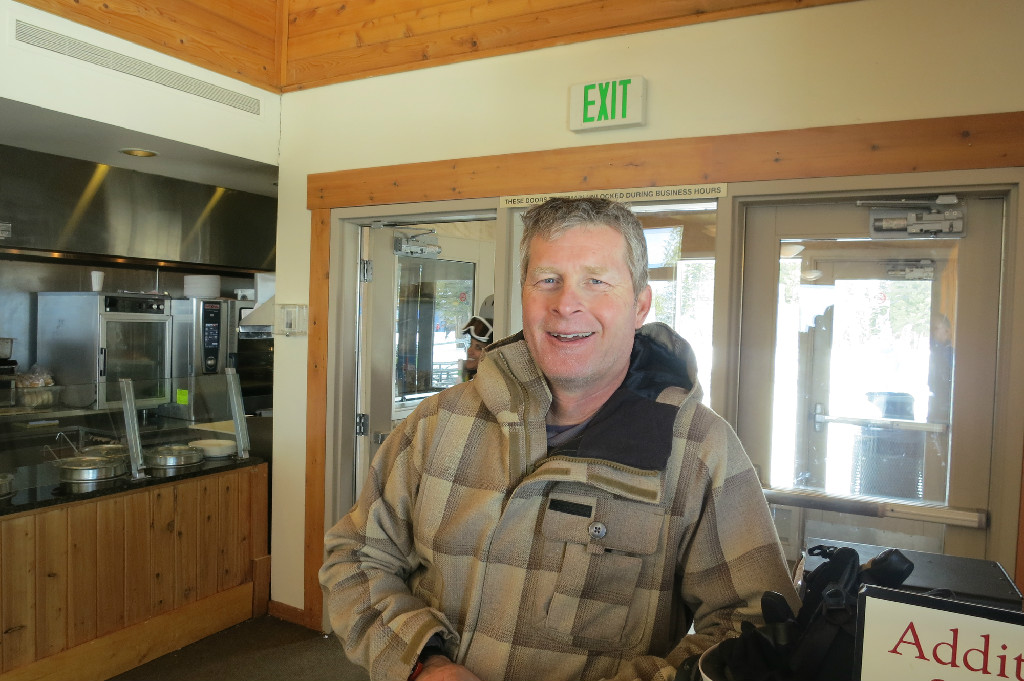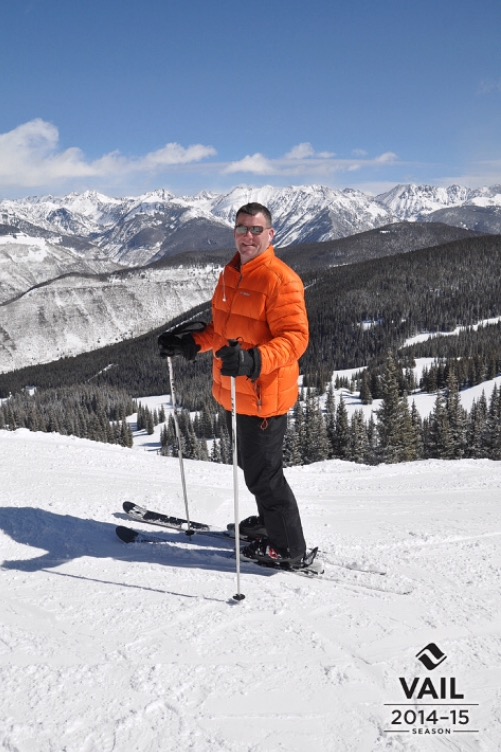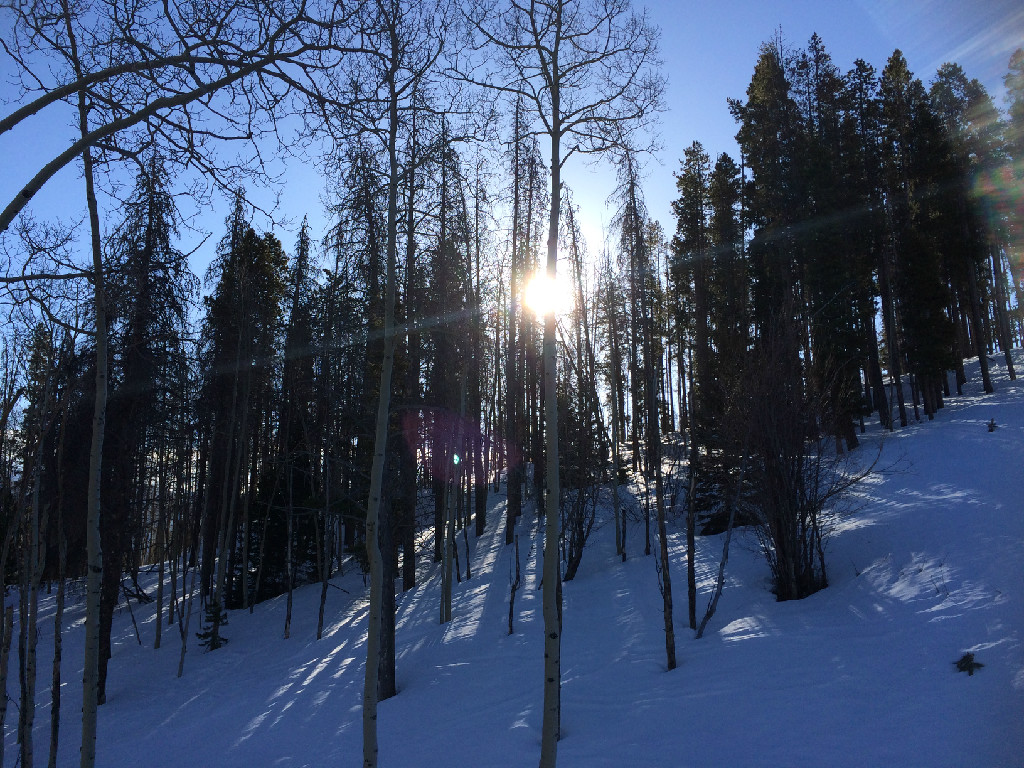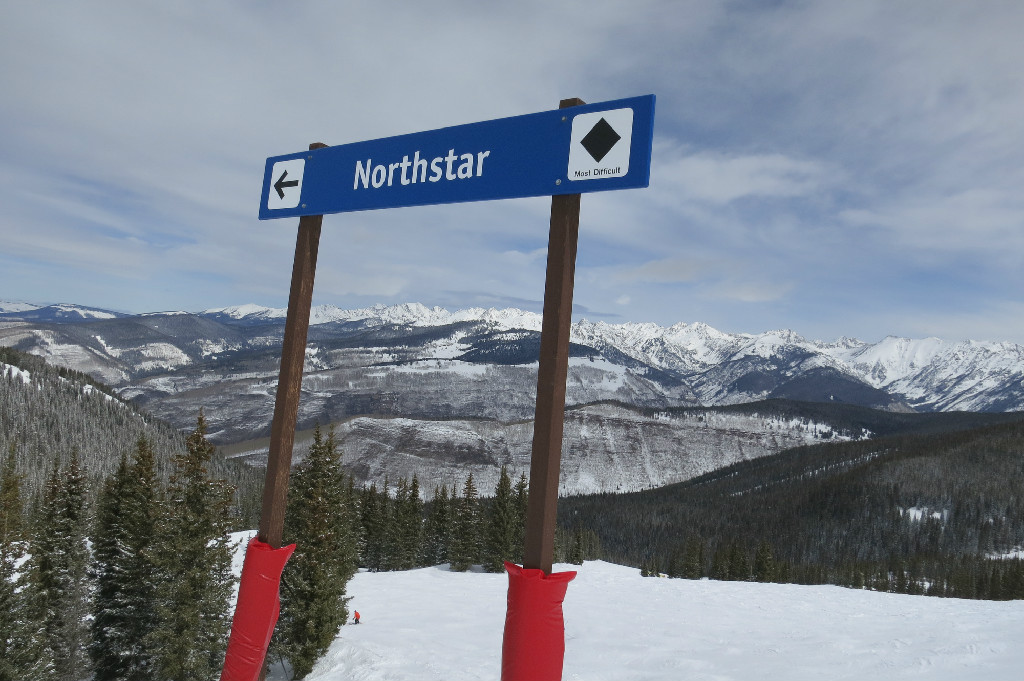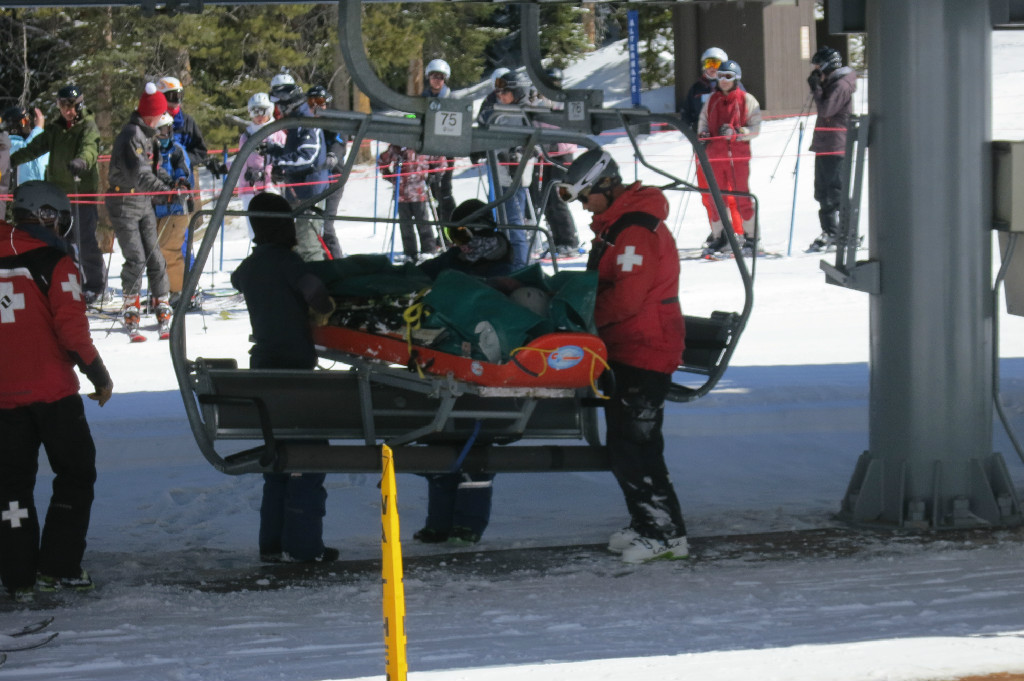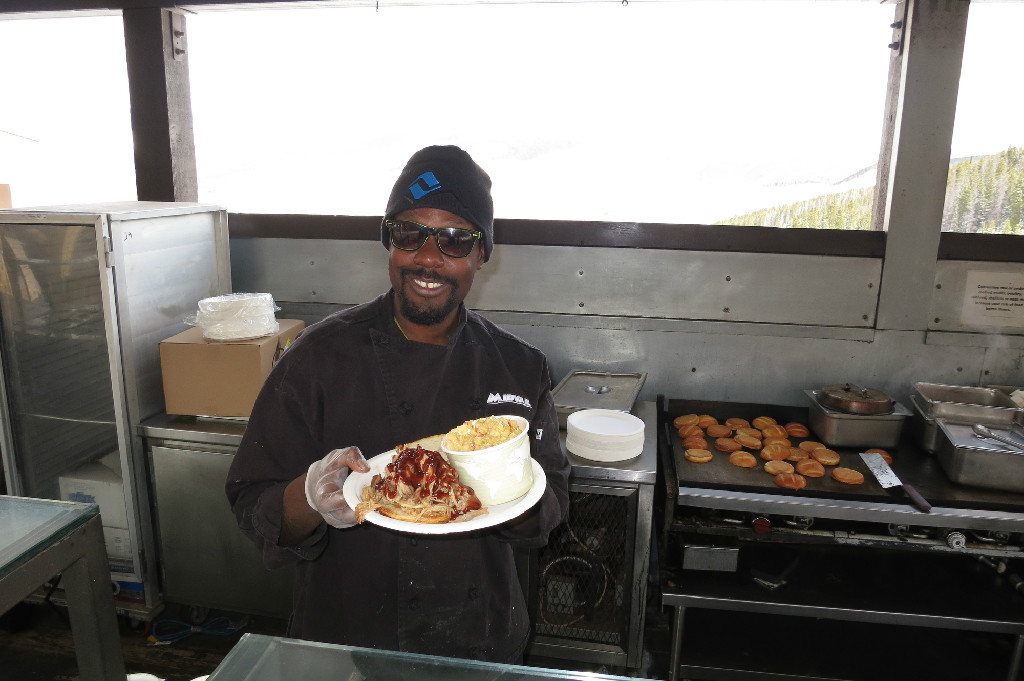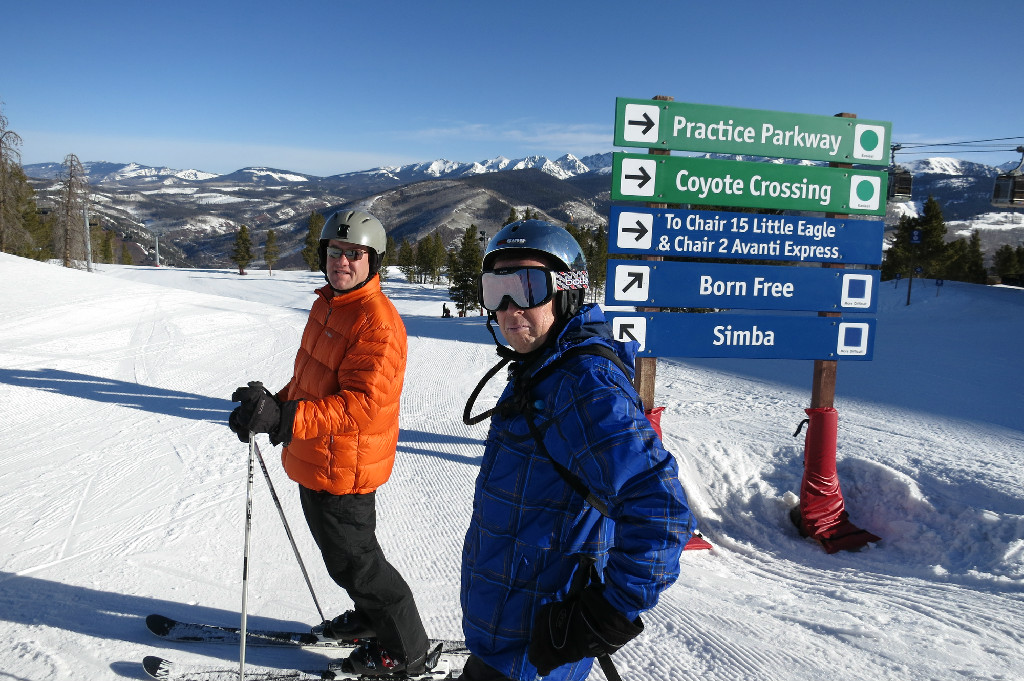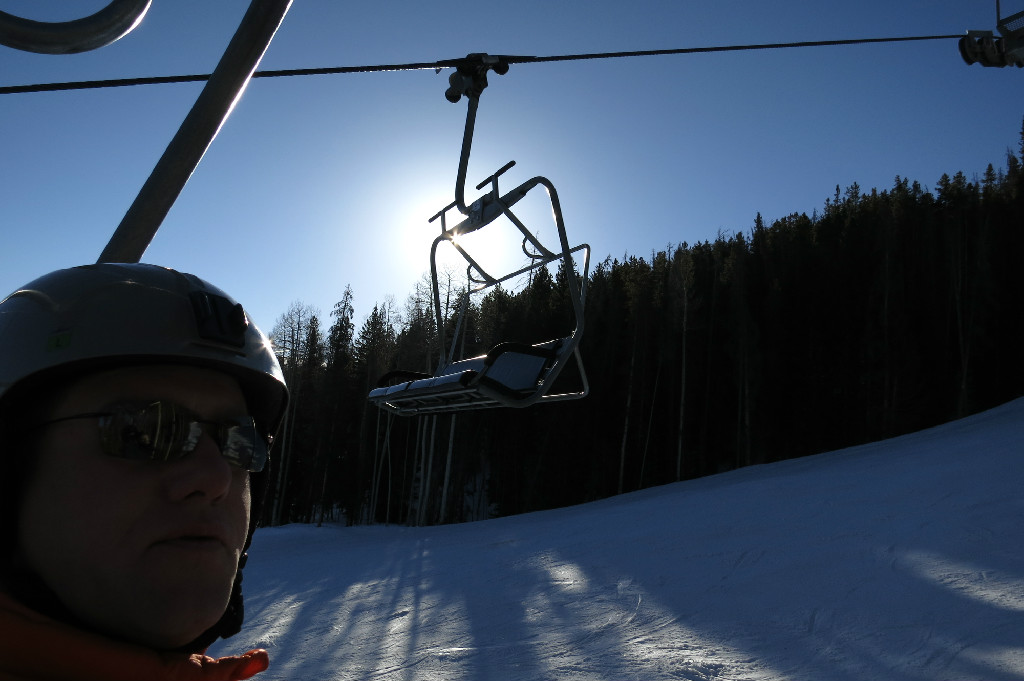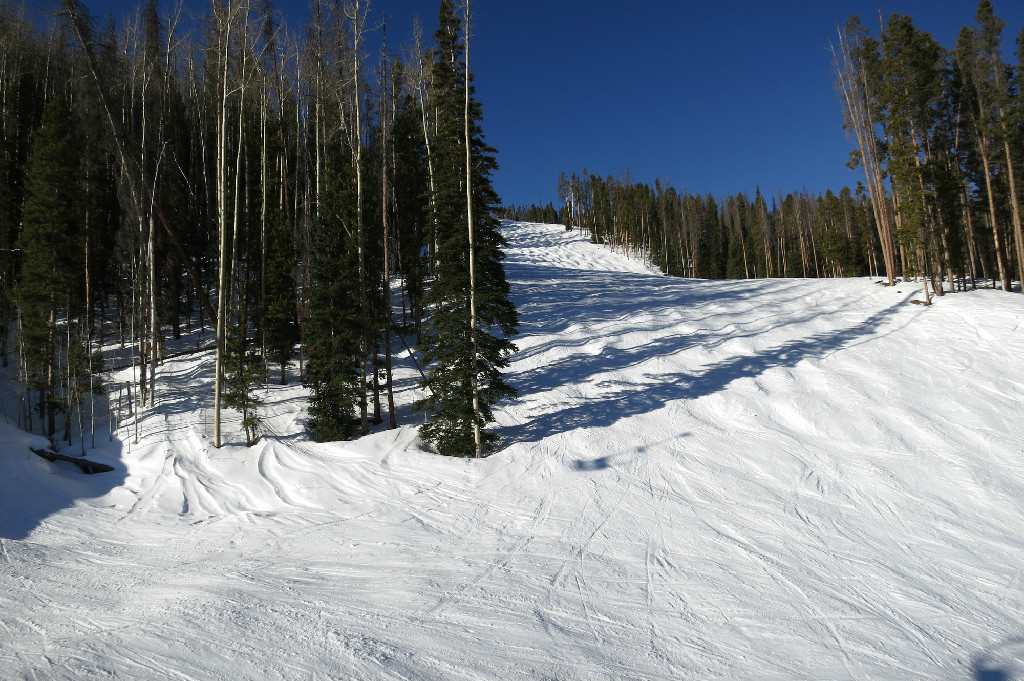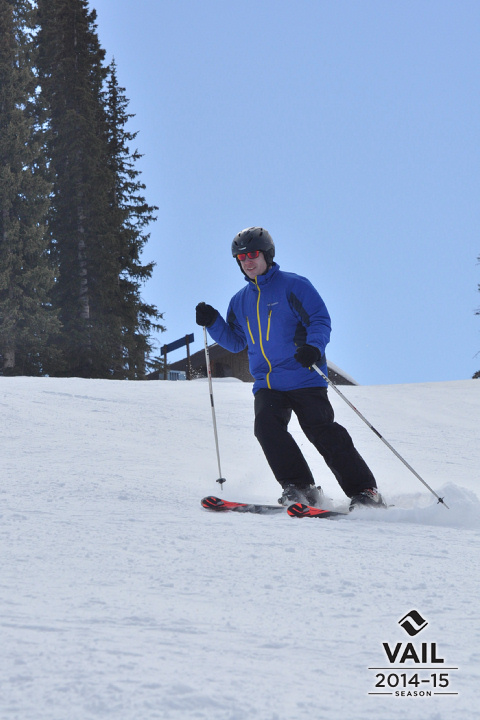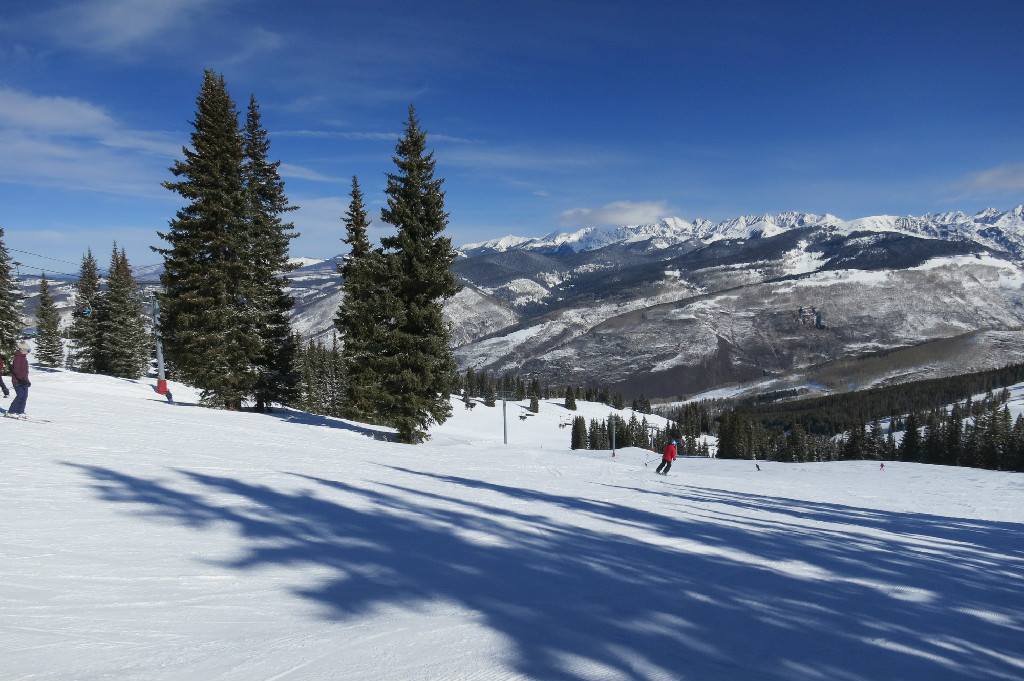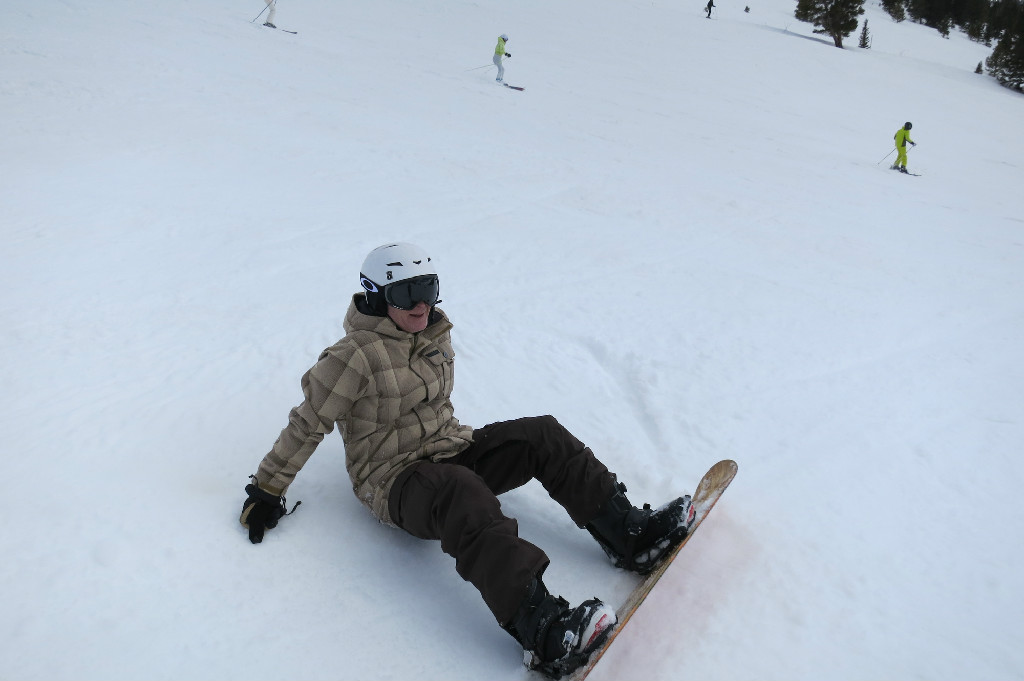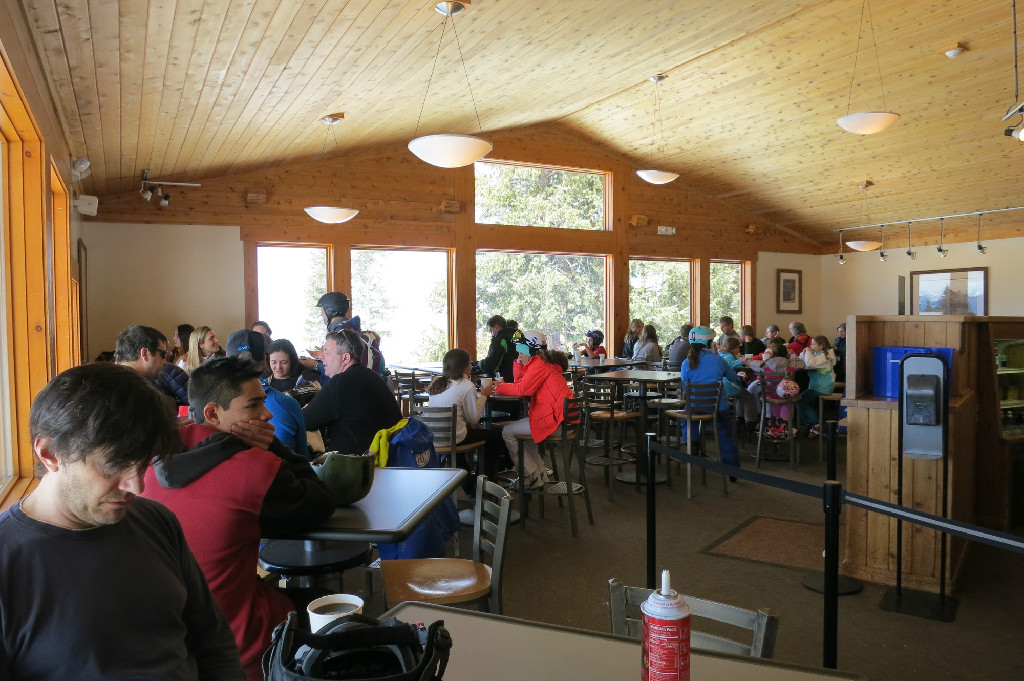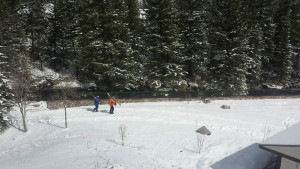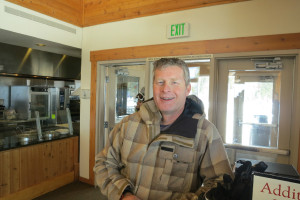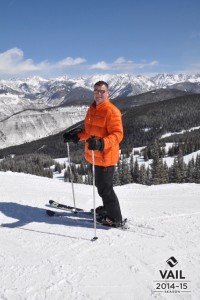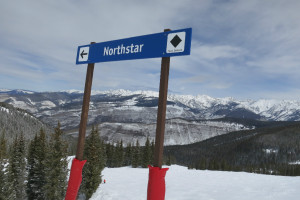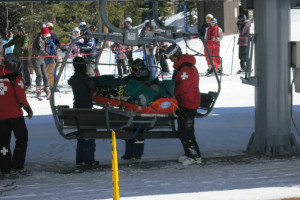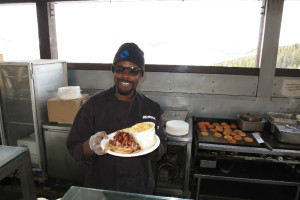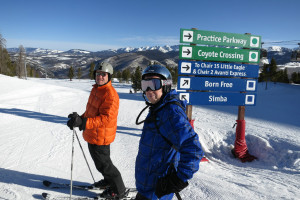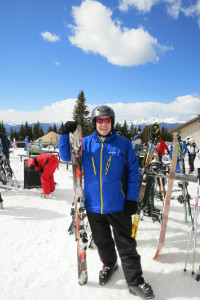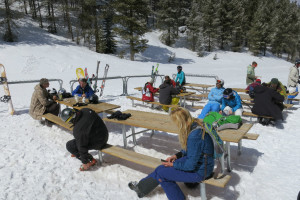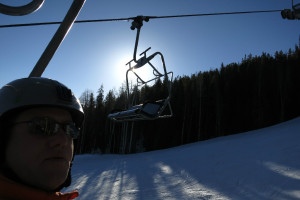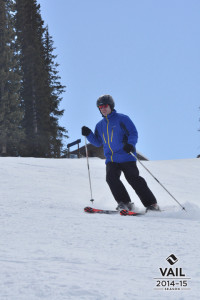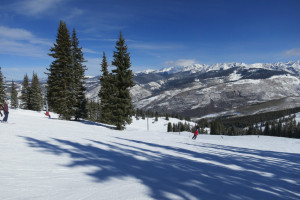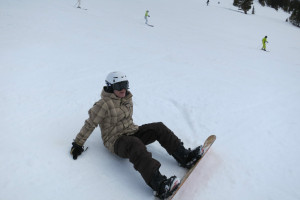 .
"1" – VAIL IS NUMBER ONE
Without a doubt, in my opinion, Vail occupies the permanent Number-1 slot among all ski mountains.  Constantly improving its infrastructure and maintaining the most skiable snow in the world, Vail has few rivals.  The bright and vibrant "Vail Experience" is the gold standard by which every other ski mountain is forced into shadowy judgment. Every skier needs to make the trek to Vail at some point to experience this astonishing place. Enough said.
.
.
"2" – TWO GONDOLAS
Two Gondolas! Well before my memory of the mountain, the original gondola from Vail village (circa 1962) had long ago been scrapped and exchanged for the Vista Bahn Express chair.  But in 2012 that honorable chair and all its infrastructure was replaced by a Leitner-Poma state-of-the art ten-person cabin transportation system: Gondola One.  And a legend was reborn for a new generation. To be able to ride in warm, Wi-Fi enabled, wind free, comfort from Vail village directly to Mid-Vail is the height of ski luxury travel. Gondola One joins Vail's legendary Eagle Bahn gondola, which has been running since the mid-1970s, making this incredible resort even more regal.
.
"5" – FIVE DAYS (Four in my case)
How many days can one person from the flatlands of the Midwestern US ski at vail without a break?  My legs and muscles say four.  My ski buddies; John & Tim will disagree and likely give the answer in the form of a question: "How many days are we here?" The act of skiing and boarding is very personal.  Everyone has their own threshold for speed, slope, turns, style, and start & stop times.  It's best to work out a plan with your group on how and when to meet up during the day and for après ski activities.  We had only 5 days to be on the mountain this trip leaving 360 days off skis. So… it seems like a no-brainer to use all 5 days riding on Vail's terrain.  But I foolishly pulled a muscle on day 3, so I committed the mortal sin of taking a day off.
.
"3" – VAIL'S THREE MOUNTAIN PERSONAS
I think of Vail as really three huge ski areas. The historic and well-travelled front side of the mountain is the stepping off point for everyone's ski day.  The novice skiers will really like Lost Boy in Game Creek Bowl and Pica serviced by the Eagle Bahn gondola. Intermediate and advanced skiers and boarders have a huge selection of runs on the front.  There are beautiful wide open daily groomed runs like Simba, Born Free, North Star, and Whiskey Jack where skiers can make the decision between carving lots of S-turns or firing up the after burners and going for pure speed.  On the other side of Vail there are the sweeping vistas of its back bowls.  Beginners should not venture here!  More intrepid and skilled skiers will find runs in the steep and craggy Sun Down Bowl to the open running on Chopstix & Poppy Fields in China Bowl completely exhilarating. Finally Vail's newest area (opened in 2000) is Blue Sky Basin. Intermediate and better skier will find a wide assortment of runs woven artistically in and through the surrounding terrain and trees. Depending upon the prevailing winds, powdery snow tends to accumulate here in delightful proportions. Skiing Blue Sky at Vail is probably the most fun anyone can have on skies or board.
.
"1" – EQUIPMENT: PERFORMANCE & SAFETY IS NUMBER ONE
(Yes, I am aware that I already used the number 1 in this article, but it's warranted again for this topic.)
After choosing the ski venue to experience, the next highest priority is choosing and acquiring the right equipment.  The recommendation of FirstLightSports is to seek out the closest Christy Sports store.  The fact that they rent the best and newest equipment on the mountain is only slightly surpassed by the expertise they provide each renter in choosing and fitting that equipment.  On Bridge Street in the heart of Vail village you can find Christy Sports a few steps away from Gondola One.  Our group rented from them and each of us was fitted with slightly different sets of skis & boots based on our skiing type and style.  I had a great set of K2 AMP Rictor 82XTI's while Tim had very cool Blizzard Bonafides which were emblazoned with an angry bull design (Fear the Steer!).  John had a couple different skis during the week. He swapped skis and boots mid-week when Vail was redecorated by 9-inches of overnight fresh powder.  John had also encountered a mechanical problem with his right binding one day.  The good folks at Christy Sports replaced it with spare in about 10 minutes!  (BTW. It's a good idea to reserve your stuff online before you arrive or take the insurance!)  You just can't do those kinds of things when you own and transport your own personal equipment!  If Christy's manager, Jay, is around say hi for us he's a great guy.  He (or any of his great staff) will get you going with some great stuff.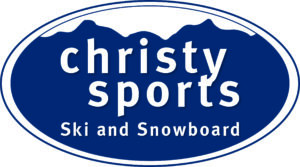 .
"6" – MAGIC CARPET FOR SIX AT THE MOUNTAIN TOP LIFT
The Mid Vail area can at times become clogged with skiers waiting for a lift up the mountain. Lots of folks gather at the main building for well-deserved lunch breaks and skiers traveling across the mountain often spend some time here also.  An upgrade to the Mountain Top Express Lift (Lift #4 to locals) a year ago bumped its capacity from 4 riders to 6.  Additionally the loading process was simplified and accelerated by the implantation of a synchronized magic carpet conveyor to place all 6 skiers in exactly the correct position for pick up.  This is a super-easy system for skiers and boarders to use, and it's fun watching the lift operators walking backwards on as the conveyor turns.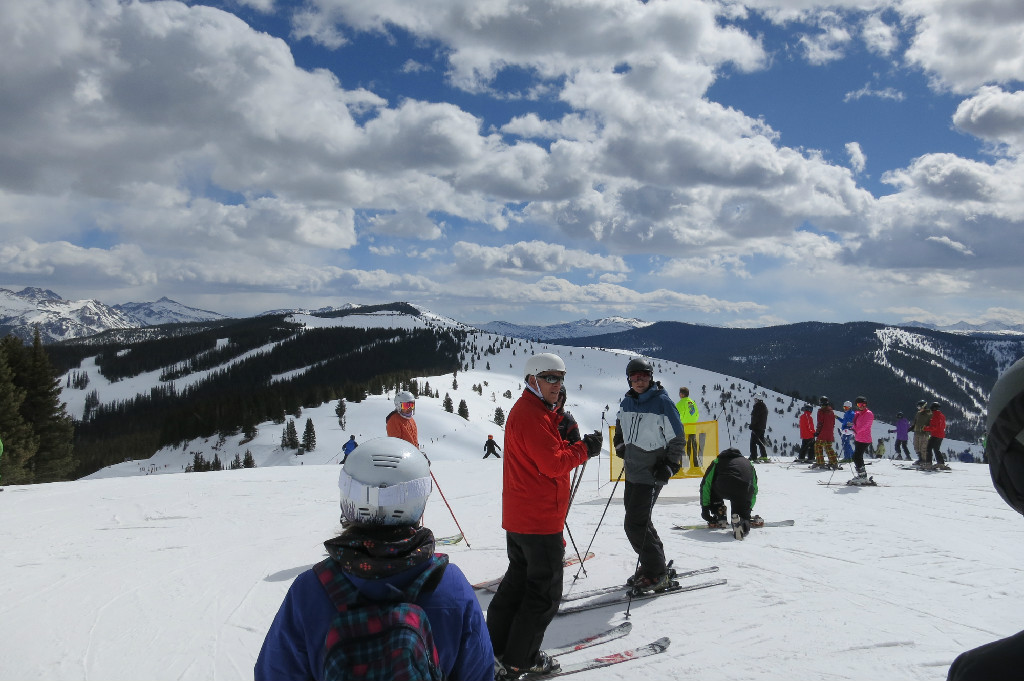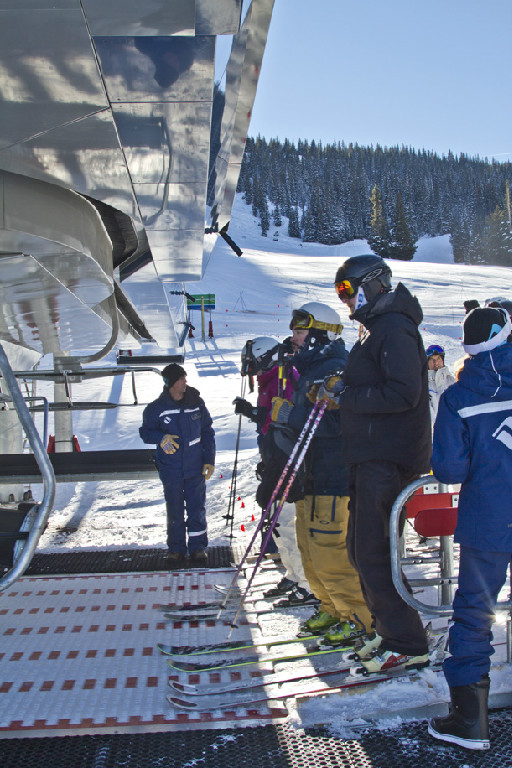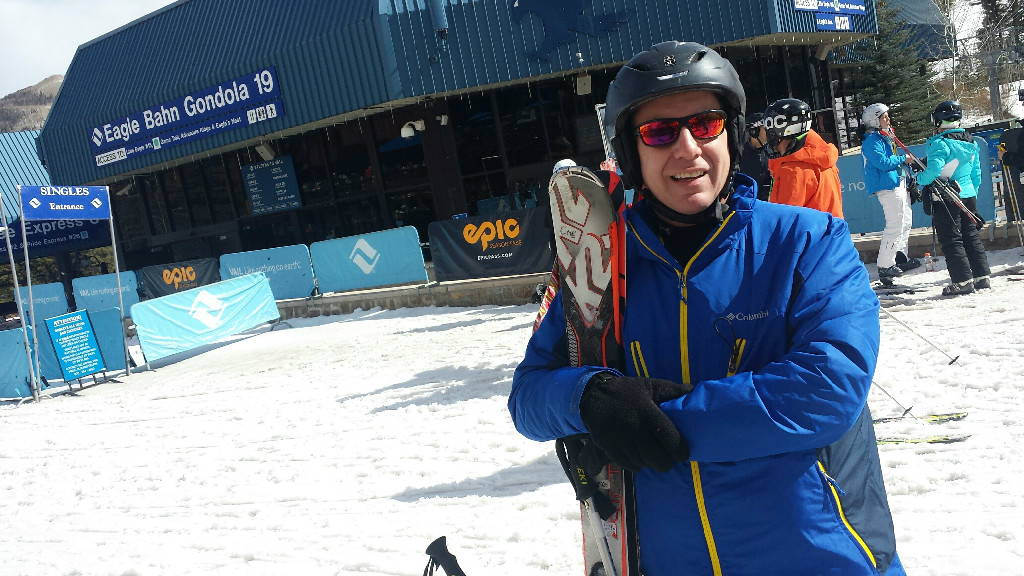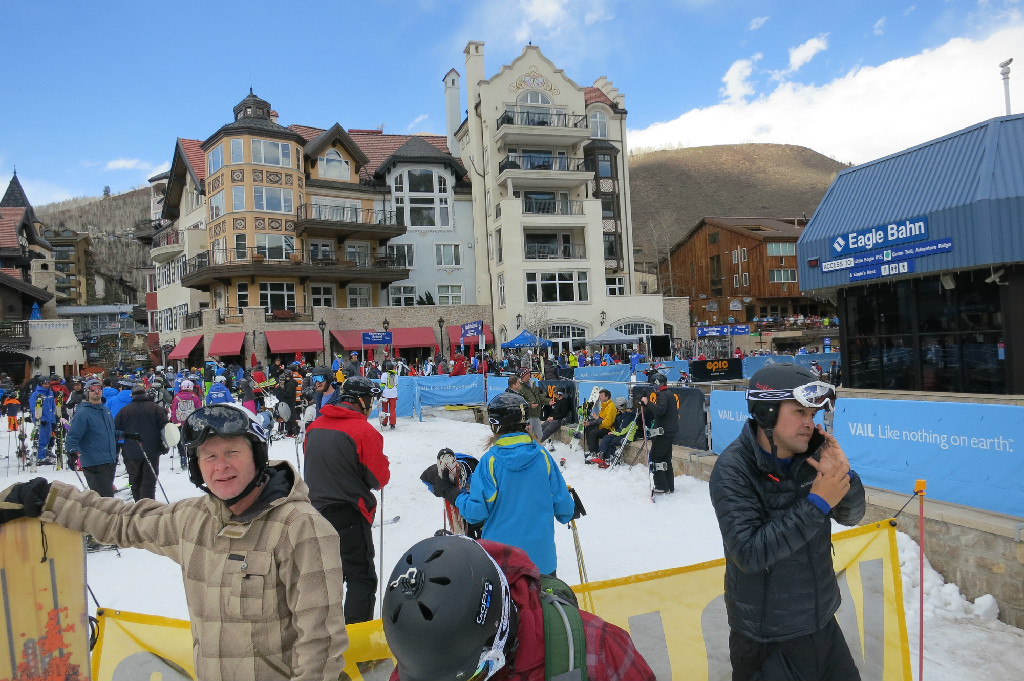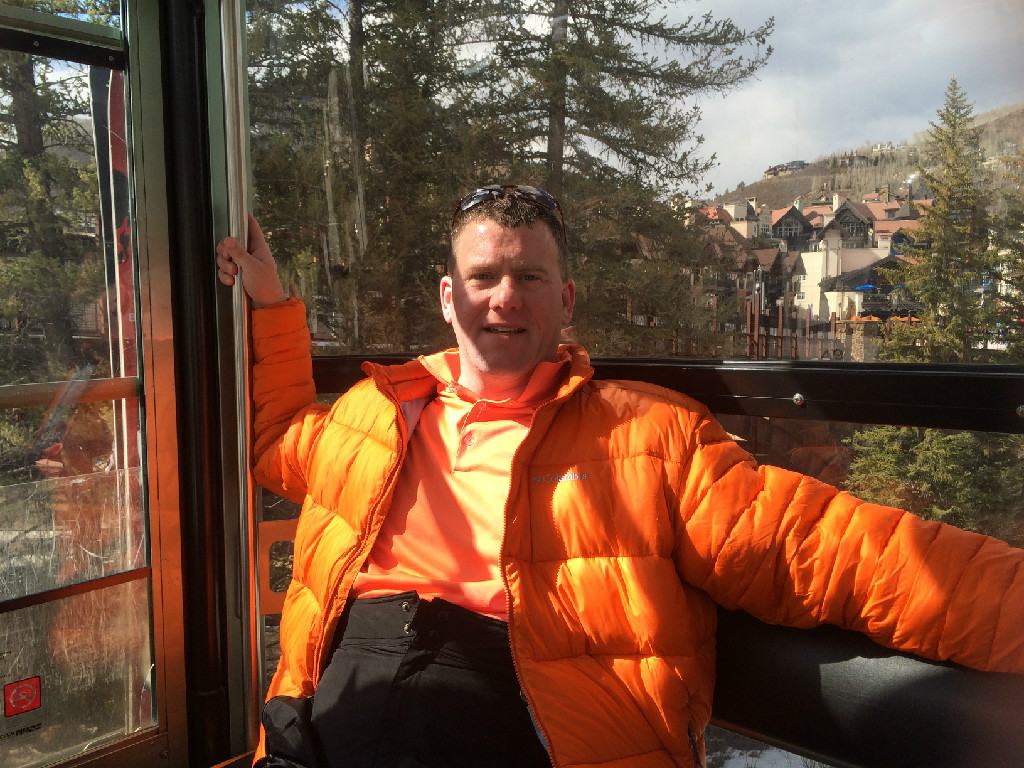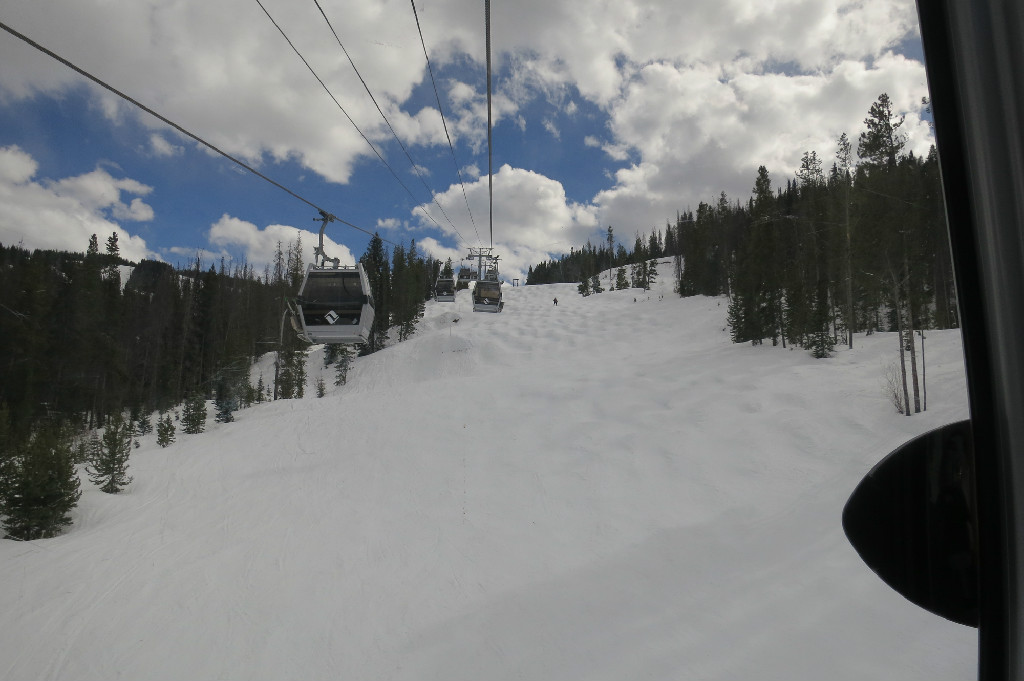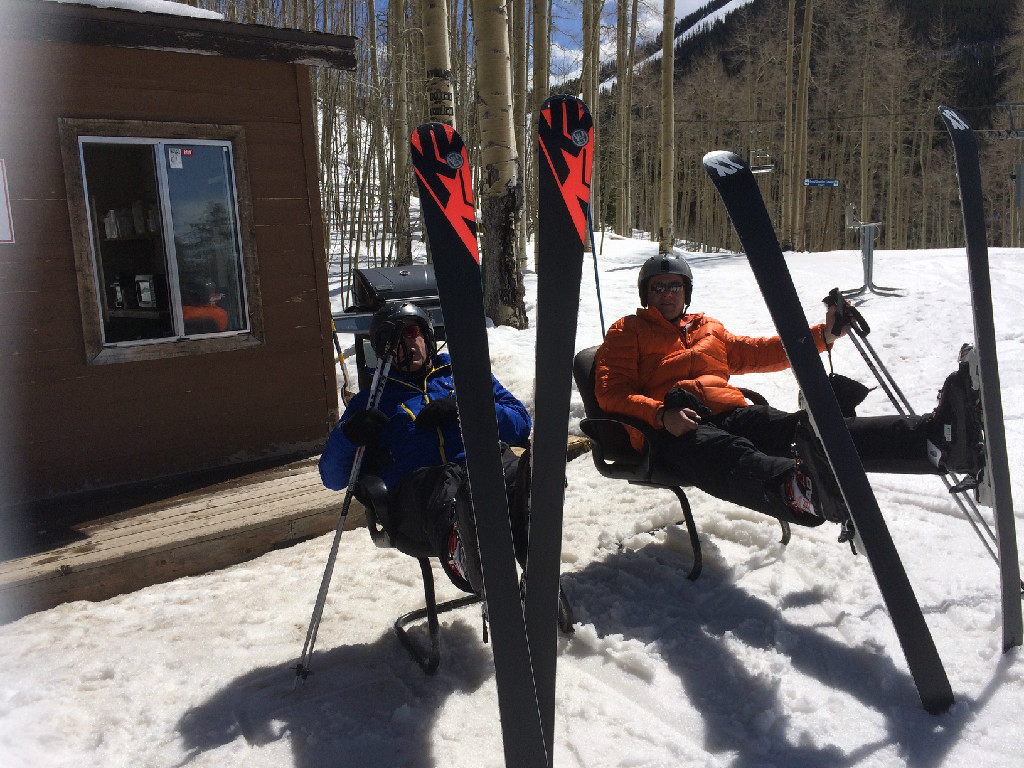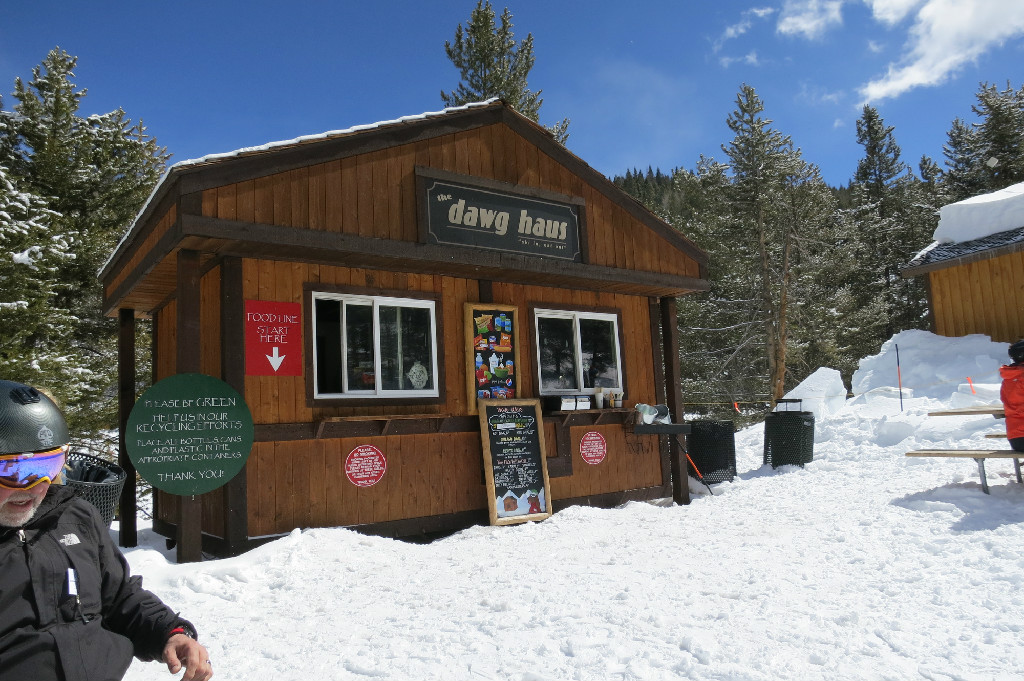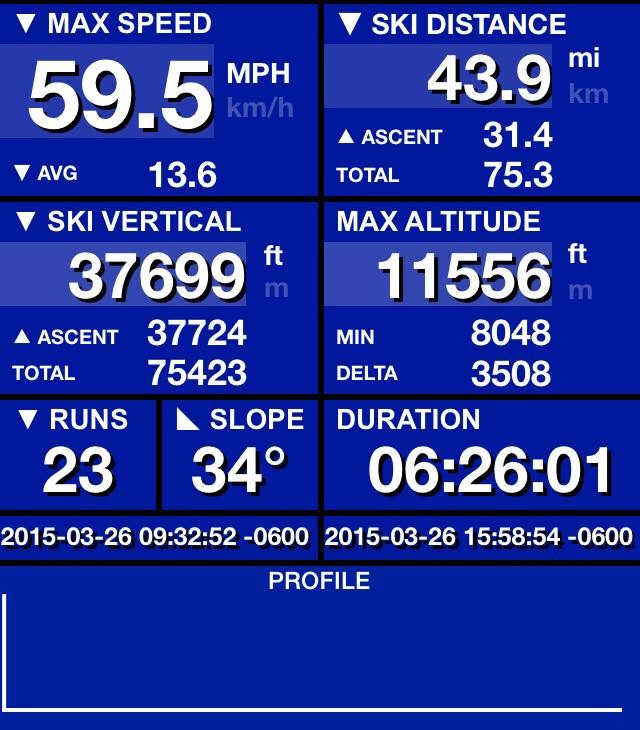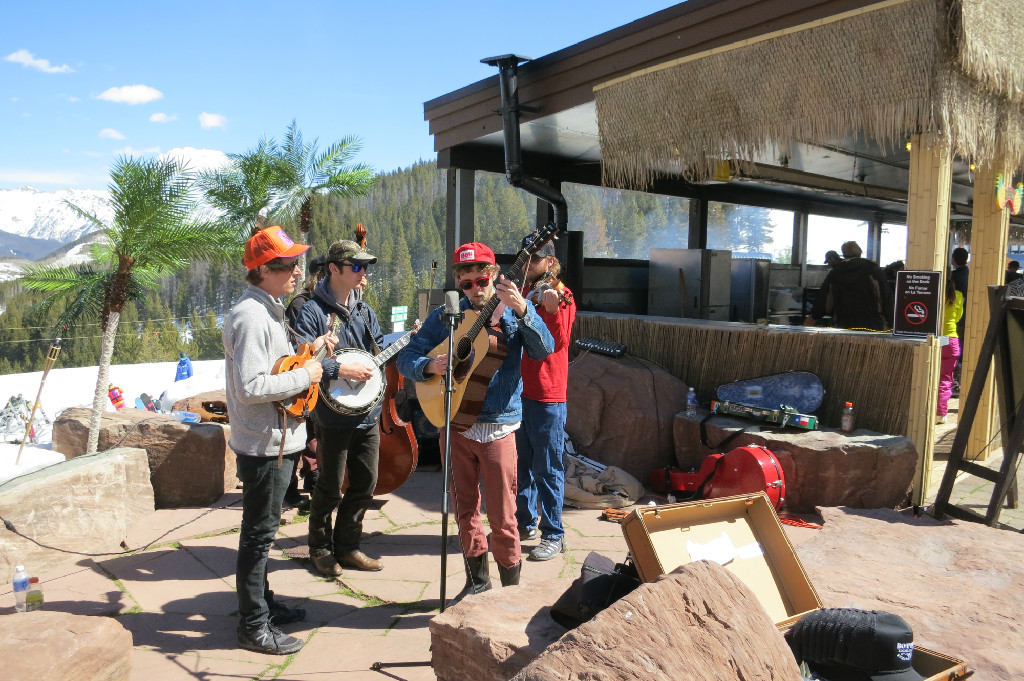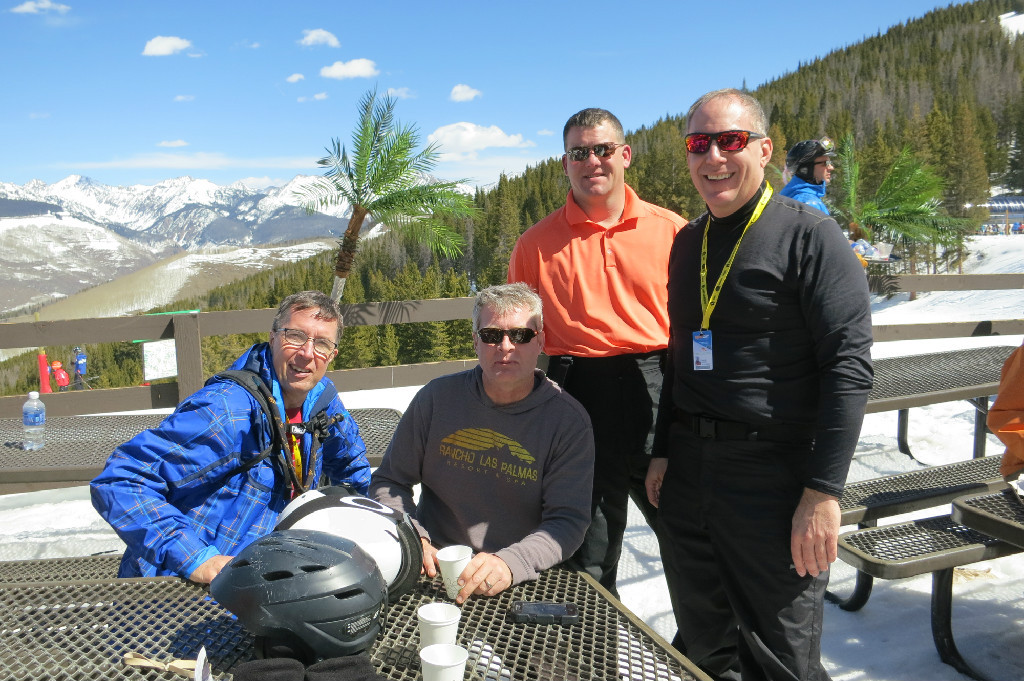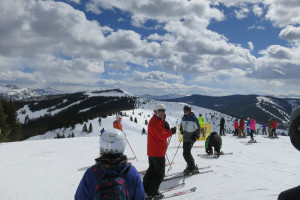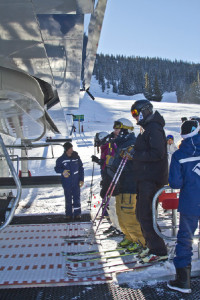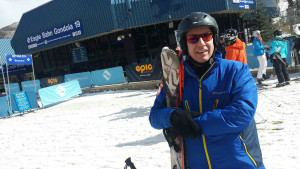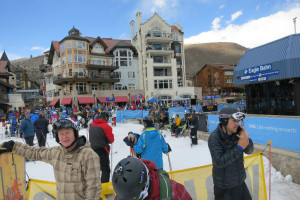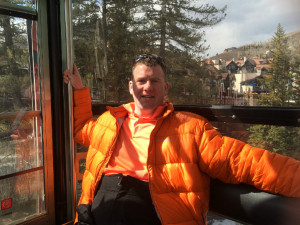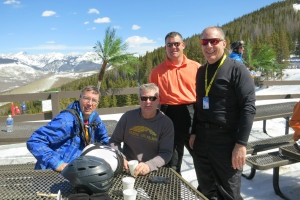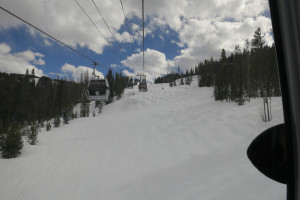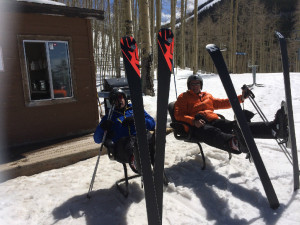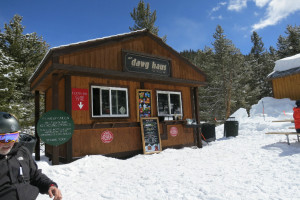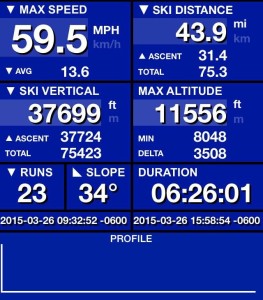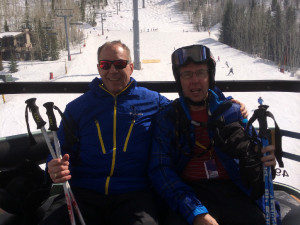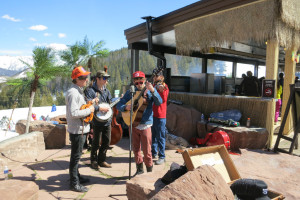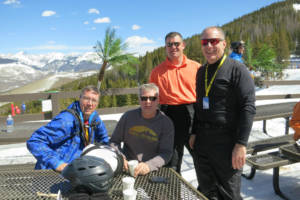 .
MORE NUMBERS
For our visit in the spring of 2015 here are some numbers direct from the good folks at Vail regarding their amazing mountain.
Elevations
Base Elevation 8,120 ft. /2,476 m
Mid-Elevation: 10,250 ft. /3,125 m
Peak Elevation: 11,570 ft. /3,527 m
Vertical Rise: 3,450 ft. /1,052 mSnow
Snowmaking: 461 acres/187 ha
Average Annual Snowfall: 354 inches/899 cmAcreage
Total Skiable Terrain: 5,289 acres/2,141 ha
Front Side: 1,627 acres/658 ha
Back Bowls: 3,017 acres/1,221 ha
Blue Sky Basin: 645 acres/ 261 haTrail Classification
53% Expert/Advanced
29% Intermediate
18% Beginner
Conventional Trails 195
Longest Run: Riva Ridge – 4 miles/6.4 kmLifts
Total number of lifts: 31
Gondolas: 2
High-speed six-passenger chairlifts: 1
High-speed quad chairlifts: 15
Fixed-grip quad chairlifts: 1
Fixed-grip triple chairlifts: 3
Surface lifts: 3
Conveyors: 6
Total uphill capacity: 60,681 people per hourTerrain Parks
Three (3) Terrain Parks: Golden Peak (small, medium and large features), Bwana (small and medium features) and Pride (small and medium features). All parks have progressions suitable for each level of rider/skier.
One (1) 22' Superpipe
One (1) 13' Mini Halfpipe
.
.
Published April 2015